Beware the stuff "everyone knows", the canteen gossip, the slime that stops just outside the door. Gossip – plus police nods and winks – landed the press in the mire over the McCanns and
Chris Jefferies
. Gossip isn't proof of anything, no defence in a libel or any other court.
I don't doubt that
Jimmy Savile
was a sordid reprobate. Enough slime has crept under the door. But the need to beware remains. ITV's
Exposure
was a television special, not silence in court. Witness victims, with one exception, stayed anonymous. People who said they burst into Savile's dressing room didn't ask how old the girls on his knee were, or take names and addresses. The most senior-sounding
BBC
witness, Wilfred De'Ath, is famous in later life mostly for doing two stints in prison after conning hotels out of goods and services.
You can't see the DPP launching a prosecution on evidence like this. You can see a house libel lawyer reaching for his red pencil, fast. It's sickening as paedophilia turns to necrophilia along this avenue: but it shouldn't be instant mob justice meted out while bashing BBC "cesspits" as per usual.
The corporation does have harshly difficult questions to answer, and has made a rare hash of its hapless voyage from no inquiries to three. But, failing the discovery of damning paperwork in Broadcasting House, the silt of decades will probably cover past omissions. What's more immediately relevant, though, is self-strangulation by codes of practice.
Why didn't Newsnight air its toxic 12 minutes last November? Cesspit sniffers suggest a shrinking embarrassment over Savile tribute shows; a platoon of independent investigators prepare to move in. But, given the way reporters at the BBC or elsewhere get their stories out regardless, secret edicts seem far too much of a stretch. What is more glumly convincing is the first of the reasons Peter Rippon of Newsnight gave: that his programme doesn't do celebrity exposés, so they'd had to look for a "public interest" angle – in this case, the allegation that Surrey police hadn't investigated Savile diligently enough. But when it was decided that the police had done a reasonable job, it wasn't a Newsnight"issue" any longer, just a plain old, dirty old sensation. Ugh! Take it away…
But whose story was it anyway? Only a couple of regular BBC TV programmes supposedly delve below the surface of events: Newsnight, strong on debate and eurozone policy, but not on less discursive events; and Panorama, flagship of pomp and circumstance. Should the Savile gossip have come its way from the start? Not unless it had been fully tested. Think of the fuss if the BBC had begun digging up its erstwhile hero's grave within a few days of his death. But now, please note with a sigh, Panorama is able to do a programme – because there's "public interest" in seeing what happened at Newsnight.
Here's the curse of the codes, then. You can never do a straightforwardly interesting story because straight-forward lacks proper portent. You can never find a celebrity far out of order unless his tale carries weighty lessons. You can't touch a screaming-headline saga of human beastliness unless some otherwise deplorable organ has broached it first. Our upmarket press didn't question Sir Jimmy through the decades. Our downmarket press didn't manage to turn "everyone knows" into anything they could print. And so the beastliness went on. A redtop failure, you may say (as they had the brass neck to imply on
Newsnight
itself last week), a failure to act in the public interest. But why, from Langham Place down, are we doomed to sit mum over stinky things unless the ghost of the
News of the World
gives us an excuse to dig? The most fundamental public interest is finding out what's going on, basic and unadorned.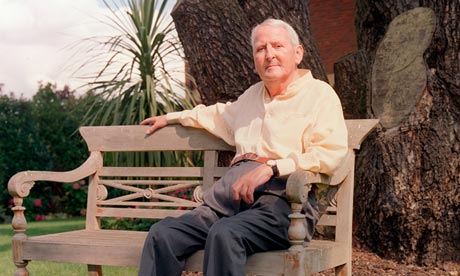 George Carman QC. Photograph: Eamonn Mccabe
How my father may have helped Jimmy Savile escape justice
The son of George Carman QC recalls the powerful effect he had on newspaper groups
Roy Greenslade's blog last Wednesday reported that Paul Connew, when editor of the Sunday Mirror in 1994, did have "credible and convincing" evidence from two women who claimed that Jimmy Savile had been guilty of abusing them at a children's home. Though "totally and utterly convinced" they were telling the truth, the paper's lawyers, after a careful assessment, decided it wasn't strong enough to risk publication. The risk was libel and the substantial costs and damages that the newspaper could face should they lose a subsequent high court case from the litigious Savile. To the in-house lawyers at Mirror Group, the risk seemed too great. Connew went further in talking about his guilt relating to this on Newsnight last Thursday. But there is perhaps another angle to the story.
In 1992, my father, George Carman QC, had been retained by Savile's lawyers over a different matter, which never reached court. By 1994, the name Carman, and what he could do in cross-examination, put such fear into the minds of litigants, lawyers and editors that libel cases were settled and, in some circumstances, perhaps stories were not published. Savile may have been one of those. As an indication of Carman's universal demand, and the respect he instilled, one has to look no further than the Guardian itself. In 1995, the editor, Alan Rusbridger, when faced with a libel action from Jonathan Aitken said: "We'd better get Carman – before Aitken gets him." They did and Aitken lost.
My father's relationship with Mirror Group Newspapers, publishers of theSunday Mirror, is worth examining. Up to a week before his death in December 1991, he had been advising Robert Maxwell about a libel case against the BBC relating to a Panorama exposé. Ensconced with him for many hours in his chambers, and on the top floor of the old Mirror Group building, the two men discussed revenge on the Beeb. It never happened: the case went with Maxwell to the grave. Six weeks later, Robert's son, Kevin, was hauled before Parliament's social security committee to discuss the missing millions from the Mirror Group pension fund. He said nothing, leaving my father to deliver a two-hour televised homily on his behalf, concerning his client's right to silence.
Carman went on to act successfully for Mirror Group in several libel cases, saving them a substantial sum in costs and damages. But in October 1993, he changed sides, as lawyers sometimes do, under what is called the cab rank principle: first come, first served. He was retained by Elton John in a libel case against the Sunday Mirror over false allegations that he suffered from a bizarre eating disorder that caused him to spit out the food he was eating. In court, Carman went for the jugular, demanding punitive damages from the jury for publishing an untrue story, inviting them "to wipe the smile off the faces of the board of directors of Mirror Group Newspapers".
The jury did exactly that, awarding £75,000 for the libel and £275,000 in punitive damages. It added to the £1m in damages which Elton had got from the Sun five years earlier over allegations concerning his private life. Colin Myler, then editor of the Sunday Mirror, and later the last ever editor of the News of the World, labelled the damages "excessive", adding: "When you consider that a person who loses an eye receives in the region of £20,000 compensation, it helps to put this case into perspective."
Connew was appointed as Myler's successor in 1994. The Savile story landed in his lap shortly afterwards. For the in-house lawyers at Mirror Group, the prospect of a Carman cross-examination of the two women, who would be their key witnesses, may have influenced their thinking. If he had achieved £350,000 for Elton, how astronomic might the damages have been had Savile won, when the libel was potentially much greater? Perhaps the risk of publishing the story was considered too great because of George Carman.
They also might have had another Carman performance in mind: his successful defence of the late Peter Adamson, better known as Len Fairclough in Coronation Street. In 1983, Adamson was tried for indecently assaulting two eight-year-old girls in a public swimming pool, in Haslingden. Following complaints of previous incidents, the assaults had been witnessed by two police officers watching through a porthole, which gave an underwater view of the pool. In cross-examining the officers and the girls, my father destroyed the case. Adamson walked free. The following year, he told a Sun reporter: "I am totally guilty of everything the police said." When the Sun reported the story, no further action was taken. Adamson died in 2002.
Like Savile, he never paid for his crimes.


Jimmy Savile's Broadmoor role came with a bedroom and keys
Allegations that TV presenter's role as 'voluntary assistant entertainments officer' was used to abuse inmates with impunity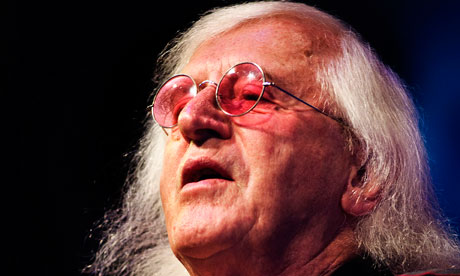 Jimmy Savile's involvement with Broadmoor began in the late 1960s or early 70s. He was given an office at the hospital. Photograph: Murdo Macleod for the Guardian
In August 1988, shortly before the publication of a highly critical report into its operating procedures, the entire management board of Broadmoor secure psychiatric hospital was suspended by the Department of Health, which at the time had joint responsibility for its direct management.
The running of Broadmoor, the highest-profile facility of its kind in the country and the home to many of Britain's most notorious criminals, was placed in the temporary control of a "taskforce", according to reports at the time, to be headed up by a somewhat unexpected figure.
It was
Jimmy Savile
, the then 61-year-old TV presenter, charity fundraiser and national eccentric. "There's nothing that can't be solved," he told an approving Sunday Times reporter at the time of his appointment, stabbing the air with his trademark cigar for emphasis.
"It is the simple 'fix it' attitude he brings to all areas of his life," noted the interviewer, adding that six months later, it would fall to Savile to appoint the first general manager to be responsible for the day-to-day running of the hospital.
As the trickle of allegations against Savile, who died in October last year, has swollen in the past week to a torrent of ever more distressing accounts of rape and serious sexual assault against scores of girls and young women, one of the most disturbing and perplexing aspects has been the apparently untouchable position he held at a number institutions – places where we now know young women were particularly vulnerable to serious sexual abuse.
Savile had been involved with Broadmoor for quite some time – West London Mental Health NHS Trust, which now runs the hospital, believes his involvement as a volunteer began in the late 1960s or early 70s. He had become part of the furniture, being given, no one seems to know quite when, an office in the grounds of the hospital, a bedroom, which he called his "cell", above it, and – astonishingly – his own personal set of keys to the hospital wards.
But it now seems clear the apparently genial celebrity, while telling reporters he was the "voluntary assistant entertainments officer", had been using his position to abuse inmates with impunity.
One young female patient, the Guardian reported this week, told a psychiatric nurse that she had been repeatedly raped by Savile under the stage in the hospital during the early 1980s, before he moved on to other patients. Another former resident said that when she was 17, Savile had groped her breasts while she watched TV in a ward.
Broadmoor may be the institution where Savile was given the most senior position, but allegations of abuse have now been linked to at least five other establishments – the BBC, Stoke Mandeville hospital, Leeds general infirmary, the Haut de la Garenne children's home in Jersey and Duncroft approved girls' school in Staines, Surrey. At Duncroft, according to some reports, he would stay in the headmistress's quarters. At Stoke Mandeville, too, he had his own room, as well as an office .
This week a disabled woman, Caroline Moore, said that in 1971, when she was 13, Savile had forcibly "shoved his tongue down [her] throat" while she was sitting in her wheelchair following an operation. Another woman, June Thornton, described witnessing a serious sexual assault on another patient she believed to be brain damaged.
Some, it seems, did take claims of abuse seriously. John Lindsay, a detective inspector at Thames Valley police during the late 1970s, told the BBC that he was told by a nurse at Stoke Mandeville that Savile was abusing patients, and reported it to his superiors more than once.
"I was not believed, no, no. I think purely because at that stage and for many, many years Savile was an icon," he said.
A senior colleague told him: "Jimmy Savile is a high-profile man. He must be OK. He could not be doing anything irregular. Don't worry about it." Lindsay said: "I wasn't satisfied but there was nothing I could do about it."
In 1988, Penny Jenkins was a 22-year-old trainee occupational therapist at Stoke Mandeville, when for a period of a few months she found herself occupying a bedroom a few doors down from Savile, on a corridor of about 10 rooms above the occupational health department. The other rooms were occupied by other trainees, the overwhelming majority of whom were young women.
Savile had been given the room at the end of the corridor, next to the shared shower and toilet facilities, she said, while his secretary would bring him breakfast every morning from the main building where his office was.
Jenkins does not consider herself a victim of Savile, but this week reported to the NSPCC children's charity an incident which at the time, she says, she found "disconcerting", but which she now fears might have been part of a pattern of behaviour.
She had taken a bath and was walking towards her room wearing only a towel when all the lights in the block suddenly went out. "I heard someone coming up the stairs, and suddenly Jimmy Savile was very, very near," she told the Guardian. "Before I realised it, he was right there in front of me."
She asked what was wrong with the lights and he replied: "Jim'll fix it." He grabbed her arm, she said, and started kissing it, before she was able to shrug him off and make her way back to her room. She reported it this week, she says, because she has always wondered if Savile tripped the switch to turn off the lights.
Despite the incident, Jenkins insists neither she nor her fellow trainees had any suspicion that Savile's behaviour could be even more sinister – "we just thought he was a leerer" – and is convinced no one in the hospital management would have knowingly overlooked abuse by Savile. "I just don't think that anybody was aware that that was going on. I just think they thought he was a funny old man, a pervy old man."
Like all the other institutions concerned, Buckinghamshire Healthcare NHS Trust, which administers Stoke Mandeville, and West London Mental Health Trust have expressed shock at the swelling tide of allegations against Savile, and promised to co-operate fully with the police investigation.
Jimmy Savile: BBC issues 'heartfelt apology' as two inquiries launched
George Entwistle backs Newsnight editor over dropped film, while DJ John Peel's reputation is also called into question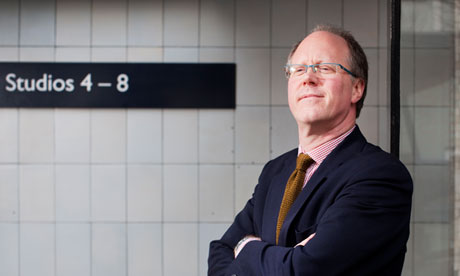 BBC director general George Entwistle, who offered a 'profound and heartfelt apology' to the victims of Jimmy Savile Photograph: David Levene for the Guardian
The BBC's director general announced two "forensic and soul searching" independent inquiries relating to allegations of child abuse by Jimmy Savile.
At a hastily arranged press conference on Friday night, George Entwistleoffered a "profound and heartfelt apology" to victims – whose number has risen to a potential 40, covered by 14 different police forces from around the country.
The first BBC inquiry will examine the catalogue of abuse by Savile over his four-decade career, covering what Entwistle described as the "culture and practices" of the BBC in the "years Jimmy Savile worked here and afterwards".
The second will investigate whether any BBC executives – including Entwistle – improperly interfered with an axed Newsnight investigation into Savile last year. The point is to deal with "the cloud of suspicion that cannot be allowed to continue", he said. But the BBC will not review the editorial decision by Newsnight editor Peter Rippon to drop the film.
Entwistle's press conference was convened with an hour's notice, but the BBC said it had been working on the terms of reference of the inquiries for 48 hours. Such was the haste of the BBC announcement, the corporation could not confirm the identity of the individuals leading the reviews, although the BBC has found people it believes are prepared to take on the work.
With Savile allegations likely to dominate the news over the weekend, the BBC thought it had little choice but to put Entwistle in front of the cameras, sitting on his own in front of journalists at the corporation's New Broadcasting House.
The BBC efforts to get a grip on the scandal came as the Metropolitan police revealed that the catalogue of abuse claims had spiralled in 72 hours. Scotland Yard said it was pursuing 340 potential lines of inquiry into sex abuse claims.
Scotland Yard said it had officially recorded 12 formal criminal allegations of sexual offences and it expected that figure to grow. "Officers from the serious case team of the child abuse investigation command will continue to contact those who have come forward, to ensure they are given the advice and support they need."
Entwistle spent part of the day earlier contacting several victims of Savile to apologise on behalf of the BBC. "I have made clear my revulsion at the thought that these criminal assaults were carried out by someone who worked at the BBC," Entwistle said. "I have one thing to repeat – that is a profound and heartfelt apology on behalf of the BBC to every victim. It is the victims, these women who were subject to criminal actions, who must be central in our thoughts."
Entwistle insisted that he was not told the contents of the Newsnight investigation at a time when the BBC planned to air tributes to Savile. He also gave Rippon his backing after being asked whether he should be suspended over the saga. The BBC has insisted the Newsnight film was dropped for "editorial reasons" and not because of interference from executives.
The reviews will be overseen by Dame Fiona Reynolds, the former director general of the National Trust, and be published once they are complete.
The repercussions from the Savile scandal were threatening to engulf the reputation of another deceased BBC star – DJ John Peel who reportedly got a 15-year-old girl pregnant in 1969. Peel met Jane Nevin backstage at a Black Sabbath concert and embarked on a three-month affair.
She told the Daily Mail she got pregnant and had an abortion, corroborating her story with a postcard he had sent 30 years later in reply to a letter she had sent. In it, Peel expressed his relief that she was not writing to tell him he had a secret child. The BBC said it would reconsider the naming of part of its new London headquarters after Peel, if the claim was proved.
Nevin said she had come forward after reading the stories about alleged sexual abuse of underage girls by Jimmy Savile.Earlier on Friday, the BBC moved to quell any potential political storm, writing to every MP to reassure them it was taking the scandal seriously.
The BBC's director of public affairs, Julia Ockenden, said it was committed to a "proper independent review" of the issues once the Met has concluded its scoping exercise.
The letter added: "The decision to broadcast three Jimmy Savile tribute programmes in November and December 2011 was taken by a separate department in complete and proper isolation from any details of the news investigation. BBC news has a long track record of independent reporting on the BBC."
However the letter and press conference failed to satisfy some MPs. Tory Rob Wilson said the conference had "raised more questions than it answered" and queried how independent the inquiry would be.
He said: "The BBC's credibility in this scandal is now tarnished." He said all the Newsnight evidence should be released immediately and said the government should take the investigation out of the BBC's hands and launch a full independent public inquiry.
The Jimmy Savile affair has exposed the sorry chaos at the heart of the BBC
The corporation's shambolic response to the saga demonstrates the unfit state of its management structure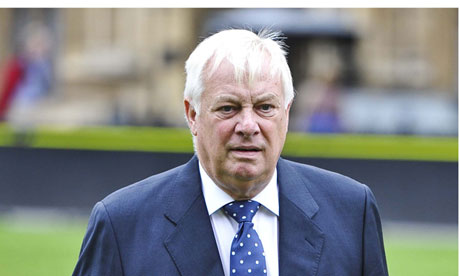 Chris Patten needs to call an inquiry. Photograph: Steve Back / Rex Features
The last time the BBC found itself trapped in a swirl of events – over the death of David Kelly – its entire system of governance appeared to implode. First, the director general had to go; then a loyally supportive chairman of the governors went as well; finally, the governors themselves were swept away, replaced from on Downing Street high by a trust designed to monitor from a distance rather than get down and dirty in the corporation's defence. But now, for the first time really, that new structure is under severe test. And it doesn't seem fit for purpose.
The depressing saga of Jimmy Savile tests structures beyond Broadcasting House, to be sure, not least at the NHS. Nor is it easy to make rational decisions amid a chorus of scorn from commercial rivals and the BBC's own incensed journalists. Yet, even so, the corporation's response has been shambolic. Was a proper inquiry into the alleged events of decades past necessary?
At first it wasn't. Well, perhaps it was, once the police had finished their investigations. But now it seems that at least two BBC independent inquiries – plus a slightly less independent inquiry and perhaps an umbrella inquiry pulling all strands together – may be required. To which, in true BBC form, should probably be added an inquiry into why so few inquiries suddenly became so many.
There are particular problems here. One's a brand new director general unversed in bureaucratic intricacies. Another is his very theoretical bit part as supremely underinvolved ringmaster of both last Christmas'sJimmy Savile tribute show and the Newsnight investigation that might have exposed a serial child molester. But the biggest problem of all appears far simpler: who's in charge? Director general Entwistle? His executive board? Lord Patten at the Trust? Or nobody, in any sure-footed way?
Structures are one thing, but human relationships can be quite another. Chris Patten did not appoint Mark Thompson, the just-departed DG. He did personally appoint George Entwistle, amid speculation that he'd now take a tighter grip on the organisation itself (while leaving young Entwistle to worry about the programmes). But his interventions through last week, via a running commentary of public speeches, radio interviews or letters to George, didn't seem to manifest anything you could quite call grip.
He might, in the curious fashion of our times, have apologised for tawdry encounters in the green rooms of long ago. But not having been there at the time or responsible for anything, he left such apologies to George, who wasn't there or responsible either. He could have set up his own inquiry or inquiries. But that didn't happen.
He could have questioned Newsnight's decision to scrap its 12 minutes of Savile reportage last December, but he said that was editorial, so not his job. But it was, apparently, his job to laud Panorama's work on abuse in care homes or inbreeding of pedigree dogs as luminous instances of the corporation's dedication to investigative reporting. And, naturally, no director general's in-tray was complete, by the week's end, without a letter from Lord P seeking Entwistle's assurances "that our current child-protection policy, processes, guidance and training" are in tip-top shape.
Now, Chris Patten is one of the most experienced and intelligent ex-politicians around. Though his old Tory allegiances may have been no great handicap when David Cameron chose him, he was respected enough to leave many BBC insiders sighing with relief. He'll fight all the necessary corners as the nightmare of charter renewal and survival comes nearer. But, in a way, the perception that he's probably the right man at the right time only makes the current desuetude worse.
There are reasons for not clambering on to the soap boxes of sanctimony too swiftly. The surge of Savile instant moralising needs to subside a little. But when something as damnable for the BBC seems to go wrong, then clear problems of leadership follow.
The most urgent questions for the BBC today are not, in fact, about the ethos of the 70s, the groping hands of dead DJs, the silence of the molested damned. Hospitals and prisons as well as broadcasting establishments will have to address those. No; the first, most insistent media question asks whether Newsnight's 12 minutes got junked because of sticky bureaucratic fingers higher up the decision-making chain? It's a demand that, in a commonsense way, almost answers itself. No bureaucratic blanket could stifle this story in the end. It was beyond suppression and therefore beyond any sentient move to wish it away.
But it wasn't – and isn't – no-go territory for the Trust. These allegations of double-dealing are just as damaging as allegations of poll faking onBlue Peter. Why should anyone but Lord Patten call an inquiry here? Why should George Entwistle be left to blink alone in a spotlight he doesn't deserve? Where are the six outside members of the executive board when they're needed to speak out (as well as superintend proliferating inquiries)? How do they interlock with Patten's trusties?
"The BBC exists above all on trust and the relationship between the wider public and the BBC itself," according to one of Chris Patten's panegyrics last week. "And when the BBC is at its best, it's not only because it's providing terrific, creative, challenging TV and radio, but because the public think they own it and can identify with it."
Well, if the public truly thinks that, it may wonder why the BBC couldn't even put up a spokesman to debate the Newsnight shambles onNewsnight itself last Thursday. People may wonder why the Trust that supposedly exists at arm's length to call the corporation to account appears to have one arm tied behind its back. And they must worry deeply about a self-made crisis that, yet again, lands the public service broadcaster we need in a mire of its own making.
Call for Lord Justice Leveson? No, anything but that. But do, long before charter renewal starts in earnest, begin to create the leaner, fitter management structure that, to be fair, both Entwistle and Patten say they want. One that knows what's happening in the department next door, let alone down the corridor. And one that, as time unpicks so many costly convolutions of the Blair and Brown managerial era, asks what was really so wrong with the old board of governors before Andrew Gilligan had his four minutes of fame (apart from raging politicians who should have been kept at bay)? What has this Trust contrivance got to offer, apart from confusion?


Jimmy Savile scandal: government could face civil claims
Department of Health could be sued directly over claims that star abused patients when volunteering at Broadmoor hospital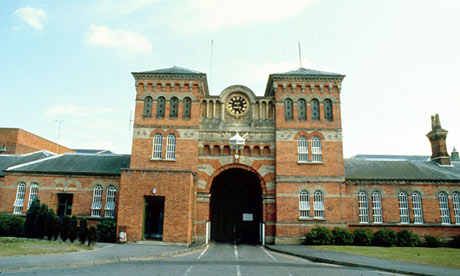 Broadmoor high security psychiatric hospital. A psychiatric nurse has claimed that a former patient told her Savile repeatedly raped her there. Photograph: ROBIN ANDERSON/Rex Features
Broadmoor high security psychiatric hospital. A psychiatric nurse has claimed that a former patient told her Savile repeatedly raped her there. Photograph: ROBIN ANDERSON/Rex Features
The government has been dragged into the Jimmy Savile scandal after it emerged that the Department of Health could be sued directly over claims the star abused patients when he was a volunteer at Broadmoor hospital in the 1970s and 1980s.
A lawyer acting for victims preparing legal action against Stoke Mandeville hospital and the BBC said it was possible the government could face civil claims as it was directly responsible for the running of the Broadmoor high security psychiatric hospital in that time.
Savile was a volunteer for more than four decades at the hospital, had keys to its secure unit and at one point in 1988 was appointed to lead a "taskforce" overseeing the management of the hospital after its management board was dismissed by the then health secretary, Kenneth Clarke.
The Department of Health confirmed that it had launched an internal inquiry into its management of the secure hospital before it was transferred to the control of West London mental health trust in 2001. A number of allegations of abuse at the hospital have emerged, including one claim by a psychiatric nurse that a former patient told her Savile had repeatedly raped her at Broadmoor.
The scale of the crisis at the BBC became apparent on Friday night with the director general, George Entwistle, calling a last-minute press conference to announce two independent inquiries into the Savile scandal and the BBC's reporting of it. He offered "profound and heartfelt apology" to Savile's victims.
The actor Julie Fernandez, who has appeared in The Office and Eldorado, said on Friday the presenter groped her when she appeared on Jim'll Fix It aged 14. She said she was sitting next to him in her wheelchair and his hands "lingered in places they shouldn't".
She told Radio 5 live that: "It was in a busy room full of people in a studio so it was quite discreetly done … I do remember feeling uncomfortable." She said she joked about it later with classmates but never told an adult about it.
Metropolitan police revealed that their investigations were spiralling and now involved 340 lines of inquiry and 40 potential victims.
Liz Dux, a partner at Russell Jones & Walker in London and an expert in personal injury and child abuse cases, revealed on Friday that she was acting for a number of women who want to sue the BBC and Stoke Mandeville hospital on the grounds of vicarious liability. With 340 lines of inquiry, the threat of legal action is expected to spread to other institutions where Savile made official charity visits.
Dux said it could also reach the government: "The government is not immune in civil litigation. It would absolutely be no different to sue the government."
Health ministers and civil servants are hastily trying to establish the management structures at the hospital between 1959, when the one-time Victorian prison became part of the NHS under the Mental Health Act of that year, and 2001, when the government no longer had direct responsibility for its running.
"Although the framework for child protection and safeguarding for Broadmoor and other special hospital patients changed radically in 1999, we of course want to establish the circumstances and see if any lessons can be learned," a Department of Health spokesman said. In hindsight it was clearly not appropriate that Savile had been given a supervisory role at the hospital, said the spokesman, adding "it is far from clear why any such role would have required possession of … a set of keys, we need to establish how he came to have them and on what basis".
Clarke was appointed health secretary on 25 July 1988. The management board was dismissed the following month. He said: "I have no recollection of ever having met Jimmy Savile and no recollection of these events. The Department of Health are now investigating to establish the facts."
Dux, a personal injury lawyer who has acted for people with severe spinal injuries and amputees, has been contacted by several women who want to sue over the Savile allegations. She said she is preparing cases against the BBC and the hospital on the grounds that they both have a duty of care to anyone who comes into contact with their staff or agents.
"The case would be against the BBC or the hospital because they would be held vicariously liable in law on behalf of someone like Savile who was acting as their agent," Dux told BBC Radio 4's World at One on Friday.
"So in the case of the BBC where he abused people through his connection with programmes, for example the case about the girl who alleges she was abused in his changing room, then because of the close connection with the BBC, the BBC would be what we call vicariously liable in those circumstances," she added.
"Likewise in the hospitals. He may not have been paid by the hospital but he's there as their agent, then they owe a duty of care to those he abused."
Dux said the duty of care towards patients or guests of Top of the Pops, Jim'll Fix It and other programmes would be "heightened" if any managers had suspicions at the time about Savile.
The threat of legal action will now increase the pressure on the BBC and the police to establish who knew what, when and why rumours of his interest in young women were not acted upon.
The fact that some alleged incidents happened decades ago was not an issue, she said. "By their nature, abuse cases are often historic. They are often very old by the time cases are brought. People feel great shame and psychologically don't feel able to talk about it for some time," she told World at One. "Quite often the courts will apply their discretion to allow these cases. For example, sex abuse cases against the Catholic church or against schools or the children's homes cases in Jersey."
"They want some form of recognition as to what's happened to them in the past. They want to be taken seriously, they are not interested in the financial compensation at all, they just want the cathartic process of telling someone what they have been through and someone believing them for a change."She said compensation could range from a few thousand pounds for someone who suffered a minor assault and got on with their lives to hundreds of thousands if their lives had been wrecked, for instance if they had been unable to have a career or form relationships.
"To win the case against the BBC you do not have to show they knew about it, provided you can prove Savile was acting as an agent of the BBC," said Dux.
Richard Scorer, a Manchester lawyer acting for the Rochdale child abuse victims and co-author of Child Abuse Compensation Claims, said victims could also sue Savile's estate "even if the assets have been distributed to others".
He said there would be difficulty in getting a case to court because Savile was dead, but the "evidence stacking up" meant courts were likely to be sympathetic to a trial.
Scorer won £580,000 for a man who had suffered abuse as a child, one of the highest payouts in an English court. He suffered a mental breakdown at the age of 45 when the police started investigating case, and the payout reflected his inability to work after that. Most payouts are less than £100,000.
"The difficulty normally is the injury is inflicted when you are a child so you don't have an earnings capacity built up; this man did," said Scorer


John Peel tribute could be ditched by BBC
Corporation says it will reconsider renaming section of BBC Broadcasting House if sex abuse claim is proved
Tara Conlan
guardian.co.uk, Friday 12 October 2012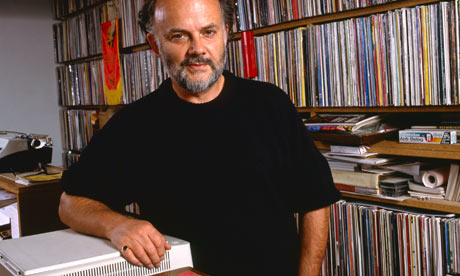 The former Radio 1 presenter John Peel who died in 2004. Photograph: Photoshot/Hulton Archive
The BBC has said it will reconsider naming part of its new London headquarters after the late DJ John Peel, if a claim he made a 15-year-old pregnant is proved.
Friday's Daily Mail claimed that Peel had unprotected sex with Jane Nevin when she was 15.
Nevin became pregnant after a brief affair with the DJ but did not tell him and had an abortion, according to the Mail. About 30 years later she wrote to Peel about their encounters and he wrote back expressing his relief that she was not writing to tell him he had a secret child.
Nevin told the Daily Mail she had come forward after reading the stories about alleged sexual abuse of underage girls by Jimmy Savile in the past few days.
A BBC spokesman said: "Clearly, in the event of proven allegations of sexual abuse the BBC would re-consider its decision on the naming of part of our new building."
Earlier this year the corporation announced that a section of the newly refurbished BBC Broadcasting House in central London would be called the John Peel Wing in tribute to the former Radio 1 presenter, who died in 2004.
At the time then director general Mark Thompson described Peel as a "great ambassador" for the corporation.
However, since the ITV1 Exposure documentary last week aired claims of sexual abuse of underage girls by Jimmy Savile in the 1970s and 1980s, the conduct of other Radio 1 DJs has come under scrutiny.
Peel, who was the victim of sexual abuse at school, openly joked he "didn't ask for ID" when young women wanted to sleep with him.
The part of the newly redeveloped Broadcasting House that the BBC is set to name after Peel was known as the Egton Wing and it houses the entrance to Radio 1.
BBC staff are still being moved into the new building. Some are understood to be concerned that naming part of Broadcasting House after Peel might now prove awkward and embarrassing for the corporation.
• To contact the MediaGuardian news desk email editor@mediaguardian.co.uk or phone 020 3353 3857. For all other inquiries please call the main Guardian switchboard on 020 3353 2000. If you are writing a comment for publication, please mark clearly "for publication".
• To get the latest media news to your desktop or mobile, follow MediaGuardian on Twitter and Facebook


Jimmy Savile: Met pursues 340 lines of inquiry involving up to 40 victims
Scotland Yard says it has officially recorded 12 formal criminal allegations of sexual offences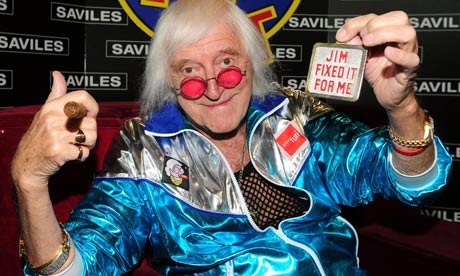 Jimmy Savile: the number of potential lines of inquiry being pursued by police has almost tripled since Tuesday. Photograph: Anna Gowthorpe/PA
The Metropolitan police has revealed that the number of sex abuse allegations against Jimmy Savile has increased significantly in the past three days, with Scotland Yard now pursuing 340 lines of inquiry involving 40 potential victims.
Scotland Yard said on Friday that it had officially recorded 12 formal criminal allegations of sexual offences and that it expects that figure to grow.
The number of potential lines of inquiry being pursued has almost tripled since Tuesday, when police first revealed the scale of the criminal allegations being made about the late Jim'll Fix It presenter. The estimated number of potential victims of Savile has doubled, from 20 to 40.
Scotland Yard said it was liaising with 14 police forces from around the UK as it examines the allegations.
The Met said in a statement: "Officers from the Serious Case Team of the MPS Child Abuse Investigation Command will continue to contact those who have come forward, to ensure that they are given the advice and support they need.
"We would once again praise the courage of, and thank everyone who has come forward to provide us with information to assist in understanding the scale of abuse perpetrated by Savile."
Scotland Yard did not provide any more detail on the 12 officially recorded allegations of sexual offences, but earlier this week said there had been two accusations of rape and six of indecent assault spanning four decades.
The update on the Met's work on the Savile allegation came shortly before the BBC director general, George Entwistle, was due to hold a press conference on the Savile allegations late on Friday.
The BBC also highlighted what it was doing to deal with the Savile affair in a letter sent to all MPs on Friday, as it faced growing calls for an independent inquiry into the saga.
The letter, from the BBC's director of public affairs Julia Ockenden, said the corporation was committed to a "proper independent review" of the issues once the Met has concluded its scoping exercise.
Ockenden reiterated that neither Entwistle or the former BBC director general, Mark Thompson, had any involvement in the decision to axe the Newsnight investigation into Savile in December 2011.
The letter added: "The decision to broadcast three Jimmy Savile tribute programmes in November and December 2011 was taken by a separate department in complete and proper isolation from any details of the news investigation. BBC news has a long track record of independent reporting on the BBC, for example the Ross/Brand affair and the issues surrounding the running of TV competitions."
Detective superintendent David Grey is leading the Scotland Yard assessment of the Savile allegations.
The Met's child abuse inquiry, dubbed Operation Yewtree, is examine whether any other public figures could be subject to criminal investigations.
Earlier on Friday, the criminologist Mark Williams-Thomas, who led a 12-month ITV investigation into Savile, told the Guardian that a "significant number" of victims had witnesses had approached him this week.
He added: "Since the police press conference it is now clearly in the public domain that Jimmy Savile is a predatory sex offender. As a result of the press conference and the media publicity before and after the ITV programme I have received a significant amount of new information both from witnesses and victims. They give accounts of abuse that spans back to the 1950s. It is compelling in so much as it is very consistent with what we know about Savile's offending behaviour.
"We are in daily contact with new victims and receiving information that is allowing the police investigation to go further. What's important now is to establish where and who Jimmy Savile had access to up until the day he died.
"I have received information about other people, both in the public eye and away from the public eye. That information has now been passed to police. In times like this other people are always going to be named, but we have got to be careful this does not turn into a witchhunt."
• To contact the MediaGuardian news desk email editor@mediaguardian.co.uk or phone 020 3353 3857. For all other inquiries please call the main Guardian switchboard on 020 3353 2000. If you are writing a comment for publication, please mark clearly "for publication".
• To get the latest media news to your desktop or mobile, follow MediaGuardian on Twitter and Facebook


Is sexual harassment still rife in the TV industry?
As the 'groping culture' of the 1970s TV industry is revealed, Anne Robinson and her daughter Emma Wilson discuss misogyny in the media, then and now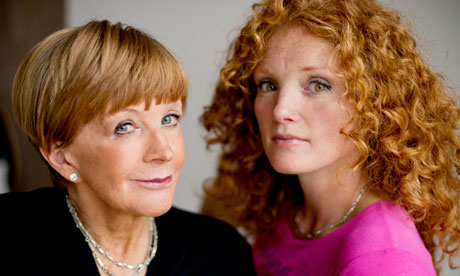 Anne Robinson and her daugther Emma Wilson discuss misogyny and sexual harassment in the television industry. Photograph: Sarah Lee for the Guardian
Alongside the shocking revelations of the Jimmy Savile child abuse scandal, a disturbing picture of misogyny and sexual harassment in the media during the 1970s and 80s has emerged. Anne Robinson was cutting her teeth as a reporter at the time, before moving to the BBC. Her daughter Emma Wilson joined the industry decades later. Oliver Laughland listens in as they discuss how far the media has changed.
Anne Robinson: The Jimmy Savile saga has taken on a much darker and uglier tone. The allegations about children at Stoke Mandeville hospital being abused by him while those with a duty of care apparently failed to act are truly shocking. We need to distinguish between that and how life was generally for women in the workplace in the late 60s and early 70s, when the term sexual harassment didn't exist. My first job in Fleet Street was at the Daily Mail. There was an idiot chief sub who would yell for you to bring your copy over to the back bench. He would take it, drop it on the floor, so that you would bend over and pick it up, so that all the guys could have a look at your knickers – we weren't allowed to wear trousers in those days.
Emma Wilson: When I started in TV [Jimmy Savile] was definitely someone you thought was an odd character, and it doesn't surprise me. One of the things that has changed since I entered the industry, aged 19, is that now there are women bosses in the hierarchy. The beauty of women is that we talk, and in a heartbeat someone's inappropriate behaviour is going to be in a text, in a tweet, a phone call. Usually it's expressed in humour – but when you go on to the next job, everyone knows which are the dressing rooms to give a wide berth to.
AR: Looking back, we used to keep lists of men who weren't safe in taxis, "NST", and those who were "NSL", not safe in lifts, they were a bit quicker with their hands than NSTs. I think my best experience was with Charlie Haughey, who was then Ireland's Minister of Justice. I like to imagine he went to his grave with my bruises on his hands after he tried to grope me during the 1969 Irish elections.
EW: What year was it when Tom Jones chased you around during an interview? That's the other side of it, as it's rather flattering sometimes.
AR: It was the late 1960s, I think. I saw him at the airport recently, he looked rather good. Not-very-well-dyed hair, but otherwise OK. He said [after the interview]: "I'm going on to have a drink at Hugh Hefner's house, do you want to come?" and I said, "You bet I do." He was charming. He wasn't predatory at all. But if anything had happened and he'd been less of a gentleman, I assure you, I would have thought it was my own fault. Power and fame are very seductive – they were then and they are now.
Oliver Laughland: But Liz Kershaw and Sandi Toksvig were women at the top of their profession, and have made allegations about being molested live on air. It happened at roughly the same time you were at the BBC. Are you shocked?
AR: It's not something I came into contact with. And if I had, I just wouldn't have put up with it. But that's me. The conspiracy of silence at Stoke Mandeville is far more distressing than the fact that Liz Kershaw didn't have the sense to say "Stop" when someone groped her in a BBC studio. What disappoints me now is that girls leave school and university with decent brains and qualifications, but at no point along the line has anyone taught them a few tricks of the trade, whether it's negotiating a salary or how to deal with a predatory male.
OL: Were you taught these things by your mum, Emma?
EW: Mum didn't need to because she very cleverly married a Glaswegian man. We used to have his old boxing gloves, and I was taught from a very young age to have a good right hook.
AR: But Emma, that's your father's dramatic instructions. In fact, what women need to learn is to give over a message of: "Don't mess with me." I still think it's difficult, particularly in this job market, if you've got a boss who's behaving inappropriately, and your job depends upon it. It doesn't matter how much legislation there is, if they've got the power over you and your career depends on it, you are in a very difficult situation. I remember having just had an interview for a news reporter's job on the Sunday Times. It was 1969. I then went off on a foreign trip, and another senior Sunday Times journalist who was also on the trip, and had a stake in my future, made a pass at me. And I thought: "Oh golly what am I going to do?" I want that job, I don't want to upset this person. It was difficult to deal with.
EW: That hasn't changed. The bottom line is women are far more concerned about offending someone because that will bring more problems. I like your advice about having a sticky note on the phone, saying: "Lunches are better for me." There are those people you don't have dinner with – the same sort who are not safe in taxis – not safe for dinners. I remember working in LA as a runner, I was 20 maybe. The assistant director was a big shot – it's always the alphas who are trying it on. He asked me out. My roommates all giggled because he turned up in a Porsche, and maybe alarm bell number one was the car. But alarm bell number two was when I sat down he put his hand on the seat, so that I sat on it. That was a while ago, and I think it could still happen today.
AR: I remember David Bailey took my photo a few years ago, and I asked him what the difference was between taking a photo now and in the 1960s, and he said: "Well in the 60s I would have had you first!"
OL: What would your advice be to young women trying to get into this industry?
AR: Be smart. Be clever and learn. It's the same advice I would have given 20 or 30 years ago. I had the advantage of being brought up by a mother who rightly or wrongly guided me that most men were pretty stupid. I think it probably gave me a sense of self and self-protection that has been very useful, and I possibly have had less nasty moments than a lot of other women. I just wish women had more inbuilt confidence, I wish that more mentors of my age would persuade them to handle themselves better.
EW: Don't do anything you wouldn't want to tell your mum about later.
OL: What are your expectations of how this will affect the BBC and the results of the inquiry they've pledged?
AR: The BBC will put out another 10 yards of guidelines and lots of producers who should be busy making television programmes will have to go to meetings to learn about them. In fact, by the time I walk into the BBC next Wednesday there'll probably be 25 new ones. The gorgeous runner I've got at the moment probably won't be able to step over the door of my dressing room. I know that's a very pragmatic view, but a BBC inquiry ain't going to solve the problem. I would much rather we cut to the chase and empowered women not to put up with this sort of behaviour.


The evil of Jimmy Savile was not his alone
It is a mistake to regard the presenter's horrific case as a one-off. It is a numbingly familiar tale of power and disbelief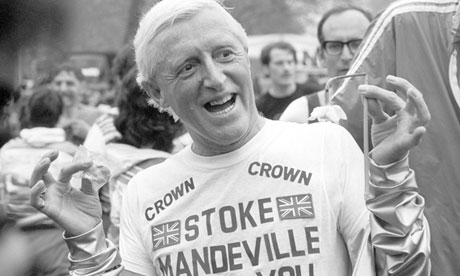 'If Savile benefited from the blind eye still turned to child abuse, he enjoyed too the curious protection granted to so many rapists.' Photograph: PA Wire/PA
'If Savile benefited from the blind eye still turned to child abuse, he enjoyed too the curious protection granted to so many rapists.' Photograph: PA Wire/PA
Once again reality outstrips the imagination. Now we see that even the most gifted weavers of children's nightmares, from JK Rowling to Roald Dahl, made the same basic error. Their creations, whether Voldemort,Miss Trunchbull or the blood-curdling Child Catcher, advertised their evil, signalling it from a thousand paces. They were villains who never posed as anything else. Now we know those authors missed a trick. For how much more terrifying is the evildoer who pretends to be good – the devil who tries, and succeeds, in passing himself off as a saint?
Half a century has passed since Philip Roth complained on behalf of his fellow novelists that "the actuality is continually outdoing our talents", and so it has proved once more. Neither Rowling nor Dahl would have dared conjure up a story like the one that has unspooled these last two weeks, the tale of a man venerated as a national treasure who did not just force himself on underage girls but who preyed on the most vulnerable victims one could imagine – the disabled and the brain-damaged – stalking children's homes and hospitals to find them. And imagine the cruelty of this twist: that the charity and good works he performed did not just insulate this predator from challenge; those deeds may well have been undertaken for the express purpose of gaining unfettered access to children.
The story is so extreme, the details so lurid – the staff at several hospitals granting Jimmy Savile a private room as well as keys to secure wards, giving him the run of those institutions day and night; the Met now following a staggering 340 potential lines of inquiry – that it is easy to regard the episode as too exceptional to have any wider implications. On this reading, Savile was in a unique position which, to be sure, he abused but which renders his case a one-off. Yes, the BBC must investigate whether its staff acted as enablers or, better word, accomplices to Savile's crimes but, beyond that, this story belongs in a horrible, freakish category of one.
That would be a mistake. In fact, the Savile case merely draws – in admittedly wild, vivid colours – a wider picture that is all too common. Take each of the constituent parts – a powerful man, vulnerable victims and authorities that fail – and you see that this tale is numbingly familiar.
Start with the victims. There has been much Life on Mars-style amazement at 1970s attitudes that apparently regarded young girls as legitimate recreational interest for older men and which were clearly not held by Savile alone. Witness John Peel bragging in 1989 about his past American conquests: "Oral sex they were particularly keen on. I remember one of my regular customers, as it were, turned out to be 13, though she looked older." Pause at the use of "customers" and recall that Peel eventually married one of these underage girls: he was 25, she was 15.
We like to think all that's in the past now, that these days we understand and therefore exhibit zero tolerance for child abuse. But the facts suggest otherwise. There are the high-profile cases – the ring ofRochdale abusers finally jailed this summer, the paedophile priests of the Catholic church – but those are merely the most visible instances of a stubbornly permanent fixture in the national landscape.
"What I am uncovering is that sexual exploitation of children is happening all over the country," Sue Berelowitz, deputy children's commissioner for England, told MPs in June. She quoted a police officer from a "very lovely, leafy, rural part of the country" who had told her: "There isn't a town, village or hamlet in which children are not being sexually exploited." She told of girls as young as 11 "summoned" via BlackBerry Messenger, and forced to perform oral sex on a line-up of gang members, one after another. Berelowitz called on MPs and everyone else to "lay aside their denial" and wake up to what's going on.
If Savile benefited from the blind eye still turned to child abuse, he enjoyed too the curious protection granted to so many rapists: the refusal to believe the victims. When a patient at Broadmoor high-security hospital, whom Savile had repeatedly abused, threatened to report him, the DJ "laughed in her face, and said that nobody would believe her and he could do what he liked", according to Naomi Stanley, a former nurse at the institution. In that, the late TV "personality" was simply expressing out loud and explicitly what many rapists both think to themselves and quietly rely on.


Jimmy Savile case: At work it's called banter, but there's still a culture of sex harassment in TV


In the wake of the Jimmy Savile scandal, a TV producer, who wishes to remain anonymous, gives her account of an industry
in which women must still tolerate innuendo and groping – and explains why they are afraid to challenge it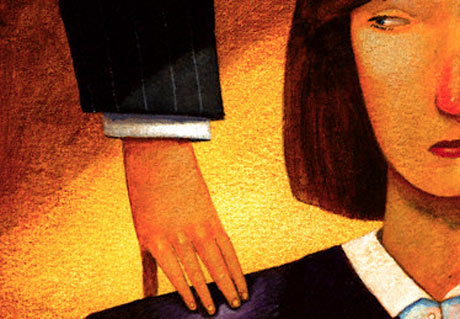 The often informal nature of TV production and the intense competition for jobs have allowed harassment to flourish. Photograph: Images.com/Corbis
Ten years ago, as an eager-to-please young television researcher, I was asked to find some replacement equipment part of the way through a big drama-documentary shoot. Terrified of getting the wrong thing, I asked one of the crew to write down exactly what he wanted. Smirking at me, he took my pen and without breaking eye contact, scrawled SEX in huge letters on my notepad. A wave of embarrassment rushed through me as the men nearby fell about laughing. Mortified, I scuttled away.
After seeing the director, my boss, laughing as well, I didn't feel I had anyone to turn to; so feeling uncomfortable and vulnerable, I did what appears to be standard practice – nothing. It was just friendly banter, right?
The extent of Jimmy Savile's allegedly vile behaviour has left people shocked as to how he could have got away with so much for so long. There is a suggestion that those who are partly to blame are the bosses who turned a blind eye to senior men with wandering hands, creating a workplace where women felt powerless to speak up.
Laugh it off, deal with it. From my experience, and a quick straw poll of my female colleagues, this still seems to be the standard response to inappropriate behaviour towards women in TV. In part, this seems to be down to some uncertainty about what constitutes sexual harassment. The same word kept coming up in all my discussions of it: banter.
Apparently, banter can mean many things. A friend, working on a much-loved factual series, went to the producer to request that the full-frontal porn posters be removed from the location production office wall. She's no prude, but found them disrespectful and out of place, but the male producer claimed they were just a joke, part of the "friendly banter". The conversation left her disinclined to bother complaining when the crew started using the prominence of her nipples through her jumper to guess the temperature outside, assuming that would be deemed "banter" too.
Other acceptable banter, according to the sets I've been on, includes in-depth discussion of the relative merits of every woman's breasts and continual debate about whether the production co-ordinator or runner has the better bum. I will hold my hands up and admit I've been involved in conversations about colleagues' attractiveness, but I can't say I've ever rated anyone on penis size. I guess I don't quite get location banter.
Any time I inadvertently wander into a conversation about my colleagues, I tend to wander out again, rolling my eyes and shaking my head. Apparently I'm only getting the censored versions – a gay director I know says she is often taken to be "one of the lads" and exposed to gruesome, uncut epics of sexual conquests both real and imagined, starring any number of the female crew. I find them puerile and mildly offensive, but I'm not precious and accept that in predominantly male work environments, they are going to go on.
With the current discussion about what some see as an endemic culture of casual sexism and harassment in TV, I wonder if my own line as to what is acceptable and what isn't is in the right place. Perhaps I shouldn't see this kind of conversation as inevitable and tolerable. So where does the "friendly banter" end and sexual harassment start? In many professions, the line is clear, but in an industry like television, it's much harder to see.
I can understand why this blurring of boundaries has happened: TV is a very informal, sociable industry. It's not unusual for job interviews and meetings to be held in pubs and the strict hierarchy of roles is relaxed to promote creativity. At the beginning of any production, you are thrown together with a group of people with whom you have to collaborate closely for the next few months. Working relationships have to be formed instantly and, more often than not, the schedule means you end up socialising with your team more than your real friends for the duration of the contract.
Location shoots are notorious for a "what goes on tour, stays on tour" mentality and production romances frequently blossom. Add alcohol and long hours to a hazily defined co-worker/friend dynamic and it's understandable that unprofessional and inappropriate conduct start creeping in. When a friend told me she'd had a producer comment on how beautiful she was at the end of a job interview, we agreed it was weird, but not a reason not to take the job.
The same goes for on-screen contributors. My job as a producer/director of documentaries requires me to form fast, close bonds with subjects so they trust me to tell their stories and feel comfortable on screen. Once again, the boundaries between colleague and friend can become less clear and what is still a working relationship can be seen as some to be less formal. Balancing these relationships is all the harder because ultimately you are asking these people for favours, so you have to keep them onside. And if that means staying silent as your subject salivates his way through a truly disgusting account of a threesome, as the male crew laugh along, then you try to hide your desire to retch.
Listening to sexually explicit stories and putting up with innuendo is one thing, and being sexually harassed or physically assaulted another, but perhaps the banter culture has gone a little too far, to the point where unacceptable behaviour isn't being reported.
The sleazeball from the drama-doc shoot, apparently seeing me as easy prey, and bolstered by the fact that his "joke" sex request had entertained the others, started sidling up to me on set. As soon as action was called, he would slip an arm around me and grope as much side boob as he could. Terrified of committing TV's cardinal sin – making noise during a take – I stood frozen to the spot until someone cried "cut" and I could push his grabby hands away and scarper. He would couch every attempt at touching me in up in being friendly – all just banter. At the time, the overall atmosphere of sexual innuendo and the director's reaction to the note incident made me terrified to speak up – and even wonder if I was just being oversensitive.
My friend was at a work function when the male presenter stuck his hand up the back of her shirt, asking her to come back to his room. Being a junior member of the team at the time, she was too scared to tell anyone, and why would she? In the hugely rewarding, exciting television industry, most people are freelancers and competition for jobs is fierce. Personality and reputation are as important as your skills in securing the next contract, so getting known as a troublemaker is career suicide. An executive producer I spoke to said she had heard of women being discounted for jobs because they had made sexual harassment complaints. Meanwhile the aforementioned male presenter – who apparently became known for his lascivious behaviour – went on to be given more shows.
Even if you are brave enough to speak up, there's no guarantee that anyone will listen. The same executive told me about a certain, very senior producer – let's call him Bob – who got very handsy at the work Christmas party, upsetting several of the younger women. The executive went to the head of the company, to ask him to speak to Bob about his behaviour, but he shrugged and said it was just "Bob being Bob". Worse still, another friend went to her female production manager to complain about an executive who had touched her breast and made a crack about them sharing body fluids in front of the crew. She was told it was just "men being men".
Perhaps most shockingly, I've heard rumours that a few very well-known presenters became known to have what are affectionately dubbed "party hands". The channel, allegedly aware of the rumours, continued to employ them – but stopped using female production staff on their shows. A few weeks ago, I would have thought such tales apocryphal, but after the recent revelations, I'm not so sure.
In an industry with virtually no job security, with even the channels themselves apparently turning a blind eye to sexual harassment, it's little wonder that women are resigned to putting up and shutting up. It's why you won't find my name on this piece – and perhaps why the likes of Jimmy Savile got away with it for so long.
And with good reason. This week the Metropolitan police's sex crime unit, Sapphire, announced a restructuring after a detective admitted 13 counts of misconduct, for failing to investigate 10 rapes and three sexual assault cases. Another Sapphire detective is under investigation for similar offences. Sapphire has already been restructured before, in 2009, after police had failed to stop multiple rapists John Worboys and Kirk Reid. The key error in both cases? Failing to believe the victims.
Women Against Rape reckon just 7% of rapes end in a conviction. Little wonder that the latest London figures show a 15% drop in reported rapes: too many women refuse to go to the police because they have little confidence they will be heard. That is especially true when their rapist is powerful and enjoys a position of public trust, as Savile did on a national scale.
There are big questions here for the police. Some wonder if the Met is overdue another "Macpherson moment", in which it is forced to confront its own institutional sexism the way the Stephen Lawrence case laid bare its racism. It is at least clear that it has enormous work to do to win the trust of women, so that it becomes a first instinct of those who are attacked to report the fact.
But just as racism can never be an issue solely for its victims, so rape cannot be a concern for women alone. Scotland has just launched a campaign, We Can Stop It, targeted at young men, urging them to become the "kind of guy" who doesn't have sex with women who are drunk, asleep or otherwise cannot consent. It is a good start.
And a necessary one because, while the Jimmy Savile story is darker than even the bleakest, most pessimistic minds could have imagined, its worst aspects did not die with him. They haunt us still.
Twitter: @j_freedland


Rewind Radio: The Moral Maze, The Media Show, Radio 1's Stories – review
The Jimmy Savile scandal gave the BBC an opportunity to do what it does best – kick itself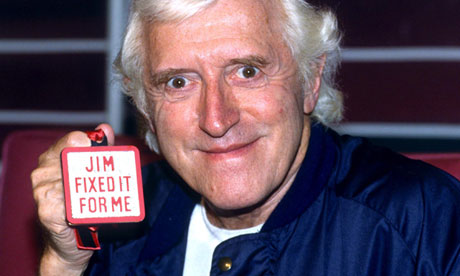 Jimmy Savile: subject of laudatory BBC Christmas programmes. Photograph: Nils Jorgensen/Rex Features
Jimmy Savile: subject of laudatory BBC Christmas programmes. Photograph: Nils Jorgensen/Rex Features
The Moral Maze (Radio 4) | iPlayer
The Media Show (Radio 4) | iPlayer
Radio 1's Stories (Radio 1) | iPlayer
Sometimes you wonder if the BBC was born a Catholic. Despite its Protestant work ethic, as an institution it loves nothing more than rolling around in guilt, picking apart its past misdemeanours, promising to do better. Actually, maybe not a Catholic: more a dramatic teenager. The BBC has its game face – stoic, slightly sullen, ain't-done-nuffink-wrong-honest – but it collapses into histrionic remorse as soon as anyone takes it to task, points out that, actually, mistakes were made and it was the BBC that made them.
Another teenage quality: the BBC loves talking about itself. On Wednesday night, to mark our national broadcaster's 90th birthday (actually on 18 October), The Moral Maze discussed "Auntie" (urgh) and, especially, the licence fee. The licence fee, as a topic, is not exactly enthralling – it's like the euro, it's a constant subject matter for discussion, yet nobody finds it interesting – and despite the efforts of the panel (Michael Portillo, Clare Short, Anne McElvoy and Matthew Taylor) it remained determinedly dull. Even when Portillo tried to suggest that a constant stream of public money over 90 years might lead to exciting "moral danger", the programme failed to come alight.
The most salient point was a small one, from Robin Aitken, who pointed out that there is a BBC view of the world which comes from it being staffed by people who are all alike. "Decent, well-educated, humane and intelligent people", he characterised them, which is about right. They are lovely, but they are cloistered; protected from the vulgar, angry, ruthless world of the private sector.
Which might go some way to explain why the BBC had no idea about the revolting activities of Jimmy Savile. It just couldn't imagine that anyone would behave in so cruel a way. Especially not a powerful entertainer, one that drew so many people to his programmes. In hindsight, Jim'll Fix It seems like his horrible "seduction" technique writ large: all-powerful Savile fixing it for kids to do something they'd never been able to do – dance with the Royal Ballet, meet a pop star, have a ride in a Rolls-Royce – and, afterwards, exacting his price. They owed him, didn't they?
On The Media Show, the excellent Steve Hewlett tackled Chris Patten, chairman of the BBC Trust. He wanted to know whether the BBC stopped its Newsnight investigation into Savile's abuse of young girls because of the programme's timing, rather than its supposed inability to back up its claims. The Newsnight revelations would have come out around the same time as two BBC Christmas programmes which were due to praise Savile to high heaven. "The licence payers had to wait for ITV to broadcast information that the BBC had but chose not to broadcast," growled Hewlett. He was amazing, a terrier with a dirt-covered stick, and Patten flailed.
Radio 1's regular Monday night documentary, Radio 1's Stories, is always worth checking out, and this week's, Keeping Mum, centred on young adult carers: 16- to 24-year-olds who are looking after one or more members of their families. As Pippa, a young carer herself, said: "If we all downed tools and said, 'No, we're not doing it any more', the council and the government would be in a hell of a mess." And yet, often, the miminal state support such carers are allowed is often instantly taken away when they turn 18.
Pippa hosted the show, aided by Radio 1's Greg James, who kept things bubbling along nicely. There were some sweet moments, such as when Oritsé from JLS arrived and one or two of the carers present went a bit funny. Oritsé looked after his mother and siblings when his mum developed multiple sclerosis. He was 11. Now, he feels like he can overcome anything: coming second in The X Factor was a blip.
Touching stories and strong opinions. Teenagers may be dramatic, but they have a tendency to tell the truth when they're allowed. As Newsnightvery nearly discovered.
Jimmy Savile scandal prompts flood of calls to abuse victims' groups
Allegations against presenter, which police confirm go back to 1959, 'have made people realise how damaging child abuse is'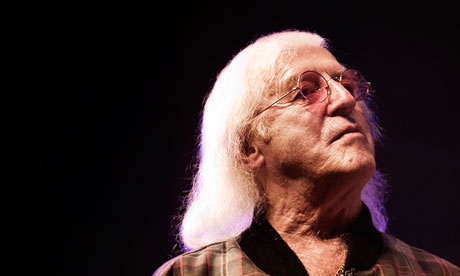 The claims against Jimmy Savile have intensified the focus on the institutions that worked with him. Photograph: Murdo MacLeod
Widespread allegations of sexual abuse against Sir Jimmy Savile, which Scotland Yard has confirmed stretch back six decades, have seen victims' groups swamped with pleas for help.
The case has dredged up painful memories for other victims of child abuse, who are now also coming forward in their hundreds to seek counselling.
Pete Saunders, chief executive of the National Association for People Abused in Childhood (Napac), said its hotline had received 1,400 calls in the last 10 days – seven times its normal amount.
"If there is anything beneficial from this, it's that it's allowing victims and survivors of abuse to come forward and speak out," Saunders said, adding that the Savile affair marked a shift in how abuse was perceived. "We are beginning to see a change in the consciousness of the country. People are starting to realise how damaging child abuse is and are seeking help."
Six of the calls related to Savile, including one from a 15-year-old girl who alleged she had been abused on the set of Top of The Pops and in the BBC presenter's van, according to Saunders. The information has been shared with the Metropolitan police, which confirmed it was investigating allegations from 1959 to 2006.
"Having now had the opportunity to review progress one week on I have revised my estimate of the number of likely victims to be about 60," said Commander Peter Spindler, head of the Met's specialist crime investigations.
Napac said a further three allegations it had received were made by women who claimed to have been abused by a former doctor at Stoke Mandeville hospital, where Savile was a regular visitor. The doctor is believed to have known Savile. In 1990, a doctor at the hospital was jailed for three years after admitting three charges of indecent assault.
"This is not just about what happened at the BBC but what happened in hospitals," Saunders said. "Multiple people seem to have known what was going on." The scandal has raised questions about whether survivors' groups have sufficient resources to help victims. Napac said that so far it has responded only to 400 of the 1,400 calls it had received.
The NSPCC said it had referred 95 Savile-related calls to police. It said another 19 calls, which were not Savile-related, had been passed to Scotland Yard. "While the Savile case may be unusual it is certainly not unique," said Peter Watt, head of the charity's helpline. "There are many children at constant risk from sex offenders, as well as adults who are trying to recover many years after being abused."
The claims against Savile have intensified the focus on institutions that worked with him. Met officers will travel to Broadmoor on Monday to study claims Savile abused patients at the top security psychiatric hospital. The Department of Health is investigating a decision to appoint Savile head of a taskforce overseeing Broadmoor in 1988. Law firm Pannone confirmed that it had received instructions regarding an alleged assault by Savile on a 10-year-old boy while he was in care at the Haut de la Garenne children's home in Jersey.
"I would urge other victims and anyone who has information regarding alleged abuse by Jimmy Savile to come forward," said Alan Collins, a partner at the firm.
Jane Root, controller of BBC2 from 1999-2004, told the Observer there needed to be a "kind of truth and reconciliation commission" into not just Savile but the casual sexism that was rife in the organisation in the 1980s and early 1990s.
"There was a generalised level of sexist behaviour towards adult women throughout television, not just at the BBC, that was seen as acceptable then and which is, I hope, unimaginable now," Root said. "And it was this sexist atmosphere, although a totally different thing, that assisted a very dedicated paedophile such as Savile to operate in the middle of it all. The two things overlapped and the first helped the second to function unchecked."
Claims the BBC could be held "vicariously liable" for crimes committed by Savile are problematic, say legal experts. "There are two issues with vicarious liability," said Matthew Nicklin of 5RB legal chambers. "Savile would have to have been employed by the BBC, but most talent has been engaged on contract for some time now.
"The second way the BBC could be held liable is if a member of staff had knowledge something was going on that they could have stopped and they didn't. At this distance of time, though, it would be extremely difficult to prove."John Whittingdale, chair of parliament's culture, media and sport committee, said he was consulting colleagues on whether to summon the director general of the BBC, George Entwhistle, for urgent questioning.
Jimmy Savile: BBC director George Entwistle announces inquiries – video
Jimmy Savile: BBC director George Entwistle announces inquiries – video
The BBC's director general, George Entwistle, announces an internal inquiry into allegations of sexual abuse of children against the late Jimmy Savile. A second inquiry will look at why a Newsnight investigation into the allegations in 2011 was axed. Entwistle also offers a 'profound and heartfelt apology' to the victims of Jimmy Savile
Jimmy Savile scandal prompts flood of calls to abuse victims' groups
Allegations against presenter, which police confirm go back to 1959, 'have made people realise how damaging child abuse is'
For those who seek much younger sexual partners, it's about power, not sex
Relationships of great generational inequality – even those that are legal – are often exploitative