15 of the world's most expensive homes
https://www.msn.com/en-ie/money/homeandproperty/14-of-the-worlds-most-expensive-homes/ss-BBPkLUO?ocid=spartandhp#image=1


Hugh Hefner's sprawling Playboy Mansion in the Holmby Hills neighborhood of Los Angeles, California is up for grabs – for those who can afford it. With a list price of almost $200 million, it is currently the most expensive private property in the U.S. for sale. Hefner, of course, isn't the only one who boasts a multi-million-dollar residence. Let's take a look at some of the most expensive homes of the rich and famous around the world.
Updown Court – Surrey, England ($50 million)
The 103-room mansion comes with 58 acres of landscaped garden and private woodland. The property also boasts a bowling alley, five swimming pools, cinema room and tennis court, among other luxuries. After over six years on the market, the mansion was sold to an unknown buyer in 2011.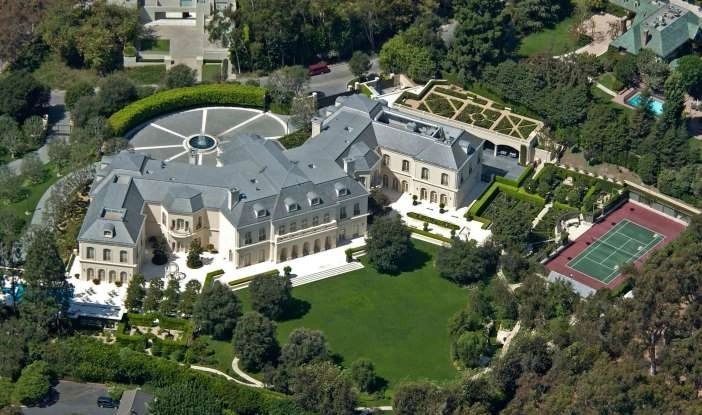 The Spelling Manor – Los Angeles, California, USA ($77 million)
Owned by Petra Stunt, daughter of Formula 1 chief Bernie Ecclestone, this French chateau-style mansion has 123 rooms and was once home to American film and television producer Aaron Spelling. The largest home in Los Angeles County not only has the usual luxuries such as a swimming pool, gym, tennis court and bowling alley, but also has three gift-wrapping rooms. Yes, three!
The Promised Land – Montecito, California, USA ($80 million)
Home of media mogul Oprah Winfrey, the huge mansion gets its name from the famous speech of Martin Luther King Jr. where he said, "We as a people will make it to The Promised Land." Built in 1959, it has six bedrooms, 14 bathrooms, two theaters (indoor and outdoor), 600 rose bushes and a barn. Winfrey is known to make frequent minor renovations and redesigns to her proud possession.
One Hyde Park – London, England ($107 million)
An apartment in this residential complex in central London will set you back by anywhere between $28 and $107 million. Those rich enough to write a check for a home here will get to enjoy close proximity to the famous Hyde Park and the posh Knightsbridge district. The building is owned by Project Grande (Guernsey) Limited and was built at a cost of over $1.6 billion.
7 Upper Phillimore Gardens – London, England ($128 million)
Olena Pinchuk, daughter of Leonid Kuchma, the second president of Ukraine, is the owner of this lavish property. Pinchuk took advantage of the recession in UK and bought it in 2008. The former Victorian-prep-school-turned-mansion has ten bedrooms, an underground swimming pool, sauna, gym and a panic room.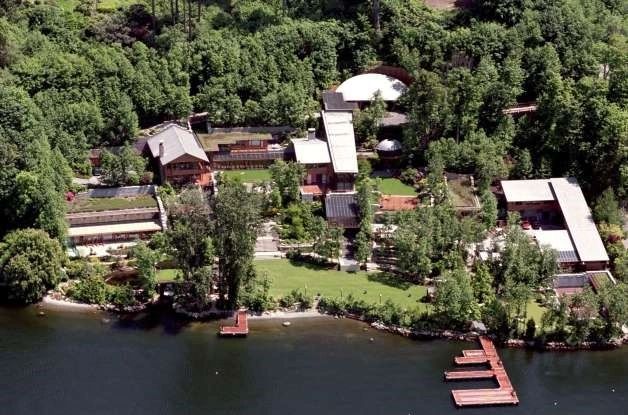 Xanadu 2.0 – Medina, Washington, USA ($143 million)
Home of the richest man in America, Bill Gates, Xanadu 2.0 is known for its path-breaking technology and design. The extravagant mansion allows guests to monitor room temperature, lighting and even music based on previously set preferences. It has a huge reception hall, which can accommodate up to 200 guests, and a trampoline room with a 20-foot ceiling. But that's not all – you can also change the artwork on its walls with just the touch of a button.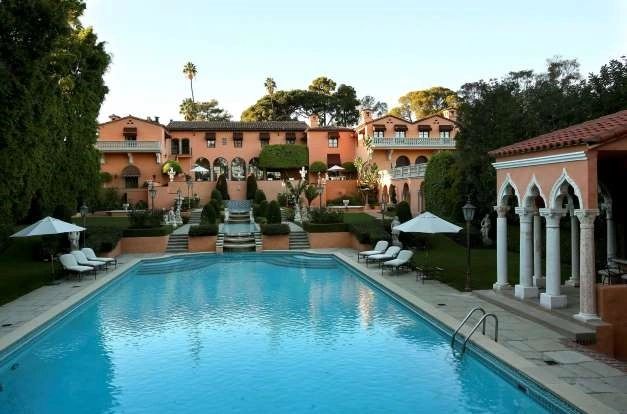 Hearst Castle – Central Coast, California, USA ($191 million)
Owned by the trustees of the deceased American media tycoon William Randolph Hearst, the 27-bedroom castle was featured in the movie "The Godfather."
It has hosted many famous personalities over the years including John and Jackie Kennedy, Clark Gable, Winston Churchill, and now serves as a heritage and tourist site.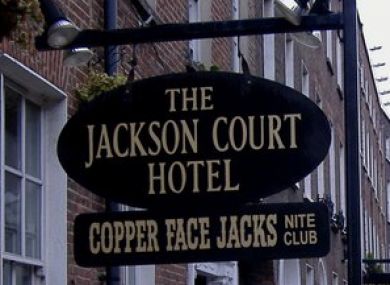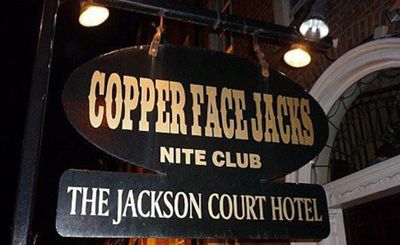 The Jackson Court Hotel and Copper Face Jacks Night Club
29-30 Harcourt St, Saint Kevin's, Dublin 2, Ireland ($US 200 million)
Ellison Estate – Woodside, California, USA ($200 million)
The founder of tech giant Oracle Corporation, Larry Ellison is the owner of this estate. It covers an area of 23 acres and boasts a man-made lake, pond and tea house among other luxuries.

18-19 Kensington Palace Gardens – London, England ($222 million)
It is the residence of steel magnate Lakshmi Mittal, head of Arcelor Mittal, the world's largest steel manufacturer. Situated on London's most expensive street – also known as Billionaires' Row – the mansion comes with 12 bedrooms, Turkish baths and parking for 20 cars.

Four Fairfield Pond – Sagaponack, New York, USA ($248.5 million)
It is owned by Ian Rennert, a billionaire investor who runs the Renco Group. A basketball court, bowling alley, squash courts, tennis courts, are some of the recreation options it offers to its residents. It also has a 91-foot long dining room and its own power house.
Villa Leopolda – French Riviera ($750 million)
Named after King Leopold II of Belgium, this massive estate is now the residence of Lily Safra, the widow of Lebanese banker Edmond Safra. The 50-acre estate was used as a set in Alfred Hitchcock's 1955 movie "To Catch a Thief" and also featured in the 1948 film "The Red Shoes."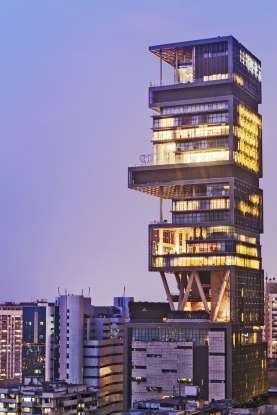 Antilia Building – Mumbai, India ($1 billion)
India's richest man Mukesh Ambani calls this gigantic structure his home. The building has 27 stories, nine elevators and a garage that can accommodate 168 cars. Built in an area of 400,000 square feet it also has three helicopter pads. Ambani pays a staff of 600 to maintain his private skyscraper.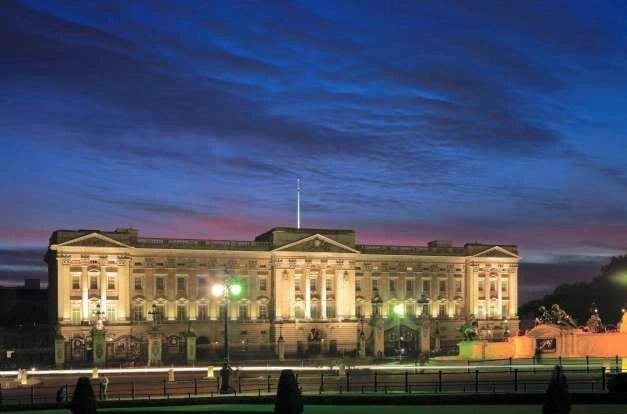 Buckingham Palace – London, England ($1.55 billion)
Queen Elizabeth of UK may not be the richest in the world but resides in the most expensive home. The Buckingham Palace was built for the Duke of Buckingham – in whose honor it is named – in 1703, and is the official residence of the British monarchy. It has an astonishing 775 rooms and the largest private garden in London. The palace features in the itinerary of almost anyone visiting London.