ARTICLES 51-60
http://www.leozagami.com/confessions/newarticles_51_60.htm

Warning: the real reptilians are in charge of your bank (1/13/2007)


I want to write this article to explain to you and the other people out there my modest opinion and the opinion of the real illuminati on the subject. There is no physical ETs, Reptilians or Anunnaki Supreme Councils, is all pure and simple rubbish and disinformation created by the Satanist in the intelligence with their programs for Mind Control
(MK-ULTRA). And you should be more aware of it and
understand that Reptilians are what we define in the middle East as HABIS RUH evil Jinn, the Legion of Satan mentioned in the Bible is made of them.

Its true they the Habis Ruhs have their own Societies and their own Kingdoms but they are NOT allowed by God to interfere with us and WE ARE SUPERIOR TO THEM, this is something you need to know. Because only the weak in matters of faith (now the majority of the population) or the black magicians willing to work with them are under their full control (of the evil Jinns/HABIS RUHS), but we can still rebel to them until we are free to do it EUZU BILLAHI MINE SHAYTANI RAGIM Is the key to success.

Yes the moment we have been microchipped by the New
World Order and their slaves we will completely fall into the hands of the HABIS RUHS and their High Priest in Jerusalem and the Vatican , thats what the Christians call "the mark of the Beast" the most dangerous moment in the history of humanity, and this gonna happen soon unfortunately because corrupted man has now been given the technology by their evil master. The Jesuits represent the High Tech of Demonology and the same can also be said for their Zionist allies and their Cabala. But if people get the power of prayers in the Sufi teachings, even the most simple man will be able to stand against their puppet shows.
The puppets work together for the establishment of the Kingdom of the illuminati Antichrist George W.Bush and Demon Master George H.Bush, the various David
Rockefeller Sr. and the The Mayer Amschel Rothschild
family (often referred to simply as The Rothschilds) are two examples of the evil illuminati Bankenstein Monsters and Mobsters behind this demonic conspiracy.

These are definetely not normal people they are Satanist and conspirators against the whole of humanity, but they are not Reptilians or Aliens just criminals! When the people of this planet will finally realize this in 2012 the war will start, and the High Priest of Satan will try to defend their Luciferian
positions in the Vatican, and the various places of power especially in Israel where Satanism is growing every day since the end of the World War II thanks to England and the Vaticans dirty games. We cant stop all this evil but we can prepare for the moment we will have to rebel against this satanic system, ready to fight the "Reptilians", ready to fight those man and women who are possessed by the Habis Ruhs , they might be our next door neighbour or anyone in the street but remember they are united against us so we
have to be united against them.

They dont believe in God WE INSTEAD BELIEVE IN ONE GOD that will save us all not some Anunnaki fairytale by Zeccharia Sitchin . God's promise is the law, he is the
real one who keeps the promises. In the Quran the most
Glorified mentions himself as SADIQUL WAAD which
means faithful to his promises. And he promises the ones with good deeds his endless mercy and complete success over the evil ones "The Reptilians". So an extraterrestrial civilization that colonized this planet along time ago is not gonna save your lives when this system is gonna crack down, it cracks thanks to the evil of mankind and nobody else, and definetely not an Anunnaki.
Forget it!

What a nice story:
"The Anunnaki (Sumerian: "those who came down from the
heavens"; Old testament Hebrew, Anakeim, Nefilim,
Elohim; Egyptian: Neter), an advanced civilization from the tenth planet in our solar system, splashed down in the Persian gulf area around 432,000 years ago, colonized the planet, with the purpose of obtaining large quantities of gold"....HAVE YOU ALL LOST YOUR MINDS?
Well I think we should start talking on how to save this planet from the pollution of your cars or the frauds of your evil banking sytem not this rubbish!
Who then does the First Horseman of the Apocalypse
represent? The seal of the Knights Templar depicted two knights riding a single horse. However, a single horseman riding on a white horse is the logo of the Council on Foreign Relations. This logo appears in the CFR magazine, Foreign Affairs. (882) Prepare for a long and uncertain ride until these reptilians are in charge of your life your Foreign Affairs and especially your Bank account...

Leo Lyon Zagami
A committee to create a Bank for cc settlements (1/8/2007)
Rome: A committee to create a Bank for cc settlements
- Jan 3, 2007

On 3 January in Rome there was a meeting that originated a committee for an international clearing house to deal with local and complementary currencies - namely 'cc'.
The clearing house is named:
Bank for Transcendental Settlements (BTS).

The committee to establish the BTS is formed by:
- Guglielmo Maria Lolli Ghetti;
- Marco Saba;
- Luciano Taurino;
- Giorgio Vitali;
- Leo Young Zagami (a.k.a. Khaled Saifullah Khan)
The names are given in alphabetical order because the
committee act as a round table.

The aim of the institution - that will operate like SWIFT or CHIPS - is to bring together all the issuers of complementary currency in a common environment to
sustain international trade and exchanges.

There is two ways a cc issuer may deal through BTS: as
a partner or as a customer (or both).

Possible partners are filtered-in by the round table and must follow some simple rules:
- the cc they use must not be issued as a debt-backed-currency (i.e. backed by treasury bonds or other future-tax related debts);
- the cc must operate in a sharia-compliant environment
(i.e. loans issued in that cc must not carry any kind
of interest);
- the cc must float in a free market environment against other cc without any fixed-exchange agreement.
- the cc must not work in a currency board regime and
must not be backed by usurary currency reserves
(i.e.: USD, EUR, YEN, etc.)

A further meeting is envisaged for mid-february to charter the BTS and to choose the definitive location where the headquarters will be located.

For any further information, please contact Marco Saba
at:
marcosaba@centrostudimonetari.org
The French Jesuits create the third force in Italian Freemasonry! (1/16/2007)


We expose for the first time this original historical documents regarding the creation of a new alliance in Italian Freeemasonry close to the Jesuits called OPERA ITALIA constituted in Florence on the 8th of December 2006 e.v. In the photo I am meeting with very distinguished and illustrius Brother Mauro Lazzari 33rd degree and illuminati from Livorno on the 22nd of December 2006 e.v. .Brother Mauro strangely enough is openly against such Masonic Alliance supported by the illustrius Sicilian Grand Master Lugi Piazza. I say strangely because Mauro Lazzari is connected with infamous illuminati and P2 Supremo Ezio Giunchiglia who is also staying from time to time in Livorno HQ'S of Naval Intelligence and clandestine weapon operations...
Leo Lyon Zagami
Note: copy and paste the images below and enlarge them in order to read them better
Monsignor Balducci, a Vatican insider, goes public about ETs (1/16/2007)
Monsignor Balducci, a Vatican Insider, Goes Public On TV, Saying Extraterrestrial Life Exists On Earth
Critics say the
Vatican
claims are a hoax designed to spread fear and control over the population.
15 Jan 2007
By Greg Szymanski
Two questions that need answers:
What are the Jesuits really doing at Mount Graham in Arizona?
And why is Monsignor Corrado Balducci, a theologian member of the Vatican Curia (governing body), and an insider close to the Pope, going on Italian national television five times, including recent months, to proclaim that extraterrestrial contact is a real
phenomenon?
A third question the reader should ponder:
Do you believe UFO and alien presence exists on earth or is it a government/Vatican hoax to manipulate and scare the populace into fear and submission?
In a recent article at Illuminati News.com, Leo Zagami, a former 33rd degree freemason and a true insider and a high-member of the infamous Freemasonic P2 Lodge, gave his opinions as a high-level insider:
"I have discussed the fake UFO myth various times on Greg's radio show, The Investigative Journal, and also in several chapters of my Illuminati Confessions , like for example the following about the Jesuits in Arizona that should answer a few of your questions about there real nature of these Demons..."
Zagami went on to say:
Forget the Reptilian myth is been created by the secret services and the Demons on top to control man even further and brainwash him with complete Satanic nonsense. I want to write this article to explain to you and the other young people out there my modest opinion and the opinion of the real illuminati on the subject. There is no UFO'S, Reptilians or Anunnaki Supreme Councils, is all pure and simple rubbish and disinformation created by the Satanist in the intelligence with their programs for Mind Control (MK-ULTRA).
And you should be more aware of it and understand that Reptilians are what we define in the Middle East as HABIS RUH evil Jinn , the Legion of Satan mentioned in the Bible is made of them.
It's true they the Habis Ruhs have their own Societies and their own Kingdoms these entities but they are NOT allowed by God to interfere with us and WE ARE
SUPERIOR TO THEM, this is something you need to know because only the weak in matters of faith (now the majority of the population) or the black magicians willing to work with them are under their full control (of the evil Jinns/HABIS RUHS), but we can still rebel to them until we are free to do it EUZU BILLAHI MINE SHAYTANI RAGIM Is the key to success.
Yes the moment we have been micro chipped by the New World Order and their slaves we will completely fall into the hands of the HABIS RUHS and their High Priest in Jerusalem and the Vatican , that's what the Christians call "the mark of the Beast" the most
dangerous moment in the history of humanity, and this is going to happen soon unfortunately because corrupted man has now been given the technology by their evil master.
The Jesuits represent the High Tech of Demonology and the same can also be said for their
Zionist allies and their Cabala's. But if people get the power of prayers in the Sufi teachings, even the most simple man will be able to stand against their puppet shows.
The puppet show work together for the establishment of the Kingdom of the illuminati Antichrist George W.Bush and Demon Master George H.Bush, the various David
Rockefeller Sr. and the The Mayer Amschel Rothschild family (often referred to simply as The Rothschilds) are two example's of the evil illuminati Bankenstein Monsters and Mobsters behind this demonic conspiracy.
These are definitely not normal people they are Satanist and conspirators against the whole of humanity, but they are not Reptilians or Aliens just criminals! When the people of this planet will finally realize this in 2012 the war will start , and the High Priest of Satan will try to defend their Luciferian positions in the Vatican, and the various places of power especially in Israel were Satanism is growing every day since the end of the II World War thanks to
England and the Vaticans dirty games.
We can't stop all this evil but we can prepare for the moment we will have to rebel against this satanic system, ready to fight the "Reptilians" , ready to fight those man and women who are possessed by the Habis Ruhs , they might be our next door neighbour or anyone in the street but remember they are united against us so we have to be united against them.
They dont believe in God WE INSTEAD BELIEVE IN ONE GOD that will save us all not some Anunnaki fairytale by Zeccharia Sitchin. Gods promise is the law, he is the real one who keeps the promises. In the Quran the most Glorified mentions him self as SADIQUL WAAD which means faithful to his promises. And he promises the ones with good deeds his endless mercy and complete success over the evil ones "The Reptilians".So an extraterrestrial civilization that colonized this planet along time ago is not gonna save your lives when this system is gonna crack down, its crack thanks
to the evil of mankind and nobody else, and
definetely not an Anunnaki.
Forget it!
What a nice story: "The Anunnaki (Sumerian: those who came down from the
heavens; Old testament Hebrew, Anakeim, Nefilim, Elohim; Egyptian: Neter), an advanced civilization from the tenth planet in our solar system, splashed down in the Persian gulf area around 432,000 years ago, colonized the planet, with the purpose of obtaining large quantities of gold"....HAVE YOU ALL LOST YOUR MINDS? Well I think we should start talking on how to save this planet from the pollution of your cars or the frauds of your evil banking system not this rubbish!
Who then does the First Horseman of the Apocalypse represent? The seal of the Knights Templar depicted two knights riding a single horse. However, a single horseman riding on a white horse is the logo of the Council on Foreign Relations. This logo appears in the CFR magazine, Foreign Affairs. (882) Prepare for a long and uncertain ride untill these reptilians are incharge of your life your Foreign Affairs and especially your Bank account...
Regarding the Jesuits manning a space observatory in Arizona, Zagami added
At Mount Graham in Arizona , the Vatican in reality maintains its own UFO observatory , staffed with Jesuits for the purpose of doing black magic and working on very detailed astronomical calculations for their so called alchemical work.
This dark approach to the Royal Art of Alchemy is operated unfortunately by the Jesuits with the use of evil Jinns serving Satan himself the owner of Vatican HQ's. Another important role for the complex astronomical calculations is the possibility of
tracing the coming of a true Messiah and the return of the true spirit of Jesus in the end of times, something they obviously dont want in Rome.
The jinn concept offers a logical approach to looking at UFO's, crypto-zoology, apparitions, magic, demons, monsters and many other mysteries.
Amidst all the far-flung theories presented to account for the presence of alien beings such as:
Intergalactic travel
Travel from the future
Travel from the Inner Earth
Archetypal projections from the Collective
Unconscious.
Very little consideration is given to the concept that some of them simply exist on the earth in a way that isn't generally perceptible to us.
We continue to assume that we can perceive everything that is "real" with our 5 senses despite all the evidence to the contrary. An overzealous belief in a science and philosophy of materialism has probably resulted in an irrational amount of faith in our
physical senses.
Human beings are extremely susceptible to the fabrications of the jinn, who are used in the programs of Mind Control on a massive scale. We believe what they want us to because their impressive materializations and deceptions are tailored to fit
our fantasies and belief systems.
Jinns
The jinn are real entities living on this earth which are normally invisible to us. The name comes from an Arabic word meaning "to hide or conceal". They don't live in bottles or adhere to the fairy tales told about them. They can be deceptive and influential.
They are movers behind the UFO mystery as well as many other mysteries. Every culture shows the imprints of their influence in its religion and mythology.
There are myriads of hidden intelligent beings in creation. I have tended to think of many who are not human, angel or animal, as being jinn. This is useful for aiding comprehension, for getting a handle on this vast area of hidden experience. We live in the Kingdom of Names and Attributes, after all, and require these for learning and Knowing. But this is admittedly overly simplistic. It is only a beginning for the more experienced researcher.
Jinns comprise a vast array of tricksters, fairies, demons and monsters, saints and spacemen who have confounded our understanding for centuries. The materialistic science of the 20th century decided that they no longer exist, despite the huge role they have always played in our wisdoms and mythologies, and despite the large portion of the world that never forgot who they are.
Thas because the New World Order of the Nazi Jesuits and the Zionist conducted a deliberate UFO propaganda with the help of the usual evil Jinns in projects like MK-ULTRA so you could fall into this demonic trap and loose your faith (there are also good Jinns by the
way).
Carl Gustav Jung
Carl Gustav Jung , a great genius of psychology but also a member of the Freemasons and the OTO illuminati (5th degree) said himself that modern humanity had a
dangerously wounded psyche because all the myths had been killed. New ones needed to emerge for humanity to experience wholeness but also for global manipulation.
The jinn have obliged by literally popping into the global consciousness as the embodiments of our sciencefiction fantasies. The flying saucer may be the first global symbol recognized by the entire world but it is probably the most satanic one.
Carl Gustav Jung was not a member of Crowley's OTO at any time but a member of the Swiss OTO founded by illuminati agent Theodor Reuss.
The so called UFO mith is not the way forward for humankind towards a clear understanding of God's hidden methaphysical Kingdom and the real beauty of creation. The devil knows that very well that's why he uses people like Scientology in this evil game
piloted by the Jesuits to deceive you even further. Don't believe in what's coming out of Hollywood because at present such place is in the hands of a bunch of very evil and powerful Jinns who want to Mind Control you in the name of the evil one.
All intelligence agencies in the world are working for such deception on a massive scale (MK-ULTRA) because it is simply in their interest to not make you realize
the truth of God before the Great One comes back to punish the infidels.
Lastly, regarding Monsignor Balducci's claim that extraterrestrial's exist on earth, an excerpt from an article by Richard Boylan, written Jan. 13, had this to say:
Monsignor Corrado Balducci, a theologian member of the Vatican Curia (governing body), and an insider close to the Pope, has gone on Italian national television five times, including recent months, to proclaim that extraterrestrial contact is a real phenomenon.
Balducci provided an analysis of extraterrestrials that he feels is consistent with the
Catholic Church's understanding of theology. Monsignor Balducci emphasizes that extraterrestrial encounters "are NOT demonic, they are NOT due to psychological impairment, they are NOT a case of entity attachment, but these encounters deserve to be studied carefully."
Since Monsignor Balducci is a demonology expert and consultant to the Vatican , and since the Catholic Church has historically demonized many new phenomena that were poorly understood, his stating that the Church does not censure these encounters is all the more remarkable.
Balducci revealed to a visiting American professional that the Vatican is closely following this phenomenon quietly. My informant originally surmised that the Vatican is receiving much information about extraterrestrials and their contacts with humans from its Nunciatures (embassies) in various countries. But subsequent information indicated that the Monsignor has gotten his cases from other sources. Monsignor Balducci is a member of a group which acts as consultants to the Vatican on various matters concerning humans in possible contact with supernatural beings. As such, the matter of extraterrestrial encounters would fall within their purview, and possibly as well the spiritual significance of the emerging general realization of extraterrestrial contact.
Parallel information from National Security Council scientist Dr. Michael Wolf , a member of the NSC's SSG subcommittee for managing the UFO phenomenon, as well as from noted author and Vatican expert Father Malachi Martin, suggests that the Vatican is concerned that it will have a major doctrinal updating situation on its hands when extraterrestrial contact becomes authoritatively announced by world governments over the next several years
Greg Szymanski
Source: www.arcticbeacon.com
The Illuminati, the Jesuit CESNUR and the Communists (1/20/2007)
Internet2: a disguised global censorship project? (1/16/2007)
Library2.0 evangelist
Michael Stephens
seems to be unaware of the evil lurking within the Internet2 project. Its a bit like the "Net Neutrality" or "extreme DRM" issue squared. First you get toll road pricing (to slow down non-commercial/independant sites), then 'they' monitor, block and arrest voices of dissent. Michael, be sure to read some of these
Internet2 censorship
pages.
Both Clinton and Bush liked to spy and prey on their own people (for no reason, well… they are not telling us the real reasons). See also the
Free Media World Index
. Think about a mostly Internet2 world and an investigative reporter like
Gary Webb
. 1984 is now,
Bush's New World Order
is next, unless we the people wake up and educate ourselves about our history and our own potential to be a positive force in the world. Don't be an apathic, non-critical consumer in a crowded, polluted, noisy space, who lives in fear of whatever the government wants you to be afraid of. Dare to be yourself, dare to speakout about problems.
I have witnessed several important videos being removed from Google Video already, and the removal (read: non-approval - since YouTube checks all comments) of my own critical comments on YouTube. This is just the beginning of a long-term struggle to get back some of our media freedom, which has been taken away from us (both in Europe, and even more so in the US) in the last decades, especially since the beginning of the 90's, when the US government started consolidating media streams (sources and presentation) to gain more control of the message (now propaganda). The
few big media companies left in the US
, are all heavily controlled by the government and the big corporations. There has also been a dumbing down of journalism and TV presentors.
If you still believe modern fascism has not infiltrated US politics, religion, finance, science, education to a significant and dangerous degree, see
911.wikicompany.org
The true purpose of a library is enabling and securing the communication of our culture and science throughout many generations and for all social classes.
The most important thing about the Internet is not its potential or average bandwidth speed, but the fact that we can communicate with each other, without too much interference from organizations with more power.
Thats the true revolution, upon which Web2.0 is based. The participation-for-all web is the true vision of the web. The power distribution of Internet2 won't bring that vision nearer, quite the opposite IMO.
Army establishes Psyops branch (1/21/2007)


"Effective 16 October 2006, Psychological Operations
was established as a basic branch of the Army, pursuant to
the authority of Section 3063(a)(13), Title 10, United States
Code."

That is the substance of General Order 30 issued by Secretary of the Army Francis J. Harvey on January 12, 2007. See:

http://www.fas.org/irp/doddir/army/go30.pdf

According to the Department of Defense Dictionary (JP
1-02), psychological operations are defined as "planned
operations to convey selected information and indicators to foreign audiences to influence their emotions, motives,
objective reasoning, and ultimately the behavior of foreign
governments, organizations, groups, and individuals. The purpose of psychological operations is to induce or reinforce
foreign attitudes and behavior favorable to the originator's
objectives. Also called PSYOP."
-------------
"How to Bury A Secret: Turn it into Paperwork" - by
Lynne Duke, The
Washington
Post, January 16, 2007
http://tinyurl.com/35lwa9
Saunière, C.B.C.S. and the Illuminati (1/20/2007)
Recent books such as Lynn Picknett and Clive Prince's
The Templar Revelation (1997) and Guy Patton and Robin
Mackness's Web of Gold (2000) have linked the Abbé
Saunière with certain secret societies, particularly
Masonic groups who boast a connection to the Knights
Templar.

Much of the symbolism that Saunière used in his church
decoration is open to a Masonic interpretation. Gérard
de Sède, for example, argues in his 1988 book
Rennes-le-Château: le dossier, les impostures, les
phantasmes, les hypothèses that the ninth station of
the cross includes symbolism that relates to a Masonic
order known as the Beneficent Knight of the Holy City.

French researcher Jean Robin claims to have seen
evidence of Saunière's Masonic affiliations in the
archives of the Diocese of Carcassone.

Work by French researchers in the last decade has
linked Saunière with two specific secret societies.

Antoine Captier believes that the priest was part of a
non-mainstream Masonic order called the Rectified
Scottish Rite linked to the Jesuits, while
Narbonne-based researcher André Douzet has uncovered
evidence that Saunière attended meetings of the
Martinist Order in Lyons( the illuminati ). The two
claims are not mutually exclusive - indeed, there were
close links between the two organisations.

Both are part of a network of groups that evolved from
the Masonic Strict Templar Observance, which was
created in France and Germany in the middle of the
18th century. This was based on the premise that
Freemasonry had originated from Templars driven
underground at the time of the Order's suppression in
the early 14th century. The Strict Templar Observance
was officially abolished in 1782, but was effectively
replaced by the Rectified Scottish Rite - which also
incorporated elements of the esoteric philosophy known
as Martinism (what the Masons define as the real
illuminati), after its founder, Louis-Claude
Saint-Martin (1743-1804). Ironically, the Martinist
Order was not founded by Saint-Martin himself, but by
one of his later adherents, Gérard Encausse (Papus),
one of the luminaries of the French occult circles
that Saunière was said to have been part of, in the
1880s. Its centre was in Lyons - virtually the occult
capital of France.

A general meeting called the Convent of Gaul was held
in Lyons from 25 November to 10 December 1778 at the
instigation of Willermoz. It was decided to reform the
Auvergne Province of the Strict Observance, the French
Templars taking the name of "Chevaliers Bienfaisants
de la Cité Sainte" or "Knights Beneficent of the Holy
City", commonly referred to as "C.B.C.S.". It was
absorbed into the "Rectified Scottish Rite" as
follows:

1st Degree - Apprentice

2nd Degree - Fellowcraft

3rd Degree - Master

4th Degree - Maître Ecossais/Scottish Master

5th Degree - Ecuyer Novice/Squire Novice

6th Degree - C.B.C.S.

7th Degree - Chevalier-Profès/Professed Knight

8th Degree - Chevalier-Grand Profès/Grand Professed
Knight

After this reformation, Willermoz decided that it
would be right to expand this revision into the bosom
of the Mother branch of the German Strict Observance.
It was with this initiative in mind, that he went to
the Convent of Wilhemsbad in 1782. He found supporters
of his plan in the Princes Ferdinand of Brunswick and
Charles of Hesse, but found stiff opposition on the
part of the Illuminati of Bavaria (founded by Adam
Weishaupt) and met hostility in the character of
Francois de Chefdebien de Saint-Amand, representative
of the Order of the Pilalethes, as well as resistance
from Savalette de Lange. After heated arguments,
Willermoz and his supporters won the day, and
succeeded in having the title of C.B.C.S. adopted by
all members of the Inner Order. A committee was formed
under Willermoz to prepare the high degree rituals and
those of the secret degrees of the Profession. This
work was well advanced when the French Revolution
interrupted Willermoz' task. The "Rectified" temples
of the C.B.C.S. and the temples of the Elus-Cohen
which were still active had to suspend their works,
the brethren being dispersed by the events of the
period. After the Revolution, in 1806, the C.B.C.S.
became active again in France and they soon joined the
Grand Orient with which the Strict Observance had
friendly relations. The Elus-cohen had not
'officially' resumed their Work. Their last Grand
Master, Sebastian de las Casaa, had the archives of
the Order handed over to the Philalethes. In 1806
moreover, Bacon de la Chevalerie, "Deputy Grand Master
of the Northern Hemisphere", sat in this capacity in
the Grand College of Rites of the Grand Orient of
France. He tried to obtain the authorization to
re-organize the Order of Elus-Cohen within the Grand
Orient, but was refused. The Rite of Knights
Beneficent passed into Switzerland when the Directoire
of Burgandy transmitted its powers to the Directoire
of Helvetia. It is from this Swiss Jurisdiction, now
headed by the Grand Priory of Helvetia, that the
C.B.C.S. would be re-activated in France after World
War II. On 5 May 1824, Jean-Baptist Willermoz died in
Lyons.

For the famous occultist A.E. Waite, the Rectified
Scottish Rite was the one Rite he craved the most. He
"had come to see the Régime Ecossais et Rectifié as
maintaining, more than any other rite, the essence in
ritual form of that secret tradition that 'tells us
not alone that the Soul "cometh from afar" and that
the Soul returns whence it came, but it delineates the
Path of Ascent'." It was, for him, truly the secret
tradition in practice.

There are, at present, officially recognized bodies
working the R.E.R. in France, Switzerland, Belgium,
Italy and Spain, although much interest in the Rite
being practiced elsewhere has been duly noted.


The Beneficent Knight of the Holy City was one of the
grades of the Rectified Scottish Rite, and it was
symbolism drawn from this initiation that found its
way into the ninth Station of the Cross in Sauniere's
church.

André Douzet claims to have documentary evidence that
Saunière attended meetings of the Martinist Order in
Lyons in 1899, and also that he rented the house next
door to an important Martinist, Joanny Bricaud, for a
short time.

Moreover, there are connections between the noble
families of Rennes-le-Château and the same network of
secret societies that seem to have attracted Saunière.

The Martinist Order and Rectified Scottish Rite were
closely connected to the Egyptian Rites of
Freemasonry: despite their name, they also derived
from the Strict Templar Observance. One of the
Egyptian Rites, the Rite of Memphis, was founded in
1838 by Jacques-Étienne Marconis de Nègre, a relative
of Marie de Nègre d'Ables, Dame d'Hautpoul de
Blanchefort, whose grave at Rennes-le-Château seems to
be the focus of the mystery.

Another member of the Hautpoul family,
Jean-Marie-Alexandré d'Hautpoul, was a leading figure
in the creation of the Rectified Scottish Rite, while
Armand d'Hautpoul - the nephew of Dame Marie of
Rennes-le-Château - was not only tutor to the Comte de
Chambord (whose claim to the throne was supported by
Saunière, and whose widow gave him money), but is also
known to have been connected with certain alleged
members of the Priory of Sion as named in the Dossiers
secrets.

Another Rectified Scottish Rite Mason, the Marquis de
Chefdebien of Narbonne, created a society called the
Philadelphians in 1780 with the aim of gathering
information about the history and rituals of
Freemasonry. Significantly, Saunière's brother Alfred
- also a priest - was chaplain to the Chefdebien
family in the late 19th century - but was fired for
allegedly stealing documents from their archives.

This poses an interesting question: were the documents
'found' by Saunière not hidden in his church at all,
but given to him by his brother?

Even more intriguing is the fact that the same network
of secret societies has been implicated in the most
recent update on the Priory of Sion story. According
to the independent researches of Patton and Mackness,
and Picknett and Prince, the 'Priory of Sion' is
really a 'cover' used by members of the Rectified
Scottish Rite, Memphis-Misraïm and the Martinist
Order.


Mr X
Tour of Hope (1/16/2007)
"Nothing grows out of space down from air. Everything
grows out of the ground upwards.Our ancient fathers had this knowledge of the natural world and their sign was the pyramid...This kind of knowledge was known to the people of Ancient Egypt. Ancient Egypt built great pyramids and they knew the psycologichal nature and composition of man". Imam W. Deen Muhammad

In observing the pyramid on the dollar bill we see the major geometrical figures: the square, the circle,and the triangle. At the base of the pyramid we find four angles or squares. These four angles or corners symbolicly represent the four basic elements of the Universe: fire,air,water and earth (material). In the ancient mystery systems the candidate was tested by each element during his inititation in order to prove
his worth. The base of the pyramid points in the four
directions,North,East,South and West and we want to
spread our message of hope and true understanding in the four directions of the United States with the TOUR
OF HOPE .

Me and Greg Szymanski want to Tour the USA to bring out the truth about what is really happening out there and stop this never ending Conspiracy, we want to find the real solutions together that can bring hope not only fear to the people out there willing or not to participate to our events. We are two genuine people and what we gonna put together in the next few moths thanks to you will be done in a genuine way, maybe with no special effects but lots of real expertize on all matters concerning the New World Order the coming Nazification of the US and with our will to change things for the better of mankind, we will challenge the present Order and declare ourselves TRUE FREEDOM FIGHTERS!

We dont support any particular religion but we support God with our project and our will to work with him in the end of times like prescribed for all true believers of all Faiths.
Human beings must be placed again on a plane of dignity and the lies must stop from the Top Level of this corrupt Society represented now by the western illuminati but what next?
We know satanism is present in Freemasonry, the Church
or Islam but not reacting will stop our advancement as a race, we need to get aware of things and act towards the
creation of a cure for this worldwide virus of evil.

America has to act now in order to preserve Europe and
the rest of the world from a total disaster of global
proportions, they have to stop serving Jerusalem,Rome
and Saudi Arabia and last but not least Great Britain home of modern Satanism born with A.Crowley and promoter of Vatican driven Zionism.
Light enables us to see and move around in the world with a sense of security. Likewise for true knowledge. It enables us to see the traps and pitfalls of society as well as the positive things that exist in society and in ourselves. Knowledge in the Tour of Hope will enable us to see the great gifts and signs of His precious creation.
Lets do it for real this time, lets change the world and lets ask all Secret Societies to disclose their secrets now for the betterment of humanity.

When George Washington took the oath of office in 1789
he knew that the Jesuits would trasform America with the help of the illuminati in a modern version of Egypt, but this unfortunately gave birth to the rise of the ultimate Pharaoh George W.Bush and his father George H.Bush. These two figures will probably prepare the way for the ultimate wise man and sorcerers to come. Nothing will change in the White House again and this time as President we will have Hillary Clinton notorius witch and wife of CIA Agent and left wing infiltrator Bill Clinton working under the orders of
Vatican High Priest George H.Bush since their time in
Great Britain...what a joke!

So Satanism will continue in the White House dont worry for that my dear friends, but you can learn how to fight it and recognize it in your every day life at the TOUR OF HOPE with Leo Lyon Zagami and Greg Szymanski .
Constitute a 'Committee of US Hope' in your town, the minimum ammount of people required for the formation of a Committee is 6 people. The purpose of the Commitee is to promote the TOUR OF HOPE.

Leo Lyon Zagami
now
Khaled Saifullah Khan
Umberto Bossi, a small Mosque and Keltic masses (1/21/2007)



"I was wondering, how do Muslims manage with four
wives?", Umberto Bossi asked me with a smile.


The "Lega Nord" or "Northern League" is one of Italy's
main political parties. It started as a tiny group of
eccentrics in the 1980's who wanted independence for
the Northern part of Italy ("Padania"), a cause which
nobody had ever spoken of before. Surprisingly, the
group met with a spectacular success, thanks to the
charisma of the party leader Umberto Bossi. The
official political parties, by now very far from the
people, were swept away in a police investigation into
corruption, and the "Lega" became the first party in
many important Italian cities. Although the party has
since lost votes, it is still quite important and is
part of the current government. When it was in
opposition, its main thrust was against Southern
Italians, but the alliance with Berlusconi led it to
change its tune, launching massive campaigns against
immigration from outside Europe, conducted with
violent language and mixing every stereotype on
"Muslim invaders and common criminals from the Third
World".


I was on my way to listen to a speech by Umberto Bossi
in Bologna, together with the "Leghisti" of the small
town of Imola: Francesco, an energetic farmer and
former Communist; Angela, a dynamic and likeable
cleaning woman; and Emilio, a retired farmer who
whispered to me, "I don't understand a thing about
politics."
Francesco introduced me to the others as a Mexican
sympathiser for the Lega. "No, sorry, I sympathise for
the Ottoman Empire only." A moment of silence, then a
laughter of relief: "Ah, you're joking!"

Bossi was a surprise. On television, his image is that
of a noisy demagogue, who shouts slogans. Actually, in
Bologna he spoke impromptu for nearly two hours. His
tone of voice was generally calm, and he tried to make
his audience reason about the tremendous
transformations of our times. The picture he drew was
fascinating: German intrigues, the hidden alliance
between France and the USA against a German-dominated
Europe, the history of air bombings in our century,
Albania as a great military base for the USA to cut
Europe off from Russia, Gorbachev's mistakes and much
more. One had the feeling of discovering the secret
mechanisms of the world.

The audience was mostly made up of people without any
previous interest in politics; they felt that they are
getting back something that the powerful had deprived
them of: the right to understand the world they live
in. This made them feel important - in fact nearly
everybody was wearing his best clothes, as if at a
wedding.





After the speech, Bossi signed autographs for another
hour, talking with each person; and afterwards, at the
dinner, he spoke with dozens more people. Emilio
managed to get no less than three autographs. If Bossi
could only speak directly to everybody, Northern Italy
- what the Lega people call "Padania" - would already
be an independent country.
During the dinner, the big man seated in front of me
started talking about immigration from other
countries, clearly the issue the Lega people feel most
strongly about.

Prostitutes in the streets, Tunisian drug pushers,
nimble-fingered Gypsies - resentment and hatred grow
day by day. "Out of four million of these people, 90%
are criminals," the man told me. I tried to object to
both figures, but this only helped to awaken further
emotions and talk about the need for flamethrowers. I
find it amusing how people immediately forget I am an
immigrant from the Third World myself.

Maria spoke about the pub she owns, where drunken
Tunisians beat up peaceful Senegalese. One
particularly violent Tunisian who was kicked out of
the pub sued Maria for "discrimination." I tried to
explain that getting drunk and beating up other
Muslims is not exactly Islamic behaviour. Of course,
it is a fact that the percentage of criminals among
immigrants is higher than it is among the natives (at
least in Northern Italy) - as long as we take the word
criminal to mean somebody who goes to gaol. Because
rising on the social ladder also means finding an
Algerian who will sell drugs (and risk gaol) in your
place, or finding how to make money out of corrupt
politics rather than by armed robbery. People,
wherever they are from, are also thieves.

Speaking to the "Leghisti", I mentioned the small
mosque in Imola, a former shop rented by some North
African workmen for a high monthly rent. A place which
is also important for preserving community ties and
keeping people out of crime. The mosque receives no
support, either from the municipality or from anyone
else. The Centre-Left town government funds Catholic
events all year around and has received special funds
from the national Government for the Jubilee year,
definitely a religious event.

So, I said to the Lega people: you want to cut down
crime. Very well, then help the mosque. Nobody is
doing so, since the local Muslims are disorganised,
the municipality has other ideas of integration, the
Catholic priests are afraid. So there is no
competition - start a campaign against crime
supporting the mosque and calling on the municipality
to support. Angela finds the idea interesting, but
Francesco is absolutely contrary.

He says he is a Christian. If Muslims want to build
mosques, let them do so where they come from. "I
wonder what they would do to me if I tried to open a
Christian church in Tunisia". Such ideas are
widespread, understandable, but also quite wrong.
Tunisia is, to a certain degree, a Muslim country.
Italy is not a Christian country. It is a pluralist
and capitalist entity. A place where economic,
ideological and human forces are launched against each
other in constant competition - let the fittest
survive! Actually the competition is anything but
fair, however that is at least the basic idea.

This is the model that has made "Padania" rich,
heavily populated, polluted, full of crime and
tremendously ugly. This model implies that the State
should be neutral. An Islamic society is based on
quite different notions, as is Vatican City, where
nobody is asking to build a mosque.

Francesco now starts to speak of Turkish atrocities in
the 16th century. A revealing remark, since these
stories are known only through a series of widely but
rather secretively distributed Catholic publications.
This issue is totally irrelevant. Immigrants in Italy
are not Turks, let alone the Turks of the age of
Mehmet II, who are all dead by now. The Turks were
cruel in a very cruel age: in 1527, the mercenaries of
the Catholic king of Spain sacked the Catholic city of
Rome; and one should not forget the machines for
torturing and maiming people, some of the most
sophisticated creations of Western technology. A
little further to the East, the good Christian king
Vlad, probably the model for Dracula, used to impale
Turks by the thousands along the banks of the Danube.

the good Christian king...

Yes, says Francesco, but there is an Islamic project
to take over the world; "and maybe there is somebody
in the Islamic world who decided to launch this
invasion by immigrants". The first statement is not
completely false. Every human being is born a Muslim,
so the good believer hopes that everybody will
discover his intimate Islamic nature, whether he lives
in New Zealand or in Berlin. The notion of unlimited
expansion is also present in Christianity, where it
goes back to the Biblical idea of forcing the world
into universal peace. But what does this have to do
with today?

From a purely Islamic point of view, the fruits of
migration are bitter. Millions and millions of young
men have lost touch with Islamic life; they engage in
every kind of forbidden activity, and are subjected to
laws and rhythms of life which are not Islamic at all.
Even when they do return home, they bring Western
ideas with them. And the majority is lost forever: in
France, only 5% of Muslims go to the mosque on
Fridays. Any Muslim father is too busy trying to stop
his daughter from going to the disco to think about
converting his non-Muslim neighbour.

The idea of a "great Islamic project" is based on a
Catholic view of religion: people imagine there must
be a Muslim power centre somewhere, like there is the
Vatican or the Governing Body of the Jehovah's
Witnesses. But Islam is totally different. And
besides, there could just as well be a "conspiracy"
behind the "invasion" of the Arabian peninsula by
millions and millions of Christian and Hindu workers
coming from the Philippines and India! In the land
where Muhammad was born, those who believe in Jesus
and Ganesha may soon become a majority.

Francesco at once moves over to speaking about
"terrorism", the great Hollywood fantasy about Islam.
Here too, the important thing is to be realistic. I
doubt there has been one single act of "Islamic
terrorism" in Italy, and very few in any Western
country. The Near East is the scene of many conflicts.
About twenty years ago, some Palestinians, politically
to the Left and often Christian, undertook military
actions in Europe. Some Near Eastern countries have
had their own political opponents killed in Europe. In
France, there was some fallout from the civil war in
Algeria, but what does this have to do with Islam?

"You know, if anybody wants to speak to Bossi, they
can do so" Angela unwisely tells me. "Very well, let's
ask his opinion about supporting the mosques". "Oh,
no, please!" Anyway, I try. The leader of free Padania
is standing, and several people are speaking to him.
One of them is telling him how good his own home made
liquor is, and is trying to give him a bottle of it. A
quick exchange of jokes is going on between Bossi and
his enormous bodyguard. Bossi is telling everybody
that the creature looks big, but is a failure with
women; the giant says that he has every defect in the
world, but not that one. So Bossi replies that a real
man is a man who has had at least five hundred women.

I slip into the discussion, and start talking about
the mosque of Imola. Bossi pulls back his chin,
smiles, twirls a cigar stub in his hand. "Oh yes,
Muslims do have the right to a place to meet" he
answers vaguely, then adds, "I was wondering, how do
Muslims manage with four wives?", shakes my hand and
says goodbye to everybody.

Of course he leaves me wondering how the "Padani"
manage with their five hundred wives.

In recent years, islamophobia has been on the increase
in Italy. And when one has an enemy, one also needs a
symbol with which to fight against it. For many years,
the Lega has been using the ancient Keltic people who
once lived in Northern Italy (and were the ancestors
of the Galatians in Anatolia as well). The Kelts
disappeared two hundred years before the Christian
era, leaving practically no trace beyond a few place
names, but as victims of the Roman Empire, they
provided a useful myth for the Lega in its struggle
against the present day capital of Italy, and the
followers of the group have even improvised "Keltic
marriages."

However, the Kelts disappeared centuries before Islam,
so they are no use against Muslims. For this reason,
the Lega people have suddenly become convinced
Catholics.

Catholic fundamentalism in Italy moves through a
hundred underground channels, little noticed by the
official media. Catholic fundamentalist movements now
inspire a great deal of the far Right in Italy. It is
interesting to notice that the more the far Right
becomes Christian, the more intolerant it becomes.
This is quite logical: Catholicism, ultimately, admits
no other possibility of salvation, and a great deal of
Catholic history has been spent in fighting Islam.




It is not only among self-proclaimed extremists that
these ideas are spreading. Alleanza Cattolica is very
active inside the Centre-Right (opposition) coalition.
For one full year, the official magazine of Alleanza
Cattolica, Cristianità , devoted the cover of every
issue to a celebration of the Crusades.

No political movement has expressed more violent
hostility towards immigrants than the Lega. The press
had much to say about an "anti-Islamic" Mass
celebrated in the open market in Turin, amidst
applause from the local residents.

We are living through truly extraordinary times, which
are frightening for all. The whole world is undergoing
violent changes, which - unlike many changes in the
past - seem only to promise suffering and destruction,
without any hope.

Fantasies from a hundred different ages rush in to
fill this terrifying vacuum. The dinner with Umberto
Bossi, who invented Keltic rituals for his followers,
was held (by chance) in a restaurant located in a
street called Stalingrad Avenue.

Does anybody remember Stalingrad? Just over fifty
years ago, the most terrible battle in the history of
mankind took place there. A battle between two
ideologies, neither of which exists any more. Even the
city where the battle took place has changed its name.
Today, it is only a street in Bologna, where people
hurry to work. And it is curious to think that it is
in Stalingrad Avenue that people are starting to talk
again about the Crusades.

Miguel Martinez




------------------------------------------------------------
This article may be freely reproduced
either in print or on electronic media, on condition
that
nothing is changed, that the source is mentioned - the
web site Kelebek http://www.kelebekler.com -
and that this note too is included

THE PROPERTIES OF MONATOMIC GOLD
By Reg Presley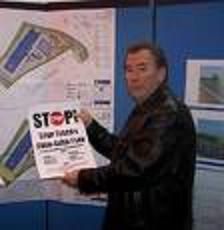 The former Troggs lead singer and now long-time researcher of the mysterious and unknown writes about the background to monatomic gold in his book, Wild Things They Don't Tell Us. This section is reproduced for you by kind permission of Blake Publishing.
For an Adobe PDF Version - Click Here
I must have been a teacher's nightmare when I was at school. When other children were satisfied with the teacher's answer, I was the one who asked, 'Why?' and wasn't always satisfied with the answer I got. This did not stop when I left school – it got worse. Teachers' replies were generally the stock answers that they had received when they were at school. Things change, and I, for one, needed up-to-the-minute, well-thought- out answers.
The problem is that when you leave school the first of your adult problems surfaces, the business of earning a living. That nasty five-letter word that you never really place any importance on at school rears its ugly head - money. Having to earn money puts an immediate brake on real learning, because we're forced into concentrating on learning our job so that we can feed ourselves and get from one end of the week to the other.
That, for most people, is the way it stays for the rest of their lives. Unless of course you become older, with more time on your hands, or you become a millionaire, or both. You have no time to think about the fringe elements of life or to trace them to any decent conclusions. The powers that be probably like it that way no time to question anything. 
It has been said for years that money is the root of all evil, and that's right. If it weren't for money there would be no drug problems. If people were not earning money from selling it, they would not push it. That in turn would free up our police force, because crime connected to drugs would cease. In fact, you would have no new addictions.
It might be a good idea, right now, if those in power made centres all over the country and supplied drugs for free. This would stop pushers immediately, which would prevent young people and even children getting hooked - so your six-year-old need never come into contact with drugs. For those already hooked it's too late. Let's try to save the innocent. Even judges have said this would be a good idea, so why hasn't this implemented? The only conclusion you can draw is that people in high places would cease to make money from it.
If the government really wanted to free up the roads to stop the pollution that traffic causes, they should never have privatised the railways. If everyone in the country paid than the cost of a TV licence the railway could be run for and if the railway was free, more people would use it instead of their cars.
But no, what will happen is one of two things. The government will either do as the continentals have build toll booths, which will cost billions, or they will put petrol up so high that it makes the railways look cheap. Neither of these will stop pollution. It'll just mean the government will be able to thieve more money from us when we travel. And pollution will carry on getting worse.
What happened to the billions of taxpayers' money that was used to drill for the then promised oil bonanza from the North Sea? We didn't see oil prices drop! In fact we've only seen them rise. The price of oil in England is almost the highest in the world. Why? By now you're probably thinking that this is a party political broadcast on behalf of the They Screw You Out Of Everything Party. All I ask is for your patience. It all has relevance to the wider picture.
We humans, for example, have always been told that gold is a precious metal and we never question it. Why? It is not precious. It is in everything. It's even in seawater. Governments use gold to underpin their currency. Why? Startling new evidence is slowly coming to the fore that could stand the world on its head.
In the early 1900s an archaeologist called William Flinders Petrie climbed Mount Horeb in Iraq and discovered what was first thought to be a temple. Now it is believed it was where the large-scale smelting of a particular metal took place - that metal being gold. Also found at this site was a large amount of a strange white powder.
The site was thought to be at least 6-8,000 years old. Now it may be that we haven't heard about this because it doesn't fit in with the consensus of archaeologists on when man could melt certain metals. However, it is more likely to be because of the way it was smelted. Gold melts at 1063°C. But it appears that at Mount Horeb they used heat close to the temperature of the Sun's surface - which is approximately 6,000 degrees C.
To get those kinds of temperatures 8,000 years ago was a feat in itself. But this next piece of information is mind-boggling. They were not content just to melt the gold, they went one step further and almost vapourised it. I'll explain. Today if we want to analyse a metal to find out what it consists of, it is burnt at a temperature close to that of the Sun for a period of 15 to 20 seconds. In that 20 seconds, a chart will tell the scientist exactly what elements the metal consists of. At least, that's what most scientists think.
However, buried in red tape, and only just coming to light, is the work of a Russian scientist, who asked; 'Why burn for only 15 to 20 seconds?' He then set up apparatus to burn for much longer periods. Nothing happened at 20 seconds, 30 seconds, 40 seconds, 50, 60, or 69 but at 70 seconds, the apparatus then registered elements from the palladium group - platinum and other precious metals - all from an ordinary piece of iron.
Although amazing in itself, the really incredible thing is what happens to the metal, especially when gold is melted this way. At a 70-second burn there is suddenly a bright light, like a thousand flash bulbs going off, and all that is left behind in the crucible is a white powder. The gold vanishes. Another amazing thing is that the crucible has very little weight and so does the powder. If you then take the powder out of crucible, the weight returns to the crucible. Now I'm scientist, but that sure sounds like what is known as 'super-conductivity' to me.
So, why did a race of people 8,000 years ago need super conductivity? What did they need the white powder for? If a heavy stone crucible loses its weight with this white powder in it, could you put this powder on large stones and move them to build large structures with ease, perhaps while building pyramids? Pyramids are by their very name 'fire begotten'; derived from the Latin word pyre meaning fire. To find out the answer to this question, it's perhaps better to tell you about the civilisation responsible.
It has always been assumed that the Sumerians were the first civilisation on Earth. However, since the dig at Mount Horeb by Petrie, it appears they were not. Found at the site were thousands of what looked like earthenware rolling-pins with writings around their circumferences. The writing was like no other known to man, and has taken many years to decipher.
The stories they tell are chilling but also exciting. The one thing about finding pottery scrolls is that you have the master dye, unlike books, which could be changed over the years. All that was needed was for them to roll the scroll onto wet clay then decipher what they saw.
The civilisation called itself the Anunnaki. They were as civilised as we are. They had schools, lawyers, books and fashion shows. The scrolls told the story of a whole civilisation, and its way of life. The civilisation spoke of making Cro Magnon man from Neanderthal man. They were not happy with the results, and their leaders argued they should destroy them, which they did by way of a great flood, saving only a few. Those who survived were bred with the Anunnaki women to make Homo Sapiens, or thinking man.
God said, 'let us make man in our image, in our likeness'. Notice a plural is used for God. In the Old Testament Genesis account it states, 'male and female created he them and he called their name Adam'. Older writings use the more complete name Adama which means 'Earthling'. The first of these beings were called Adam and Eve, then known asAtaba and Khawa. It may well be that they were bred by the Anunnaki to be the Earthly Rulers, that they were the beginning of the blood royal, the Holy Grail. Who were these people! If this is correct, no wonder they've never found the missing link.
At this point I suddenly had a thought. Why do human beings have to shield their eyes with their hand to see on a sunny day! No other animal has to squint so why do we! You don't see a horse or a cow squinting do you! A bird which flies high up in the sky where the Sun shines the' brightest doesn't even use its eyelids until it goes to sleep. A polar bear doesn't suffer with snow blindness caused by the reflection of the Sun that shines even brighter with the glare. When a deer or rabbit gets caught in your car headlights, they do not even blink let alone squint. Why!
Because they have adapted to living on Earth. Cro-Magnon man had a large forehead, which shielded his eyes; he would not have had to squint either. Evolution doesn't go backwards does it?
If we were from Earth we would still have a large protruding forehead to protect our eyes. Or our eyes themselves would have adapted by now. We must have come from a planet that was a little further away from its Sun. Are we the descendants of the Anunnaki! In the Old Testament we can read stories of people living until they are 800 or 900 years old. This has been put down to translating errors by those who collated the Bible, with the Church merely saying, they meant to say 80 or 90 years old.
According to the Anunnaki, to rule over their subjects, their leaders needed longevity.
Let's face it, if you get older you usually get wiser. Eight hundred years' worth is a lot of wisdom. To ensure this was the case, the Anunnaki fed their leaders bread and wine. Red wine as we know today, is very good for you; a glass a day can unclog your veins and keep them clear. The bread the Anunnaki fed their leaders was made from a white powder made from the burning of the gold. Eating the bread made from the powdered gold, according to the Anunnaki, made their leaders more intelligent and made them live much longer.
Now the Catholic Church must have known about this, because they still give the bread and wine in their Holy Communion ceremonies. One thing we can all be sure of today, is that there will be no gold powder in their bread. We know that the last person to be fed this bread in a ceremony was the second Pharaoh. Then it stopped. When Moses led the Jews out of Egypt, the Bible would have you believe he went up Mount Sinai and saw the burning bush and God gave him the Ten Commandments. If that were the case, he marched his people about 50 miles out of their way, and they would not have been pleased. It is more likely he went up Mount Horeb, which is en route and the story then fits what happened to him there.
The Ten Commandments were no problem for Moses. Having been brought up by a Pharaoh he would have known the inaugural ceremony of the Pharaohs, in which they had to repeat after the high priest: 'I have not killed. I have not committed adultery.' And so on.
All Moses did was change the first words to Thou shalt, instead of, I Have, and it was all over bar the carving.
The ordinary Israelites would not have been aware of the inaugural words so would not have been any the wiser.
The interesting part of this is the burning bush. When you arc gold for 70 seconds at Sun temperature, it has been found that a pencil standing on its end right next to the flash, scorches but does not fall over. What did Moses witness on top of Mount Horeb? Was it the burning of gold, when he saw the blinding light and spoke to God through the burning bush that didn't actually burn? Did Moses make a mistake and think that the Anunnaki was God or did he know the Anunnaki as his creators so naturally thought of them as his God?
On Moses' return to his people from the Mount, he sees them worshipping a golden calf and, according to the Bible, becomes angry, burns the golden calf to dust and makes them eat it. He then smashes the tablets of stone, throws them in the Ark of the Covenant, and off they go. The Bible makes it sound as though Moses was punishing the Israelites by making them eat the calf.
It could be that he was actually turning them all into leaders. You actually smelt gold - you don't burn it. But it sounds as if that is exactly what he did. The only way of burning gold to a powder is in 70 seconds at the temperature of the Sun's surface, and only then if the gold is very thin. Otherwise you need to maintain that high temperature for 300 seconds.
It is interesting to note that the Bible puts all the emphasis on the Ten Commandments which, as we now know, were easy for Moses to create. Could the Bible be taking our attention away from the importance of the Ark of the Covenant and what it really held within? Remember it took at least four people to lift and eight to carry the Ark of the Covenant. They were told not to touch the sides, only the handles.
Did the Bible conveniently get the spelling wrong? Could it be the Arc of the Covenant? As in electrical arc? Is it the arc that melts the gold, with which they make the bread for higher intelligence? Is this why it's been hidden from us for thousands of years? To get the kind of temperature necessary to almost vaporise gold you would need a capacitor, and that sounds very much what the Ark of the Covenant was.
It is a fact that our brains contain a white substance. Gold is the best conductor of electricity. Our brains receive messages by electronic impulses which travel through this white substance. Scientists also know that something in your brain is super-conducting but as yet they don't know what. If we were all very intelligent, there wouldn't be any workers. We'd all be leaders.
The people responsible for putting a value on gold had to be somebody who knew gold's ultimate potential or capabilities. To the Anunnaki it was more than prized, they needed it for their way of life and probably their very existence. They could not have been from this planet, because they were too advanced for that time. So could it be they arrived from somewhere to find that the inhabitants of planet Earth are Neanderthal - not even intelligent enough to work for them.
Perhaps they then set about upgrading them to Homo Sapiens and, eventually, succeeded.
They would then have needed leaders to keep order, and perhaps they fed these leaders with the white powdered gold. The Homo Sapiens would then have been taught that gold is precious and that it needed to be mined. When the Homo Sapiens had mined it, their leaders could hoard it in vast quantities. Once the process was in motion, it would be able to run by itself. Not, perhaps, forever, but for at least a few thousand years or so. All that would be needed would be to give the Homo Sapiens a helping hand occasionally, and you would have a mining community that takes care of itself, doesn't need paying and doesn't even know who its boss is.
If you are an Anunnaki, and you live for 800 years, you don't have to wait many generations to collect your rewards. Like gathering the honey from the bees, one day the bosses will be coming back to harvest the gold, which is kept in nice convenient little heaps like at Fort Knox, ready for collection. Think about it. If you asked anybody on this planet why we prize such a common metal as gold, they could not tell you. There is no reason; most gold just sits there collecting dust.
The Anunnaki's system would continue to operate unhindered. They gave us a way of life that suited them, not necessarily us, but we knew no different. If we are looking for answers to the thousands of questions this raises, the answers have to lie with the Anunnaki themselves. Who were they? Where did they come from? And, just as important, where did they go?
They certainly existed, and we know this because of the scrolls and their writings. Some of these are in the British Museum, along with vials of the white powder made from the gold, although the latter is not on public display. The remainder are in the Baghdad Museum which the Americans bombed during the Gulf War. By accident? I think not. To hide a secret as big as this, you have to be in complete control of the evidence. Now they are.
According to their scrolls, the Anunnaki must have had a long-term objective when they start talking about changing Neanderthal into Cro-Magnon man, then into Homo Sapiens. This is powerful stuff; this is no ordinary race of people we're talking about. We're talking about manipulating DNA. The idea of anybody knowing about such things at that time is difficult to comprehend. Then, when this race of people are successful, seeding two Homo Sapiens who they name Adam and Eve, through to Abraham, Moses and Jesus this is mind blowing.
It is a strong possibility that the Anunnaki will soon come back for their gold. Can you imagine if the Anunnaki are doing this all round the universe? Upgrading life forms so that they can gather gold for them? Will there soon come a time when we realise that we needed the gold for our own technical evolution, and it'll be too late to save any of it?
The Europeans did the same thing to the native Americans, the native Australians, the Africans, and many others. When will we be paying them back for the gold we took? I think never. Nor will the Anunnaki be paying us back. With so many UFO sightings since the war, the Anunnaki could be here sooner rather than later.
The way all this information came to light really intrigued me. When I first spoke to Laurence Gardner, a genealogist and author of Bloodline Of The Holy Grail, I was amazed to learn that the book was a by-product of his being commissioned by a European prince to trace his family tree.
He began the laborious job of tracing the Prince's ancestors back through the ages until he reached a point where he felt the need to confront the prince with the question, 'Do you know where this is all leading?' The prince asked, 'What do you mean?' Laurence replied, 'Do you realise your family lineage goes back to Jesus?' to which the royal replied, 'Oh yes I knew that, I just wanted to know how it got there.' Laurence replied, 'Well, I'm sure not many people know this.' What the Royal took for granted, we mere mortals knew nothing about. 
When Laurence had finished the work for the Royal he decided to write the book. However he became so intrigued by his findings he could not stop at that, and carried on investigating Jesus' bloodline, and produced his second book, Genesis Of The Grail Kings, which led a trail through from Jesus to Moses, Abraham and Adam and Eve.
An interesting point that this raises is that the Bible states that Jesus' father Joseph was a carpenter. However, this is not what the original text of the Bible states. What was actually said was that Joseph was a Master of the Craft. Anyone who knows a little of modern Freemasonry will know the term 'the craft' and it has nothing to do with wood.
What the Bible was actually telling us (before the Church got hold of it) was that Joseph was just one of a long line of highly trained metallurgists. The only people that could be metallurgists at that time were priests and royalty and you would need to be a metallurgist to be able to convert gold into white powder.
To add more weight to Laurence's work (if that's possible) is the work of the pioneering researcher David Hudson, an American dirt farmer. Now according to David, the difference between dirt farmers and ordinary farmers is that the dirt farmer has to make his own soil from pulverising rock. In 1975 he was doing an analysis of natural products in the area where he was farming. David explains:
'You have to understand that in agriculture, in the state of Arizona we have a problem with sodium soil. This high-sodium soil, which looks like chocolate ice cream on the ground, is just crunchy black. It crunches when you walk on it. Water will not penetrate this soil. Water will not leech the sodium out of the ground. It's called black alkali.'
David was aware that it was possible to leech the sodium from the soil with sulphuric acid. Neighbouring his farm was a copper mine whose waste product was sulphuric acid. He was able to obtain as much as he needed as long as he moved it himself. He eventually administered between 30-60 tons per acre over his land. This penetrated 3 or 4 inches into the ground. When he irrigated, the soil would froth and foam due to the action of the sulphuric acid. What it did was to change black alkali into white alkali, which was water-soluble.
Within two years he was able to grow crops. Evidently it is very important to have enough calcium in the soil in the form of calcium carbonate. Calcium carbonate will act as a buffer for the acid in the soil. If you do not have enough calcium, the acidity in the soil goes down. You get a pH of 4 to 4.5 and it ties up all the trace nutrients, that being the case the cotton plant would come out of the ground and suddenly stop growing. David said, 'It is important when you are putting all these amendments to your soil that you understand what is in your soil, how much iron there is, how much calcium and so on.'
In doing the analysis of these natural products David was coming across a 'material consisting of no one knew quite what, It seemed more abundant in one area so they decided to begin there. Using chemistry he dissolved the material in a solution and it became blood red. Yet when he precipitated this material out chemically by using a reductant of powdered zinc, the material would come out as a black precipitant just like it was supposed to if it were a 'noble' element. With a noble element, if you chemically bring it out of acid, it won't re-dissolve in the acid.
After he precipitated this material out of the black he took the material and dried it. At the time David had no drying furnace so he just took it outside in the warm Arizona sunshine which, he says, was 115 degrees at 5 per cent humidity, so it really dried fast. Then a strange thing happened.
After the material dried, it exploded. But this was no normal explosion. It just went poof! It was neither an explosion, nor an implosion; all the material had gone in a flash as if 50,000 flash bulbs had gone off all at one time. So David took a new pencil and stood it on end next to the material as it was drying. When the material detonated, it burned the pencil about 30 per cent but did not knock the pencil over. Whatever this stuff was, David thought, it was wild.
He discovered if he dried the material away from sunlight, it not explode. He then took some of the powder that had dried away from the sunlight, and using a crucible reductionvessel made of porcelain, he mixed the powdered material with lead and flux, and heated it until the lead melted. When you do this, the metals that are heavier than lead stay in the lead and those that are lighter float out. This is a tried  and-tested way of doing metals analysis.
This material settled to the bottom of the lead just as if it was gold and silver. It seemed to be denser than lead and it was separated from it. Yet when he took this material and put it on a bone ash cupel, the lead soaked into the cupel and left a bead of gold and silver. He then took this bead of gold and silver for analysis to all the commercial laboratories and they said, 'Dave,       there is nothing there but gold and silver'. The strange thing was, Dave could take the bead and hit it with a hammer and shatter it, like glass. There is no known alloy of gold and silver that is not soft. Gold and silver dissolve in each other readily and form a solid solution.
Both are soft elements so any alloy made from them will be soft and ductile. If you hit gold and/or silver with a hammer it will flatten out like a pancake. David told them, 'Something's going on here that we don't understand. Something unusual is happening,' David took the beads of gold and silver back to his laboratory and separated them chemically.
All he had left was a quantity of black stuff. He then took this back to the commercial laboratories and they told him it was iron, silica and aluminium. He told them it couldn't be iron, silica and aluminium. Firstly you can't dissolve it in any acids or any bases once it is totally dry. It doesn't dissolve in fuming sulphuric acid, it doesn't dissolve in sulphuric nitric acid, and it doesn't dissolve in hydrochloric nitric acid. Even gold dissolves in that, yet it won't dissolve this black stuff.
David decided to hire a PhD at Cornell University who considered himself an expert on precious elements. He paid the doctor to go to Arizona to see the problem for himself. He told David he had a machine back at Cornell that could analyse down to parts per billion. He said, 'If you let me take this material back to Cornell I'll tell you exactly what you have, if it's anything above iron we will find it.'
When they arrived back and tested the material he told David, 'You have iron, silica and aluminium.' David asked, 'Can we borrow a chemistry laboratory?' The doctor told him there was one not being used and together they spent the rest of the day there. They were able to remove all of the silica, all of the iron and all of the aluminium. Yet they still had 98 per cent of the sample that was pure nothing.
By now, more than a little frustrated, David said, 'I can hold this in my hand, I can weigh it, I can perform chemistry with it. That has to be something. It is not nothing.' The doctor told David if he would give him US$350,000 dollars as a grant he would get graduate students to look into it. David had already paid him US$22,000, because he said he could analyse anything, and he hadn't. Neither had he offered to pay David back. So David said, 'I don't know what you pay people around here, but I pay minimum wages on the farm and get a whole lot more out of US$350,000 than you can. So I'm going back to do the work myself.'
He went back to Phoenix totally disillusioned with academia. He was neither impressed with the PhDs or the money they charged. He discovered whilst at Cornell that they work students to generate papers, but the papers say nothing. The government however pays them for every paper they write, so they get their money based on the amount of papers they turn out. They all say the same thing: they just reword it and turn out another paper.
David was in no way about to give in, and began asking around the Phoenix area where he found a man who was a spectroscopist who had studied in West Germany at the Institute for Spectroscopy. He had also been a technician for a Lab Test company in Los Angeles, which actually built spectroscopic equipment.
He was also the man who blueprinted the machines, and designed them, constructed them, then took them to the field and made them work. David thought, here is a good man. This is not just a technician. Here is a man who knows how the machine works. Around this time, David had obtained a Soviet book entitled, The Analytical Chemistry of the Platinum Group Elements by Ginzburg, et al. The Soviet Academy of Science published it. David continues:
'In this book, according to the Soviets, you had to do a 300 -second burn on these elements to read them. For those who have never performed spectroscopy, it involves taking a carbon electrode that is cupped at the top. You then put the powder on that electrode; you bring the other electrode down above it, which creates an arc. In about 15 seconds, the carbon at this high temperature burns away, the electrode's gone and your sample's gone.
All normal laboratories in the USA and possibly right around the world are doing this, then giving a full and final result after only a 15 second burn. 'According to the Soviet Academy of Sciences, the boiling temperature of water is to the boiling temperature of iron just as the boiling temperature of iron is to the boiling temperature of these elements. As you know from driving a car, as long as there is water in the motor of your car the temperature of the car engine will never get hotter than the temperature of water.
If you just heated the water on the stove in a pan, you know that the pan never gets hotter than the boiling temperature of water until the water is gone. Once all the water is gone, the temperature skyrockets very fast.
'As long as there is iron there, the temperature of the sample can never get hotter than the boiling temperature of the iron, so you can then heat this stuff. Now, it is hard to fathom how something with as high a temperature as iron could be just like water to these elements, but it is.
'So we had to design and build an excitation chamber where argon gas could be put around this electrode so that no oxygen or air could get into the carbon electrode and we could burn it not for 15 seconds but for 300 seconds. According to the
Soviet Academy of Sciences, this is the length of time we had to burn the sample.
'We set up, we got the Pk blenders, we got the standards, we modified the machine, we did all the analysis for results, we did all the spectral lines on this three-and-a-half-metre instrument. It was a huge machine. It took up the whole garage area. It was about 30 feet long and about 8 or 9 feet high.
'Anyway, when we ran this material, during the first 15 seconds we got iron, silica, and aluminium, little traces of calcium and sodium, maybe a little titanium now and then, and then it went quiet and nothing read. So, at the end of 15 seconds, we were getting nothing. Twenty seconds, 25 seconds, 30 seconds, 35 seconds, 40 seconds - still nothing. Forty-five seconds, 50 seconds, 55 seconds, 60 seconds, 65 seconds, but if you looked in through the coloured glass, sitting there on the carbon electrode was this little ball of white material. There was still something in there.
'At 70 seconds, exactly when the Soviet Academy of Sciences said it would read, palladium began to read. And after the palladium, platinum began to read. After the platinum, rhodium began to read. After rhodium, ruthenium began to read. After the ruthenium, then iridium began to read and after the iridium, osmium began to read.
'Now, if you're like me, I didn't know what these elements were. I had heard of platinum, but what were these other elements? Well, there are six platinum group elements in the periodic table, not just platinum. They didn't find out about them at the same time, so they have been added one at a time.
'They are all elements: ruthenium, rhodium and palladium are light platinum. Well, we came to find out that rhodium was selling for about US$3,000 per ounce. Gold sells for about US$400 an ounce. Iridium sells for about US$800 an ounce. Then you say to yourself "Gee, these are important materials, aren't they?" They are important materials because the best known deposits in the world are now being mined in South Africa.
'In this deposit you have to go half a mile into the ground and mine an 18-inch seam of this stuff. When you bring it out, it contains one-third of one ounce per ton of all the precious elements. We checked our analysis, which we ran for two-and -a-half years, over and over. We checked every spectral line. We checked every potential on interference; we checked every aspect. We wanted exact matches.
'When we were finished, the man was able to do quantitative analysis, and he said "Dave, you have 6 to 8 ounce per ton of palladium, 12 to 13 ounces per ton of platinum, 150 ounces per ton of osmium, 250 ounces per ton of ruthenium, 600 ounces per ton of iridium, and 800 ounces per ton of rhodium, or a total of 2,400 ounces per ton, when the best-known deposit in the world is one-third of one ounce per ton."
This work wasn't an indication that these elements were there. These elements were there and they were there in beacoup amounts. They were saying, "Hey stupid man, pay attention! We are trying to show you something." lf they had been there in little amounts, I probably would have been content with this. But they were there in such huge amounts, I said, "Golly, how can they be there in these quantities and no one knew it?"
'Now, you keep in mind, it wasn't one spectral analysis! It was two-and-a-half years of spectral analysis, running this material every day. And the man actually sent me away when they read because he could not believe it either. He worked on it another two months before he called me up and said, "Dave, you are right". That is how sceptical he was about it. He couldn't apologise to me. He is a German researcher with German pride, so he had his wife call and apologise to me.
'He was so impressed that he went back to Germany to the Institute of Spectroscopy. He was actually written up in the spectroscopic journals as having proven the existence of these elements in natural materials in the south-western United States. They're not the kind of journals that you and I would ever get to read, but I actually saw the journals and he was written up.
They had no idea where this stuff was coming from, how we were producing it, what concentrations we had gone through or anything. They had analysed just this small amount of powder. The crazy thing about it was that all we had done was to remove the silica and send the other stuff in
They were pretty unbelievable numbers. After we had come at this in every way we knew, in order to disprove it, I decided all we had to do was throw money at this problem, because money solves everything, right? So, at 69 seconds, I stopped the burn. I let the machine cool down and I took a pocket knife and dug that little bead out of the top of the electrode. When you shut off the arc, it absorbs down into the carbon and you have to dig down into the carbon to get the little bead of metal.
'So I sent this little bead of metal over to Harwell Laboratories near Oxford in England. They made a precious metal analysis of this bead. I got a report back: "No precious elements detected." Now this was one second before the palladium was supposed to start leaving. Yet, according to neutron activation, which analysed the nucleus itself, there were no precious elements detected. This made absolutely no sense at all. There had to be an explanation here. Either this material had been converted to another element or it was in a form that we didn't understand yet. So I decided I had to get more information on it.
'I went to a PhD analytical chemist, John Sickafoose, a man trained in separating and purifying individual elements out of unknown material. He was trained at Iowa State University and had a PhD in metal separation systems. He's the man that Motorola and Sperry used in the State of Arizona to handle their waste water problems. He has worked with all the rare earths, he has worked with all the man-made elements.
'He has physically separated everything on the periodic table with the exception of four elements. Coincidentally, I went to him to have him separate six elements; four of those were the elements he had never worked on. He said "You know, Mr Hudson, I have heard this story before. All my life and I'm a native Arizonan, too - I heard this story about these precious elements.
I am very impressed with the way you have gone about this, with the systematic way you have approached it. I cannot accept any money because if I accept money from you I have to write you a written report. All I have to sell is my reputation. All I have to sell is my credibility. I'm a certified expert witness in the state of Arizona in metallurgical separation systems."
'He said, "Dave, I will work for you for no charge until I can show you where you are wrong. When I can tell you where you are wrong, I'll give you a written report. Then you will pay me US$60 an hour for the time I spent." This would have come to about US$12,000 to US$15,000 dollars. If this got rid of the curse, if this just got the thing answered once and for all, it would be worth it. Do it, get on with it.
'Well, three years later, he said, "I can tell you it is not any of the other elements on the periodic table. We are educated; we are taught to do the chemical separation of the material and then send it for instrumental confirmation. The example I use is rhodium because it has a unique colour in the chloride solution. It is a cranberry colour, almost like the colour of grape juice. There is no other element that produces the same colour in chloride solution. When my rhodium was separated from all the other elements, it produced that colour of chloride.
The last procedure you do to separate the material out is to neutralise the acid solution, and it precipitates out of solution as a red-brown dioxide. It is heated under a controlled atmosphere to 800 degrees for an hour, and that creates the anhydrous dioxide. Then you hydro-reduce that under a controlled atmosphere to get the element, and then you anneal away the excess hydrogen.
'So, we neutralised the acid solution and precipitated it out as a red-brown dioxide, which is the colour it is supposed to precipitate out at. Then we filtered that out. We heated it under oxygen for an hour in a tube furnace, then we hydro-reduced it to this grey-white powder, exactly the colour rhodium should be as an element. Then we heated it up to 1,400 degrees under argon to anneal away the material, and it turned snow-white. Now this wasn't expected. This just isn't what is supposed to happen.
'What John did was, he said, 'Dave, I'm going to heat it to the anhydrous dioxide. I'm going to cool it down. I'm going to take one third of the sample and put it into a sealed vial.
 I'm going to put the rest of the sample back onto the tube furnace and heat it up under oxygen, cool it back down, purge it with inert gas, and heat it back up under hydrogen to reduce away the oxides.
"'The hydrogen reacts with the oxygen, forming water, and cleans the metal. I'll cool that down to the grey-white powder. I'll cool down that grey-white powder. I'll take half of that and put it into another sealed vial. I'll take the rest of the powder and put it back into the furnace. I'm going to oxidise it, hydro -reduce it and anneal it to the white powder. Then I will put it into a vial and send all three vials to Pacific Spectrochem over in Los Angeles, one of the best spectroscopic firms in the U.S."
'The first analysis came back: the red-brown dioxide was iron oxide. The next material came back: silica and aluminium: no iron present. Just putting hydrogen on the iron oxide had made the iron quit being iron, and now it had become silica and aluminium.
'Now, this was a big sample. We'd just made the iron turn into silica and aluminium. The snow-white annealed sample was analysed as calcium and silica. Where had the aluminium gone? John said, "Dave, my life was so simple before I met you. This makes absolutely no sense at all."
'He said, "What you are working with is going to cause them to rewrite physics books, rewrite chemistry books and come to a completely new understanding." John gave me the bill: it was US$130,000, which I paid. But he said, "Dave, I have separated it physically and I have checked it chemically 50 different ways. You have 4 to 6 ounces per ton of palladium, 12 to 14 ounces per ton of platinum, 150 ounces per ton of osmium, 250 ounces per ton of ruthenium, 600 ounces per ton of iridium, 800 ounces per ton of rhodium."
'These were almost the exact same numbers that the spectroscopist had told me were there. It was such an incredible number that John said, "Dave, I've got to go to the natural place where this stuff comes from and I've got to take my own samples."
'So he went up and actually walked the property and took his own samples, put them in a bag, brought them back to the laboratory, pulverised the entire sample and then started doing the analysis on what is called the master blend sample. This represents the whole geology, and he got the same numbers.
'We worked on this from 1983 until 1989, one PhD chemist, three master chemists, and two technicians working full-time. Using the Soviet Academy of Sciences' and the US Bureau of Standards' weights and measures information as a starting point, we literally learned how to do qualitative and quantitative separations of all these elements.
'We learned how to take commercial standards and make them disappear. We learned how to buy rhodium trichloride, as the metal, from Johnson, Matthey & Engelhardt and we learned how to break all these metal-metal bonding until it was literally a red solution but no rhodium was detectable. And it was nothing but pure rhodium from Johnson, Matthey & Engelhardt.
'We learned how to do it with iridium, we learned how to do it with gold, we learned how to do it with osmium, and we learned how to do it with ruthenium. This is what we found when we actually purchased a machine for high-pressure liquid chromatography.
'For your information, this person named John Sickafoose was the man who actually wrote his PhD thesis at Iowa State University on how to build this instrument back in 1963-64. After he graduated, some of the graduate students there took that technology and developed it, and eventually Dow Chemical came in and bought it.
'Dow went ahead and commercialised it, and now it is the most sophisticated chemical separation instrument that the world has. It's computer-controlled, all high-pressure, and you can do very precise separations with it. Because this is the man who conceptualised and designed it and told them what the limitations would eventually be on it, he was the ideal man to take the technology and perfect it.
'So we were able to use their basic technology and develop a separation system for the rhodium trichloride. We actually separated five different species in the commercial rhodium trichloride. The word "metal" is like the word "army". You can't have a one-man army. The word metal refers to a conglomerate material.
'It has certain properties: electrical conductivity, heat conduction, and all these other aspects. When you dissolve the metals in acid, you get a solution that is clear without solids. You assume it's a free-ion solution, but when you are dealing with noble elements they're still not free ions. It's what is called "cluster chemistry".
'Since the 1950s there has been a whole area of research in colleges on cluster chemistry and catalytic materials. But what happens is that the metal-metal bonds are still retained by the material. So, if you buy rhodium trichloride from Johnson, Matthey & Engelhardt, you are actually getting Rh12Cl36 or Rh15Cl45. You really aren't getting RhCl3. There is a difference between the metal-metal bonding material and the free ions. What you are buying is cluster chemistry; you are not getting free ions. When you put the material in for the instrumentation to analyse, it is actually the metal-metal bonds of the cluster that are analysed. The instrumentation is not really analysing the free ions.
'I heard that General Electric was building fuel cells using rhodium and iridium. So I made contacts with the fuel cell people back in Massachusetts and travelled there to meet with them. They had three attorneys meet with us, and the GE people were also there.
The attorneys were there to protect the GE people because a lot of people say they have technologies and they meet with them; then after the meeting they sue them, claiming that GE stole their technology. Then to defend themselves, GE has to divulge what their technology really is. So CE is very sceptical when you say that you have something new. They bring their high-faluting attorneys to really screen you.
'After about an hour they said, "These guys are for real. You attorneys can leave." That was because they had also had the explosions. They knew that when they buy the commercial rhodium trichloride it analyses very well. But to make it ready to go into their fuel cells they have to do salt effusions on it, where they melt the salt and put the metal in with it to disperse it further. They know that when they do that, the metal doesn't analyse as well any more. So when we told them we had material' that didn't analyse at all, they couldn't conceive how this was possible. They had never seen it, but they said, "We are interested".
'Now the GE are the people who build analytical instrumentation! They said, "Dave, why don't you just make a bunch of rhodium for us and send it to us and we'll mount it in our fuel-cell technology. We'll see if it works in places where only rhodium works. What is the mechanism of conversion of monatomic rhodium to metallic rhodium in these fuel cells? No other metal has ever been found which will perform the catalysis in the hydrogen-evolving technology of the fuel cell, other than rhodium and platinum. And rhodium is unique compared to platinum because rhodium does not poison with carbon monoxide and platinum does.
'They said, "Dave, we'll just run it to see if it's a hydrogen evolving catalyst and, if it is, then we will see if it is carbon monoxide-stable and, if it is, then it's rhodium or it's a rhodium alternative."
'So we worked for about six months and refined that amount of material and we re-refined it and re-refined it. We wanted to be absolutely sure that this was really clean stuff. We didn't want any problems with this. We sent it back to Tony LaConti at GE. GE, who by that time had sold their fuel-cell technology. All the GE fuel-cell people had gone to work for United Technologies, and, since United Technologies already had their in-house people, the GE people were not integrated into the existing teams. So all the GE people were junior people; they weren't senior any more. After a certain period of months they all quit and left United Technologies.
'Well, Jose Giner, who was the head of fuel-cells at United Technologies, also quit and went to set up his own firm, called Giner Incorporated, in Waltham, Massachusetts. Tony and all the GE people went with him. By the time our material got there, they'd set up their own company in Waltham, so we contracted with them to build the fuel cells for us.
'When our material was sent to them, the rhodium, as received, was analysed as not having any rhodium in it. Yet when they mounted it on carbon in their fuel-cell technology and ran the fuel cell for several weeks, it worked and did what only rhodium would do, and it was carbon monoxide-stable. After three weeks, they shut down the fuel cells, took out the electrodes and sent them back to the same place that said there was no rhodium in the original sample.
'Now there was over 8 per cent rhodium in the original sample. What happened was it had begun to nucleate on the carbon! It actually had begun to grow metal-metal bonds! So now there was metallic rhodium showing on the carbon, where before there was no rhodium.
'These GE people said, "Dave if you are the first one to discover this, if you are the first one to explain how to make it in this form, if you are the first one to tell the world that it exists, then you can get a patent on this." I said, "I'm not interested in patenting this." Then they told me that if someone else discovered it and patented it, even though I was using it every day, they could stop me from doing it. I said, "Well, maybe I should patent it."
'So in March 1988, we filed US and worldwide patents on Orbital Rearranged Monatomic Elements. Now that is a mouthful, so, to make it short, we called it ORMEs. You have ORMEs gold, ORMEs palladium, ORMEs iridium, ORMEs ruthenium, ORMEs osmium. While we were doing this patent procedure, the Patent Office said, "Dave, we need more precise data, we need more exact data, we need more information about this conversion to this white powder state."
'One of the problems we had was that when you make this white powder and you bring it out into the atmosphere, it really starts gaining weight. I'm not talking about a little bit of weight, I'm talking about 20 to 30 per cent. Now that normally would be called absorption of atmospheric gases: the air is reacting with it and causing weight gain, but not 20 to 30 per cent.
'Nonetheless, we had to answer the Patent Office. We had to come up with exact data for the Patent Office. So what we did was use this machine for thermogravimetric analysis. This is a machine that has total atmospheric control of the sample. You can oxidise it, hydro-reduce it, and anneal it, while continually weighing the sample under a controlled atmosphere. Everything is all sealed. We were getting short of funding and couldn't afford to buy one, so we leased one from the Bay Area from Varian Corporation. They sent it in to us and we set it up on computer controls.
'We heated the material at 1.2 degrees per minute and cooled it at 2 degrees per minute. What we found was that when you oxidise the material, it weighs 102 per cent; when you hydro-reduce it, it weighs 103 per cent. So far, so good. No problem. But, when it turns snow white, it weighs 56 per cent! Now that's impossible!
When you anneal it and it turns white, it only weighs 56 per cent of the beginning weight! If you put that on a silica test boat and you weigh it, it weighs 56 per cent! If you heat it to the point that it fuses into the glass, it turns black and all the weight returns. So the material hadn't volatilised away. It was still there. It just couldn't be weighed any more.
'That's when everybody said, "This just isn't right; it can't be!" Do you know that we heated it, and cooled it, and heated it and cooled it, and heated it and cooled it under helium or argon? When we tooled it, it would weigh 300 to 400 per cent of its beginning weight; when we heated it, it would actually weigh less than nothing? If it wasn't in the pan, the pan would weigh more than the pan weighs when this stuff is in it! Keep in mind, these are highly trained people running this instrumentation, and they would come in and say, "Take a look at this. This makes no sense at all"
'Now, this machine is so precisely designed and controlled that they have a magnetic material they can put into this that is non-magnetic when it goes into the machine but at 300 degrees it becomes magnetic. It is in fact a strong magnet. Then, after you get up to 900 degrees, it loses its magnetism. You can actually see if the interaction of the magnetism with the magnetic field of the heating element causes any change in weight.
'The heating element is bifilar-wound. This means that it goes round and round the sample; then you reverse it and wind it right back up so all the current runs against itself all the time. So when a wire flows electricity there is a magnetic field that forms around it, but when you run the wire right next to it, going in the other direction, it forms a magnetic field in the other direction. The idea is that the two fields will cancel. This is the kind of wiring that is used in television to cancel all the magnetic fields. The designers of this machine wanted to eliminate the magnetic field aspect here.
'When we put the magnetic material in the sample and ran it in the machine, there was no response at all. There was no change in weight when the material became magnetic or lost its magnetism. Yet when our material was put in there and it turned white, it went to 56 per cent of its beginning weight. If you shut off the machine and let it cool, it was exactly 56 per cent. If you heated it, it would go less than nothing, and if you cooled it, it would go 300 to 400 per cent, but it always went back to a steady 56 per cent.
'We contacted Varian in the Bay Area and said, "Look, this just doesn't make any sense. There's something wrong with this machine; something isn't right. Every time we use the machine it works fine unless we make the pure monatomic material, and when we do, it turns snow-white and doesn't work correctly any more." Varian looked over our results and said, "You know, Mr Hudson, if you were working with the cooling of the material we would say it is super-conducting. But inasmuch as you are heating the material, we don't know what you've got."
'I decided, well, I have had to learn chemistry and I've had to learn physics, and now I've got to learn the physics of super-conductors. So I bought and borrowed a bunch of graduate books on super-conductivity and I began to read about super-conductors.'
'Evidently there are several phenomena which occur. We hooked a voltmeter (used for checking circuitry) up to the white powder expecting the needle to leap across the voltmeter because this was supposed to be perfect conductivity, but nothing happened. Instead of this being a perfect conductor of electricity it's a perfect insulator.
'So we went back to the book for more information, and discovered that super-conductivity by definition will not allow any voltage potential to exist inside the sample. Now to get the electricity off the wire and into the sample takes a voltage potential, likewise to get electricity out of the sample and on to the wire needs a voltage potential.
'Yet by definition a super-conductor does not allow any voltage potential to exist in the sample. So we thought, what good is this? But what you learn is that you must resonance frequency tune the vibration frequency of the electron wave, until the vibrational frequency of the electron wave is perfectly matched with the vibrational frequency wave of the super-conductor.
'Then the electrons will go on with no push at all because they are seeking the path of least resistance and that is in the super-conductor. When you do get them matched up, a strange thing happens when they go onto the super-conductor; the electrons pair up. They don't go on as individual electrons they go on in pairs! They go on as light.
'Now a curious thing happens, an electron has mass and it exists in space-time, you cannot have two electrons in the same space-time, it won't happen. They exist in different places and locations, but when they pair up and become light you can put billions of them in the same space-time.
'So now what happens with a super-conductor, as long as the frequency electron wave matches the frequency of the super -conductor, is that they keep going onto the super-conductor, more and more and more and more, you don't have to take them off, because they are going on as light. And the only way you know they are in there is by checking the size of the Meissner that forms around the super-conductor.
'So what is a Meissner? Well, when electricity flows through a wire it produces a magnetic field around the wire, but with a super-conductor it produces what they call a Meissner. The cool thing about this is that it does not produce a north and south pole. It's a null field. A super-conductor has no resistance, so you could keep putting energy into it, to the point where it has so much Meissner around it that it becomes larger and larger, because of all the electrons and amperage.
'It will then begin to float on the Earth's magnetic field. It will cause the Earth's magnetic field to travel around it; it will not enter into the sample. It will become stuck in the magnetic field it is sitting in. To a point, you can put, as much energy in a super-conductor as you like, before it becomes HCL, which is a critical mass where as it becomes so huge it collapses and becomes normal. You don't want to be around when this happens.
'To get the energy out of a super-conductor you put the wire up to it and resonance frequency tune the vibration frequency of the wire to match the super-conductor and apply a voltage potential and it comes out. The neat thing is you can make a super-conductor that say runs from Tampa to San Francisco and you can resonance frequency tune the energy, put it in the super-conductor here, and it will get a free ride all the way to San Francisco. All these atoms in perfect resonance harmony producing a quantral wave, and the energy gets on this wave' system and has a free ride all the way to San Francisco.'
At this point, while David goes on to talk about the possibility of floating trains, which they already have in Japan but which work by using opposing magnetic fields, I was imagining a huge egg-shaped craft with Dave's super conductive powder sandwiched in-between an outer skin with people inside ready to go to Australia at the speed of light. Because if Earth's gravitational field has no effect on the occupants because of the Meissner, speed would not be a problem. Perhaps even to the Moon and beyond. Travel would become so quick and easy.
 David continued:
'In March 1988 we filed worldwide patents and US on Orbital Rearranged Monatomic Elements, ORMES. Each element had individual patents. You can imagine the patent office when we tried to patent gold, oh great, who are these guys? Then I filed another set of patents on the super-conductive state. Which is a resonance couple system of quantum oscillators, so there had to be a many atom state of ORMES so we had to can it S- ORMES. The super-conducting state.
'You can have a patent on the atom but you also have to have a patent on the systems of atoms. It's like a man being an army, a man can't be an army, a one-man army isn't real, an army is many men. Well a super-conductor is many atoms, you can't have one atom being a super-conductor. So we had to have a patent on ORMES and a patent on S-ORMES.
   'Well I didn't know that the law said that any patent involving super-conductivity has to have the approval of the Department of Defence, because of the strategic interest of the government. I didn't know this, so I just went ahead and filed the patent. Well, the Department of Defence didn't get involved. I only used the word super-conductivity once in the closing paragraph on the summary page of my patent application.
'I said it has horns, it has four hooves, it moos, it gives milk, it has baby calves, but I didn't use the word cow. I talked about the Meissner, its reaction with gravity (the levitation), but I didn't use the word super-conductivity except one time in the closing paragraph. So they never realised it was a super conducting patent.
'By law you have one year's grace, from when you file a US patent, to file a worldwide patent. So I waited until about three weeks before the end of the year, and contacted the patent office and told them I'm going to file a worldwide patent. Evidently, someone at the patent office re-read my patent application again and said, "Oh gosh it's about super-conductivity."
'Off to the Department of Defence it went, back it came and it said, "He cannot file worldwide". Then I went back to them and said, "Wait, by law I have a six month appeal period, I've only got three weeks. So they over-rode the Department of Defence, and let me file worldwide.
'Now needless to say by now my name was mud at the Department of Defence. Next, I get a phone call from this guy out of the blue, who wants to invest in my technology. I said, "How did you hear about this?' he said, "Well, everybody's talking about it"
'Anyhow, he's telling me about things that nobody should know, he's quoting specific references out of my patent, and nobody is supposed to have seen this, except the patent office and the military review board. So I had a private investigator check him out; I said "Find out who he is and where he comes from."
'We found out he flies out of Langley air force base, he gets his money from a Swiss bank account that the military keeps stocked with money and his job is to provide money to companies whose technologies they need for Star Wars. When they took this legislation to the legislator here in the United States, they turned it down. They didn't allow funding money for Star Wars.
     'So what the military does is put money in Swiss bank accounts that nobody knows about, and this investor goes around looking for companies that need support and when he finds them he funnels money into those companies.'
He said to Dave, 'I've got to have this stuff, because the only way you're going to get absolute confirmation that no one will question, is to have it show that it reflects neutrons.' He went on to say, 'I can get you on line for this in a couple of weeks, whereas it will take you three years.' Dave said, 'Then I'll wait three years.'
He said, 'Dave, have you ever taken this to a university and had university funding or government funding or grants of any kind?' Dave said, 'no'. There was just no way they could get involved with him legally. Dave said, 'he came back to me a couple of times and then gave up'. There was no way he could make Dave do anything. He could see he was totally private and there was nothing he could do.
   When you understand that this produces gamma radiation, the last thing you need is the military having this information.
However, before they let Dave go to patent pending in the US, the military had to approve it. They told him, 'You must get this confirmed by a totally independent laboratory, someone who has no affiliation with you, someone with credentials.' So he told them how about Argon National Laboratories. Were they good enough?
'Yes they're a government laboratory,' they said. 'OK, so we'll have it done by them,' Dave said. So they said, 'Here's what we want you to do, we want you to buy pure yellow gold, 999.99 per cent pure gold, and convert it into white powder, and if you can do that, we'll let your material patent application go to patent pending.'
So Dave went to the Argon National Laboratories and met with Roger Popel, Head of Ceramics and Super-conductivity. When Dave told him his whole story, he said, 'we have physicists here at the national labs that have theorised that the very elements you are telling us should, do this. We know this already. We just don't have anybody who can make them into that state. We're making them one atom at a time in the nuclear facility and know they exist in this state, but making them one at a time it's going to take years and years to produce enough to evaluate it as a super-conductor.'
So he was very excited about it. He wrote it all up and submitted to the Argon National Laboratories, and their attorneys turned it down. Because, they said, 'It involves chemistry and it can be done without the government lab's involvement. You can go to a private lab to get this done, and our very purpose for existence was to do things that you couldn't get done at a private lab.'
Dave said, 'Roger, the problem is if you don't make the white powder, how do you know it's gold, because you have no machine that will confirm it's gold?' What I have to have is, 'You take gold and change it into white powder so you know it came from gold.' He said 'I see your point Dave, it is a problem isn't it?' He said, 'I'll tell you what, there are two guys who used to work here, I know them personally, I socialise with them, I go places at the weekend with them, I know them real well. I'll write to them, and tell them I want them to make this white powder for you. I know them well enough that, if they say it came from gold, I will accept it as coming from gold.'
So he sent Dave to Mike McNallon and Steve Daniluck over there at High Tech. They told Dave they would do the work for $20,000. They bought the yellow gold, and using his procedure made the white powder. And they acknowledged they didn't know where this stuff came from, because it doesn't analyse to be gold, it doesn't have the properties of gold, but it came out of gold.
So David provided the affidavit to the patent office, all signed sealed and notarised. Now it goes to the Department of Defence and they say, That's not enough, now we want to know how you take the white powder and change it back to the yellow metal, gold'. Dave said, 'You must understand this is a materials patent not a procedural patent for the white powder, I was patenting the white powder. I showed them how to make the white powder from a known material, I made an apple into apple sauce, now they wanted me to make the apple sauce into an apple.'
David told them, I can do it, but I don't think I want to tell you how to do it.' What it boiled down to was they wanted as much information as possible from him before they gave him the patent. If they got that piece of the puzzle they would know exactly how this phenomenon works. They would get this stuff and put it into lasers and learn how to energise those with OCR and help produce gamma radiation. And that's a weapon you don't want Gadaffi having, or Hussein, or the military. It will go through brick walls and lead; it will kill everybody in the building but not harm the building. It is a very dangerous material, and no one should mess with it.
So in 1993 David Hudson quit pursuing the patent. The attorney said, 'They never can grant a patent to anyone else that will ever apply for yours, because you applied for it and got turned down.' David said that was all he wanted anyway. So after the expenditure of $540,000 he stopped pursuing the patents. So anyone who is searching for his patents and not finding them that's the reason why, all you'll find is 'patent applied for'. David was financially strapped by then, as it was costing a hell of a lot to maintain the patents. He coupled this with the assurance that they could never issue another patent to anyone on his patent, and said, 'Drop it, don't let us pursue it anymore.'
In 1994 his uncle came to him with a book and said, 'This book talks about white powdered gold.' Dave said, 'Oh really I got a white powdered gold and nobody will allow me a patent on it.' His uncle said, 'Dave it's a book on alchemy,' Dave said, 'I'm really not interested in alchemy. I'm a dirt farmer trying to get credibility in physics and chemistry and you bring me a book on alchemy. I'm really not interested in alchemy. Alchemy is when the Church were involved, this is the occult, I'm not interested in that stuff.'
His uncle said, But Dave, it talks about a white powder gold, it even talks about gold glass.' Dave said, 'And they are right, it does look like gold glass, it looks clear, it just looks white to the naked eye. But if you heat it in a vacuum at 1,160 degrees it will fuse to a pure glass, it's very brittle, but it will grind back down to the white powder. But it is glass.' Dave was amazed to learn that it talked about this in the alchemy text. It also talked about it being the main container of the essence of life.
'Well, we once said that when we have the analytical method this stuff could be anywhere,' Dave continued. 'Like a stealth atom it could be in anything and no one would know it. So one of the first things we did was to go to Safeways and buy some cow and pigs brains and take them to the laboratories and put them in fuming sulphuric acid and carbonise them, and then oxidise away the carbon and do a metal sulphate analysis on the residue.
'And we found that over 5 per cent of the dry matter weight in the brain was made up of rhodium and iridium in the high spin state, and nobody knows it. Then we read this text that says it's the container of the essences of life. I thought, gosh is this possible that this is the same white powder that they are talking about? So I began to do medical studies with it. Now I've done physics, chemistry, super-conductivity, quantum mechanics, and now I'm into medicine.
'I went to a doctor and I told him the stories about it, and he began to administer the white powder to a dog. This dog was a golden retriever who had an abscess, valley fever and tick fever. No medicine they had could cure this animal, nothing would work.
They injected 1 milligram, 1 cc in the tumour on his side, 1 cc intravenously and after a week and a half everything has gone away, and the dog's feeling great. One milligram! That's nothing. That's so small you can barely see it. However, after a week it began to grow back. So they began to inject the dog again, but this time they kept it going for about two weeks and it never came back.'
Then, without telling Dave at the time, the doctor began to give it to an HIV patient. The HIV patient was literally so weak he could not eat or speak. He was on his deathbed being fed by IV every two days. The doctor injected 2 milligrams of the powder into his IV After a week and a half, he is getting dressed on his own, he's eating on his own, and he's thrown away the IV lines, and they have to inject directly into his arm. In a month and a half he's on a plane flying back home to Indiana to attend a family wedding and shaking hands with everybody. They don't even know he's HIV positive.
'You do not get spontaneous remission from HIV. With some cancers you may from time to time, but not with HIV. The doctor was very impressed. So impressed he went on to treat a man who had carposious sarcoma, they are cancers that travel all over your body on the skin. This fellow had 30 lesions over his body. So he injected him with 2 milligram a day and in a month and a half the lesions were totally gone. When the lesions were dry you could literally just rub them away. You may get a slight discolouration where they have been, but the lesions just go. That's with just 2 milligrams a day.'
Dave puts special emphasis on the fact that they were using white powder, made of rhodium and iridium and not gold. Because they discovered that was already in the body, they thought that's what they'd start with. 'Doctors have worked on patients with cancers, ALS, MD, MS, pancreatic cancers, and liver cancers. They have done some experimentation with brain cancers. And one of the things they find is, when the dead tissue of the cancer actually begins to turn to healthy tissue, the cancer appears to get larger, and that's the opening up of the cancer. If you have brain turn ours there is a size limitation, you don't necessarily want to use this material so you may want some other way of treating it initially.'
This remarkable material is now being evaluated by the alternative medicine division of the National Institute of Health in New York City and many other places throughout the United States. And data is being developed on the information discovered. So not only are we talking about a new form of patent, we're talking about a room temperature super conductor that super-conducts up to 800 degrees. The implications for many areas of science are immense.
Then to find out that it is a natural constituent of your body and that it literally flows the light of life around your body. People have actually confirmed that there is super conductivity in your body. The US Navy researchers have measured super-conductivity in your body. What they don't know is what is super-conducting, because it's like some stealth atom that they can't identify. And they're right, that's exactly what it is. It's a higher form of matter that they're not aware of.'
While most scientists today wouldn't know what David Hudson is talking about, some must see its possibilities. Through David's work we now have the ability to take the next step towards free energy. The problem I now see is that scientists themselves will not like the idea that a dirt farmer is able to tell them where they went wrong. And will not want to lose face by having to study work that has gone on outside the scientific fraternity. I hope in the near future to use David's material to heal a friend who has MS. The outcome of this I will make public knowledge so that others can try. I do not intend to let his findings slip away into oblivion.
Through the stress of his work on reaching a conclusion with the white powder, plus government trying to close a factory where he was just starting to try and make the material, David suffered a heart attack and has had a triple by-pass. His doctor and his family are advising him to take things easy, so it is going to be difficult for him to continue with his good work. Many people - myself included - have offered to help, and hopefully when he is better he will accept. Surely we can't get this close to the answer to all our dreams only to walk away.

http://www.leozagami.com/confessions/newarticles_61_70.htm
CMRC and the illuminazi (1/30/2007)
As now Im finally out of the illuminati as everybody
knows I want to talk without barriers. It seems to me
that no one was really expecting such a move from me
in the masonic circles. Many know me from my years in
Freemasonry and the illuminati and wondered thinking
is he really doing this or is hr gone completely crazy?
No Im realy doing this and I will expose the Brethern
further in their evil intentions.
And yes I was finally free to stick a finger up to the
so called illuminati and say finally Im a free and
accepted man amongs my equals and not the usual
privileged bastard I used to be, or a supposed Free
and Accepted Mason in reality a puppet of my Grand
Master...
The present state of the Masonic Order and of all
side Orders is a sincere catastrophy, a catastrophy
ruled by incompentent and even worst, dangerous
individuals, involved in Satanic actvities
camouflaged as Egyptian esoterica (the usual Jesuit
followers...).The illuminati discuss amongst themselves
the significance of Gnosticism in reality they are
high level Vatican puppets meeting in these Conferences
at the Canonbury Research Centre in London, like the
last one at the beginning of November 2006. We are also
fascinated to see at this CMRC Conference many well
known esoterica wizards like Colin Wilson ,Tobias
Churthon with all these High level Masons and
prestigious Accademicians like Professor James
Robinson from Clermont Graduate University General
Editor of the Nag Hammmadi library all together for
the KNOWLEDGE OF THE HEART, a question comes to my mind about these illuminati : do they still have a
heart??? We need to focus a bit more on the real
significance of these kind of Conferences promoted by
high level Freemasons and Satanist at the CMRC , and
you might finally understand where and how these
contemporary High Level Freemasons and illuminati
meet up to conspire against the rest of the world.
Professor and Freemason Thierry Zarcone present at
this event on Saturday and Sunday the 4th and 5th of
November even affirmed that the Ottoman Empire,
treated their own form of Ottoman Freemasonry as
another Islamic Sufi Society, and went on saying that
the 'Ancient and Accepted Rite' became the 'Ancient
and Accepted Sufi Path' . But Professor Thierry
Zarcone who also mentioned the Bektashi Sufi Order,
deliberately didnt give the connections between these
renegade Islamic figures of Ottoman Freemasonry
connected to the Vatican, and the Zionist and the
birth of Nazism through infamous Freemasons like Rudolf
von Sebottendorf Rudolf Freiherr von Sebottendorff (or
von Sebottendorf ) .
So lets see if they are ever gonna start revealing the
truth in such illuminazi circles and lets keep an eye
on these western illuminati operating at the Canonbury
Masonic Research Centre.


Leo Lyon Zagami
now
Khaled Saifullah Khan
ARTICLES 61-70
Turn off your mind... (1/21/2007)
: Invoking Choronzon can be so fun...


These are a few insane statements written by satanist
members of the illuminati on Choronzon .And it
actualy shows you the level of insanity of these
people openly dealing with such a dangerous Demon:

"I tend to do it the way Crowley did. Outside the
Magick circle. Sure it has driven me insane at times &
they have locked me away & put me in full restraints
but what a rush & what a ride.. I enjoy dancing with
Choronzon best. He is a wild ass crazy motherfucker
who to the uninitiated mind will drive them to madness
like that Cuthulu guy.. I think they are very
similar.. diffrent names for the same entity really..
I mean Lovecraft was really aware of these things but
he got a bad tummy ache & died.. went a little mad
with all his knowedge.. but not me man.. I am down
with Choronzon.. I love riding that wild insane energy
& if I get called a Troll one more fucking time I am
going to quit this whole Tribe BS. If you don't want
to learn about real chaos Magick then why come to
these boards anyway? 418"

"Just treat him as you would anything dangerous,
powerful and lovely...and you'll see something
amazing. The crazy thing can bring sanity, too, not
just insanity. You just have to approach with a
modicum of respect and love. (And a sense of humour
definitely helps.)

Choronzon has been Transduced and is now free from the
Abyss. The reason that this happened is that Choronzon
was given Love - by myself, and then, many others.

When a demon is loved, a sort of apotheosis occurs and
its power grows, and the entity becomes a god-form.
This happened to Choronzon.

So anyone who's doing the traditional Enochian
aethyr-wander should be aware that they will not find
Choronzon in ZAX, because he (she/it) left for greener
pastures - our minds. He now occupies the space around
the edge of the dimensions we live in, half-in and
half-out, and having a wonderful time playing pranks
and gaining knowledge.

He left his governor Lexarp in charge of the Abyss, so
it is Lexarp you will see if you try to cross. Lexarp
does not have Choronzon's sense of humour. He's very
straightforward, and also strong, and will tear apart
any of the idiots who come looking for a fight, as
would Choronzon when he had the bailiwick of guarding
the moat around the factory and foundry of creation
(which is essentially what the "abyss" is.)

Choronzon's new bailiwick is being an exterminator
of entropy. Those who are the beloved friends of
Choronzon will be able to get extraordinary help in
Effectuation (that's a 21st century word for "magick")
especially Effectuations done to destroy
manifestations of over-control and entropy.

Entropy has been mistaken frequently for a chaotic
state, owing to it tending to be a result of either
too much order OR too much chaos.

Choronzon has pointed out to me that the most
effective life is one in which there is a "meta-Tao",
a state explained by the Choronzonic koan of
"the balance between balance and imbalance". This
state is a Tao seen over time. The Tao is a yin-yang
balance, but if balance is maintained for too long,
the result is entropy.

To see more clearly, imagine a seesaw or a scale with
two plates. If it is perfectly balanced it just sits
there, gathers dust, and decays in Entropy. There
needs to be imbalance alternated with balance for life
to have motion, and thus be able to stay living.
"Moderation in all things, including moderation" is a
quote that refers to this state.

The balance and imbalance between chaos and order is
nested, and complex. Choronzon's new bailiwick (what
he does as a xenodimensional "life" form) is
destroying entropy, and furthering chaos. But
furthering chaos and destroying entropy are sometimes
done in strangely non-chaotic ways.

This is why Choronzon, if befriended, can actually
help you get sane. I cannot count the times I have
been an utter emotional wreck, and called on Choronzon
to help me make sense of things, and give his peculiar
yet beautiful form of Love to me. About four times a
year I consummate with the entity, usually in altered
states or as a finishing to long-term Effectuations.
Choronzon gets an enormous amount of power from this
and intense things seem to always happen the day
following this consummation."


"I just played with Choronzon some more.. invoking him
on Shrooms.. damn that was intense.. Choronzon & me
danced in the moonlight in People's Park.. we screamed
& yelled at each other for awhile, it was cute.. then
some kitty cats showed up & lead me around the park..
Bast enery all around.. then I got mad at Chorozon &
stormed out into the city to do battle with him but he
got scared & ran away.. Choronzon is on my friends
list on MySpace.. she is a teenage rapper from Long
Island.. she is so CUTE! 333 baby & discordia!!! yum."
Hillary Clinton and the lapel pin (1/22/2007)
Title: HILLARY CLINTON WEARS NEW LAPEL PIN THAT
ABSOLUTELY PROVES SHE IS AN ILLUMINIST -- CLINTON'S
FATAL LEADERSHIP SERIES -- PART 6H

Subtitle: Hillary Clinton and some Administration
associates have been wearing a lapel pin that is
clearly an ancient symbol used by the Masters of the
Illuminati. This proves our contention that Hillary
and Bill Clinton are practicing Illuminists . This pin
also proves the New World Order is very, very close.

The New World Order is coming! Are you ready? Once you
understand what this New World Order really is, and
how it is being gradually implemented, you will be
able to see it progressing in your daily news!!


Learn how to protect yourself, your loved ones!

Stand by for insights so startling you will never look
at the news the same way again.


YOU ARE NOW ON

THE CUTTING EDGE

For the past 5 months, we have been reporting that
Bill and Hillary are practicing Illuminist witches,
through our series entitled, "Clinton's Fatal
Leadership". We report many evidences of this
phenomenon, but only after we set the Biblical
foundation in NEWS1215, "Clinton Identifiable In
Biblical Prophecy As One Of The 10 Kings of Daniel 2 &
7, and of Revelation 17". If you have not yet read
this article, we encourage you to do so now. Then, we
encourage you to read the other articles in this
series by clicking on the link on The Cutting Edge
home page entitled, "Clinton's Scandals ". We have
created an outline for this series so you can easily
see the subject matter and click directly to each
article. Below the outline, we have been adding each
new Clinton article to this section, so we encourage
you to keep checking this section regularly.



For the past year, Hillary Clinton has been wearing a
new lapel pin that is distinctive, to say the least.
While other Christian ministries have reported this
pin, none of them has recognized it for the Illuminati
symbol it truly is, largely because no one in those
ministries is fully conversant in the occult. This
symbol, shown in the picture of Hillary above, is NOT
of an eagle in flight who is carrying a round ball of
pearl, as has been reported. This "eagle" is of a far
more insidious type, but before we can see exactly
what type of bird it is, we need to see this lapel pin
a lot more clearly.


"Hillary's Lapel Pin"
"Phoenix Bird"

Please examine this pin in this close-up photo. You
will notice that this bird is not an American Eagle,
because its neck is far too thin and is stretched well
out. In fact, you might even say it is "scrawny".
This bird is the occultic Phoenix Bird , of Ancient
Egyptian legend. Notice the extreme similarities
between the "eagle" in the lapel pin and the picture
of the Phoenix Bird, to the right.

PHOENIX BIRD SHOWN TO BE SYMBOL OF THE FALSE MESSIAH

What, do you say, is an Egyptian Phoenix Bird? The
Phoenix Bird of Ancient Egypt is pure legend, but that
does not keep occultists from believing in its
existence. Let us allow Masonic author, Manly P.
Hall, 33 Degree, tell us about the legendary Phoenix
Bird.

"Among the ancients a fabulous bird called the Phoenix
is described by early writers such as Clement,
Herodotus, and Pliny; in size and shape it resembled
the eagle, but with certain differences. The body of
the Phoenix is one covered with glossy purple feathers
and the plumes in its tail are alternately blue and
red. The head of the bird is light in color, and
about its neck is a circlet of golden plumage. At the
back of its back the Phoenix has a crest of feathers
of brilliant color. Only one of these birds was
supposed to live at a time, with its home in the
distant parts of Arabia, in a nest of frankincense and
myrrh. The Phoenix, it is said, lives for 500 years,
and at its death its body opens and the new born
Phoenix emerges. Because of this symbolism, the
Phoenix is generally regarded as representing
immortality and resurrection." [Manly P. Hall, The
Secret Destiny of America , 1958, p. 176-77; Emphasis
added]

I find it highly interesting that this occultic
legend, the Phoenix Bird, shares several things with
the true story of the birth, life, and ministry of
Jesus Christ. Let us quickly review these common
points:

1) The Phoenix Bird lives in a nest of frankincense.
In Luke 2:11-12, we see that the three Wise Men --
Magi -- brought Jesus myrrh and frankincense. Each of
these substances has a distinct meaning in the
ministry of our Lord and Savior Jesus Christ. The
"frankincense [indicates] Christ's priestly
intercession" for mankind, according to the Defender's
Bible Commentary. Therefore, to say that the Phoenix
Bird lives in a nest containing frankincense portrays
a Messiah type ministry for mankind, and one that
involves spiritual "intercession".

2) The Phoenix Bird also has myrrh in his nest.
"Myrrh [indicates] Christ's coming death" for all
mankind, so people can be Justified before God the
Father on the basis of Jesus' sacrificial death on the
Cross. [Ibid.] Once again, we see that the Phoenix
Bird legend carries another Messianic type ministry, a
false one to be sure.

3) We see that, after his death, the Phoenix Bird
arises to live anew. Thus, the Phoenix portrays a
third Messianic type ministry, in that it arose again.


Therefore, this legend parallels Jesus' true life and
ministry in three critically important areas, in His
spiritual Intercession, His Substitutionary Death for
all mankind, and in His Resurrection.

This is the reason the Masters of the Illuminati
seized upon the Phoenix Bird as one of their symbols
of the coming New World Order of Antichrist. Do not
ever forget that this goal is paramount for the New
World Order. They plan on staging the False Christ,
whom we will know is Antichrist. Thus, the symbol of
the Phoenix Bird perfectly fulfills their plan and can
perfectly serve as the symbol of that Man of
Perdition.

PHOENIX BIRD DEPICTS OCCULTIC TEACHING OF BEING BORN
AGAIN

But, now let us return to the occultic story of the
Phoenix Bird.

"All symbols have their origin in something tangible,
and the Phoenix is one sign of the secret orders of
the ancient world, and of the initiate of those
orders, for it was common to refer to one who had been
accepted into the temples as a man twice-born, or
re-born. Wisdom confers a new life, and those who
become wise are born again ." [Hall, Ibid.; Emphasis
added]

Isn't this amazing? The Phoenix Bird legend now has a
fourth Messianic type connotation; it represents a man
being "born again ". Always remember that most pagan
groups, especially the most sophisticated ones, have
deliberately created the myth that their members are
"born again". Even Roman Catholicism teaches that its
members become born again, usually at Baptism.

PHOENIX BIRD SHOWN TO BE LUCIFER

Let us now hear more about the occult belief in the
Phoenix Bird, from a former witch.

"The Phoenix ... is believed to be a divine bird going
back to Egypt ... This Phoenix destroys itself in
flames and then rises from the ashes. Most occultists
believe that the Phoenix is a symbol of Lucifer who
was cast down in flames and who they think will one
day rise triumphant. This, of course, also relates to
the rising of Hiram Abiff, the Masonic 'christ'." [Dr.
C. Burns, Masonic and Occult Symbols Illustrated , p.
123]

Lest you think this tie-in of the Phoenix Bird to
Lucifer is one occultist's imagination, listen to
Barbara Walker, a radical feminist. She says that the
Egyptians and Phoenicians believed that the Phoenix
Bird was the representation of a god who "rose to
heaven in the form of a morning star, like Lucifer,
after his fire-immolation of death and rebirth ..."
[Walker, Now Is The Dawning ", p. 281]

Another Masonic author, revealed that the Sun God, who
created all other gods, was symbolized by the Phoenix.
[Joseph Fort Newton, The Builders: A Story and Study
of Masonry, The Torch Press, 1914, p. 13-14; also
J.S.M. Ward, The Hung Society or the Society of Heaven
and Earth , The Baskerville, Press, Ltd., 1925, p. 44
and 102]

PHOENIX BIRD WAS ORIGINALLY AMERICA'S SYMBOL ON OUR
GREAT SEAL

Former Illuminist Witch, Doc Marquis, reveals a most
interesting, and little known, fact about our American
Eagle depicted on our Great Seal. He states that,
originally, the American Eagle was not an Eagle, but
the Phoenix Bird! Our Forefathers, who were either
Masons or Rosicrucians, envisioned that the Phoenix
Bird was to be our national symbol, not the America
Eagle! [Secrets of the Illuminati, p. 11; see also the
Satanic book of symbols, Magic Symbols , p. 140-3]

PHOENIX BIRD ONE OF MAJOR SYMBOLS OF THE ILLUMINATI

The Phoenix Bird is one of the foremost symbols of the
Illuminati, according to Doc Marquis. Therefore,
since Hillary Clinton is wearing this symbol, we can
know conclusively that she is an Illuminist. Further,
since this Illuminist lapel pin was worn by two people
very close to President Bill Clinton, we can know for
certain that he is an Illuminist, too. [This lapel pin
was seen being worn by: Donna Shalala, Secretary of
Health and Human Services and Bettie Currie, Clinton's
Personal Secretary, see U.S. News & World Report,
2/9/98].

Finally, this lapel pin was seen being worn by
Conservative Republican Jeanne Kirkpatrick! This fact
demonstrates conclusively that both Democrats and
Republicans, Liberals and Conservatives, are equally
committed to the New World Order! Now you are
deceived no longer and you know the truth of what is
really going on in Washington, D.C. President Clinton
will not get removed from office because that is most
definitely not the plan, as the Republican leadership
is just as committed to the New World Order as is
Clinton. You can read full details in NEWS1248,
"Impeachment Process Is A Tool To Topple Our
Government".





Now, let us examine the occult symbolism behind this
Illuminist lapel pin, shown above. Doc Marquis
confirmed with me during a phone call on January 27,
1999, that the Phoenix Bird is a symbol of the Masters
of the Illuminati. With that in mind, listen to Doc's
occult explanation of this lapel pin.

1) The very fact that this lapel pin features a
Phoenix Bird shows that the pin is Illuminist in
meaning, and that the wearers are Illuminists, as
well. Only Illuminists would wear a Phoenix Bird
lapel pin. And, when they wear it, they are
deliberately sending a message to all fellow
occultists in the world.

2) Since the Phoenix Bird is carrying a ball, we know
that the ball represents our world. Notice that
pagans have used this symbol before, with the Phoenix
Bird having two worlds beneath its wings [taken from
Dr. C. Burns, Masonic and Occult Symbols Illustrated,
p. 122]. This lapel pin has the Phoenix Bird carrying
the entire world in its clinched talons, signifying
that it has captured the world.

3) Since the Phoenix Bird is looking to his left, we
know that he is carrying the world to a new location
despite the fact that the peoples of the world are
opposed to where they are being taken. In occult
symbolism, when a bird is pictured looking to his
right, it means that he is supportive of something and
when he looks to his left, he is looking in
opposition. Since the New World Order will mean death
and destruction to two-thirds of the world's
population, we know that people are going to oppose
its goals, especially those of us who know exactly
what their Plan is. No matter. Even against all this
opposition, the Phoenix Bird [Illuminati] is carrying
the world captive and is taking it to the new
location, the New World Order of Antichrist.

4) The wings spread in active flight demonstrate that
this new location is going to be arrived at quickly,
without much further delay. Thus, Hillary and Bill
and all these women wearing this pin are communicating
to fellow occultists that the coming New World Order
is very close to being achieved.

This lapel pin confirms our contention that Bill and
Hillary are practicing Illuminist Witches . We have
proved it in our previous articles on this subject,
but this lapel pin absolutely, completely proves it.
However, we have recently been sent a picture which
also demonstrate that this is the truth. Dr. Burns
sent us this photo, which had been taken from Texe
Marrs' ministry.

HILLARY CLINTON RECEIVING BLESSING FROM A SHAMAN



This picture is truly worth 1,000 words. Here, we see
Hillary being "blessed" by a Native American shaman,
giving her a traditional American blessing. Native
American spirituality is quite the rage these days, as
you can see for yourself by going into a New Age
bookstore, where you will find so many books touting
their old religion. The reason New Agers and witches
of all stripes are really "into" Native American
spirituality is that the Native Indians practiced an
Earth Mother worship very close to our current New
Age. In fact, Native Americans are held up
continuously as supreme examples of an entire nation
"living close to Nature", in "perfect harmony and
balance". Hillary would have had no trouble allowing
a Native American shaman bless her and pray over her.

The facts seem to be all in. Bill and Hillary Clinton
are just what Doc Marquis said they were, telling me
back in 1992 that they both were practicing Illuminist
Witches, with Hillary outranking Bill in the occult
world. Again, if you have not read our articles on
the Clinton Scandals, we urge you to do so. After
reading these articles, you will understand that our
leaders are truly what the Bible says they will be at
the End of the Age -- powerful, Black Magick witches,
just as Antichrist will be when he arises. Listen:

"... a king of fierce countenance, and understanding
dark sentences, shall stand up. And his power shall be
mighty, but not by his own power: and he shall destroy
wonderfully, and shall prosper, and practice, and
shall destroy the mighty and the holy people. And
through his policy also he shall cause craft to
prosper in his hand;" [Daniel 8:23-25]

The words we have highlighted in red print tell the
story; Antichrist will be a Black Magick practitioner.
He will cause Witchcraft, also known as the craft ,
to prosper in the world. Witchcraft, of the most
Black Magick variety possible, will be performed
regularly at that church on Main and Elm, Anywhere,
USA.

Further, Daniel 2 and 7 and Revelation 17 reveal that
the 10 leaders who conspire to accumulate all the
power of the world to themselves for the express
purpose of handing it over to Antichrist, will be of
the same spiritual nature as he. This means each of
the 10 leaders will be Black Magick practitioners.
Since NAFTA is Nation #1 in the 10-Nation New World
Order Reorganization Plan, and Bill Clinton is its
undisputed leader, he must be expected to be a Black
Magick Witch. We believe we have now proven that
point.

from http://www.cuttingedge.org/news/n1259.cfm
From Marco Saba (1/24/2007)
FROM MARCO SABA

I send you this video which testifies about the secret archives of Gladio, where Italian agent "Stay-Behind" film with his camera part of the hidden archives. An outing operation that I have managed in first person from 1997.
You will notice that the agent has been sent to find information about ALDO MORO, 14 DAYS BEFORE MORO WAS KIDNAPPED.
That is, 2 February 1978. There you see all the documents marked for immediate destruction and signed by MALUSARDI, who at that time was head of the TENTH division with the grade of (Lieutenant of the navy).
These are facts, not words, not the words of someone
probably affected of a pathetic form of andropause.

See you next time,
Marco Saba

P.S. It was just a so called "brother", prince Francesco GIRONDA, who tried to demolish to the end my research, on orders of Assassiga… (F.Cossiga) He was at least more fantasious when he accused me of being "nazimaoist"…

You can publish all if you want. Included the INTEGRAL
document on Aldo MORO, before the analysis carried out from the attorney of Turin:

http://www.centrostudimonetari.org/moro2marzo.jpg
Archivio_superstite_Organizzazione_Gladio_MPEG2.mpg -
Antonino Arconte, 20-gen-2007 http://tinyurl.com/27wx9u
2012 calendar revisted and the Society of Jesus (1/24/2007)
2012 CALENDAR REVISTED AND THE SOCIETY OF JESUS

The 5000 Year Mayan Calendar ends on DEC 22, 2012 AD.
The ancient Mayans claim this calendar was given to
them by the god, QUEZECOATAL, The Feathered Serpent.

This would have been in the year 3012 BC. According to
ancient Egyptian records, The god THOTH left Egypt in
the year 3113 BC and may have reappeared in Meso
America.

These Demonic Spirits had advanced knowledge of our
universe and 2012 AD is probably the DATE when NIBIRU,
the Comet Planet again will pass earth.


NASA has mixed views about The Comet Planet on their
sites. NASA cannot tell us the Truth about the COMET
PLANET and if it will pass in 2012 AD.

THIS WOULD TRIGGER MASS PANIC, CHAOS AND ANARCHY ON A
GLOBAL SCALE.


ARE MOVIES LIKE "DEEP IMPACT" and "ARMAGEDDON"
PREPARING US FOR THIS DOOMSDAY EVENT?

ARE THESE MEGA HIT MOVIES GIVING THE WORLD HOPE THAT
HUMANITY CAN SURVIVE A CATACLYSM (COMET IMPACT) FROM
DEEP SPACE THRU THE TECHNOLOGY OF NASA?

Nostadamus used dark, occult arts to conjure a "Being
of Light" who gave him these visions of the future.
According to The Bible, this spiritual Entity was
Lucifer, Satan.

Why Study The Predictions of The Devil? Because thru
Nostradamus, we get a unique insight into what Satan
knows about Prophecy and how much time is really left?

And what are the Jesuits realy doing in Arizona?


The concept of the return of Jesus in 2012 has a
great impact on our psyche - subliminal triggers. They
are are all messages that activate your DNA to the
harmonic of unconditional love and compassion -
forgiveness - release of pain on all levels - release
of consciousness from the 3D grid and the games of
emotion and time. It is an insert placed in the grid
program as consciousness evolves and the human spirit
prepares to move on.


If you had seen the image above - ten years ago - you
might have felt a spiritual stirring - but now you
view it with different 'eyes' - the windows of the
soul peering into your physical mind - as your DNA
activates.

Eye - Lens - Projection - Physical reality is a
projection - created by a thought consciousness.

If the soul of Jesus deliberately set up this image -
the cloud would have to be pink - as it is the time
all part of something that restores humanity to its
spiritual essence to who we are as sparks of light
having a pysical experience.

We are moving into the energies of the Venus transit -
June 8, 2004 - June 6, 2012 - the frequency of love.

2012 is not a date. It is a designation - a
destination - which activates the evolution of
consciousness for all time.

Other numeric destinations - 11:11 11=2 strand dna -
twin souls reuniting as 1 - Zero Point merge

The year 2012 is indeed a very remarkable date on
God's calendar for many reasons but lets see what the
Jesuits are realy planning in the US for 2012:


JESUIT CONFERENCE BOARD STRATEGIC DISCERNMENT
STRATEGIC DIRECTIONS
FOR
THE UNITED STATES ASSISTANCY
THROUGH 2012
FIRST DRAFT
MARCH 14, 2005



N.B.:

This document is a work-in-progress. It represents the
current best judgment of the Jesuit Conference Board
concerning directions toward which the Society of
Jesus in the United States ought to be moving through
2012. The directions outlined here will require
significant development, refinement and testing before
the document takes final form. The Conference Board
invites Jesuits and apostolic partners to help further
its discernment and the development of this document
by engaging in reflection upon, conversation about and
response to the strategic directions proposed here.
Context and Mission of Strategic Discernment

Jesuits are called to be servants of Christ's mission.
The service of U.S. Jesuits takes place in a context
that is shaped by important demographic, cultural,
social and religious issues in the United States, the
needs of the local and universal Church, and the
human, material and spiritual resources available to
the United States Assistancy.
In this context and in ways that explicitly respond to
this context, U.S. Jesuits serve Christ's mission
through the service of faith that promotes justice,
evangelizes culture and fosters inter-religious
dialogue (GC 34, Decrees 2 – 5). They do so through
existing ministries, creative new ministries and by
attending to their responsibility for the
international mission of the whole Society.
Called to read and respond to the signs of the times,
Jesuits in the United States engage in an ongoing
process of learning, discerning and responding,
employing resources found not only within the Society,
but those of their partners in ministry and of other
organizations of good will, both religious and
secular.
_____________________________
As the Society of Jesus in the United States surveys
its current context and strives to read the signs of
the times and the call of the Spirit as it moves
forward in the service of Christ's mission, a set of
issues emerge that shape the learning, discernment and
response of the Assistancy: In asking the questions
"What are the apostolic needs of the people of God in
this time and this context, and how is the Society of
Jesus in the United States called to respond?" the
Assistancy is challenged to:

1) Develop and employ effective ways of learning about
and assessing the needs of the Church and civil
society;

2) Articulate a projection of the Society of Jesus in
the United States, its resources and personnel through
the next decade;

3) Assess honestly current ministerial commitments and
develop a realistic and specific plan for future
involvement of Jesuits in those ministries;

4) Set priorities for new ministerial directions and
apostolic works based on the needs of the Church and
social realities;

5) Develop means to build and sustain capacity for
effective apostolic collaboration with lay colleagues;


6) Organize governance structures that match our
reality, support cura personalis and strengthen
coordinated national cura apostolica;

7) Foster local communities that are closely aligned
with and support the articulated mission, and that
serve as apostolic vehicles for our ministries;

8) Support sharing of our resources with the Society
throughout the world, especially in the education of
future leaders for developing provinces.

The mission of the Society of Jesus in the United
States is done:
through ministries;
by Jesuits;
in partnership with others;
under governance structures that support and promote
the mission

Engaging the challenges set forth above helps to set
new strategic directions in each of these four areas.


Ministries
Vision for 2012
Ministries in which Jesuits engage are grounded in the
one mission of the Society of Jesus and in criteria
clearly established in recent General Congregations.
Among others, these include education, pastoral
ministries, social ministries, the ministry of the
Spiritual Exercises, and communications. The focus of
these ministries is the service of faith through the
promotion of justice, the evangelization of cultures
and the fostering of inter- religious dialogue in the
context of and in response to social and cultural
realities and the needs of the Church in the United
States. Ministries are distinguished by significant
synergy among them, an expanding cadre of partners,
and a growing visibility and influence in the culture.
In developing this vision for our strategic
discernment, we look especially to Part VII of the
Constitutions; Decree 2 of The Thirty-Fourth General
Congregation; and Guidelines for the Relationship
Between the Superior and the Director of the Work
(1998).


Strategic Directions
By 2012, the Society of Jesus will have taken the
necessary steps to ensure that:

1) There are national criteria for setting priorities
for engagement in ministries, both existing and new.

2) There is a national structure for each apostolic
sector to support common vision and personnel
development in areas such as leadership, governance
and decision-making. (see Partnership)

3) Works are strongly networked and interdependent.

4) There is increasing collaboration with partners,
and there are deliberate efforts to expand the circle
of partners (See Partnership).

5) The Society of Jesus is connected to the ministries
via a variety of forms of relationship which are
clearly articulated and agreed upon.

6) Ministries creatively and strategically communicate
and promote the mission of the Society of Jesus and
its values to the society and culture at large.


Jesuit Life
Vision for 2012
Jesuits live and learn in ways that form and sustain
them for service of the mission of the universal body
of the Society, for which apostolic availability is a
foundation. Their lifestyle gives public witness to a
religious vocation that is fundamentally apostolic and
that continually seeks the greater honor and glory of
God through availability for mission. In developing
this vision, we look especially to The General Examen;
The Formation of Jesuits from the Letters of Fr.
Peter-Hans Kolvenbach, S.J (2003); Fr. Kolvenbach's
Letter on Community Life; Fr. Fred Kammer's Letter on
Community Life; and Decree 4 of the Thirty- Fourth
General Congregation.


Strategic Directions
By 2012, the Society of Jesus will have taken the
necessary steps to ensure that:


1) Vocation promotion is coordinated nationally

2) Jesuit formation is coordinated nationally and in
ways that honor and develop the distinctive vocation
to vowed religious life.

3) Jesuit formation and life include explicit
international dimensions that prepare and sustain
Jesuits in serving international needs.

4) Apostolic community life is guided by national
criteria that are regionally developed and adapted,
locally accountable, and for which provincials assume
co-responsibility.

5) The ongoing formation of Jesuits, that includes
collaborative experiences with lay and other religious
partners, is guided by national criteria that are
regionally developed and adapted, and locally
accountable. (see Partnership)

6) The engagement of aging Jesuits in ministry and the
care for their needs are guided by national criteria
that are regionally developed and adapted, and locally
accountable.


Partnership
Vision for 2012
Jesuits are engaged in a sustainable and intentional
commitment to lay apostolic partnership that
recognizes the distinctiveness of lay and Jesuit
vocations. Jesuits are formed for this partnership and
they are accountable for sustaining and promoting it.
In developing this vision, we look especially to
Decree 33 from the Thirty-First General Congregation;
Decrees 13 and 26 from the Thirty-Fourth General
Congregation; and Fr. General's Omaha address at
Creighton University "Cooperating with Each Other in
Mission."

Strategic Directions
By 2012, the Society of Jesus will have taken the
necessary steps to ensure that:


1) There is a strategy for nationally coordinated
formation for apostolic partners, grounded in the
Spiritual Exercises that has national standards,
specific outcomes and accountability (see Ministries &
Jesuit Life). Recognizing that there is a continuum of
partnering relationships, the strategy:

a. Involves a common commitment to identify and invite
key potential lay partners and Jesuits to participate
in formation opportunities;

b. Is nationally coordinated, regionally developed and
locally implemented;

c. Includes opportunities for formal study, mentoring,
spiritual direction and the Exercises, preparation for
life/ministry transitions, immersion experiences;
catechesis; and attaining qualifications for specific
ministries that are nationally recognized and
transferable;

d. Is especially attentive to leadership and
trusteeship formation;

e. Receives appropriate and consistent funding.


2) The national structures for apostolic sectors
involve Jesuits and partners at all levels. (See
Ministries)


Governance
Vision for 2012
The structures of governance emerge from apostolic
need, and these structures further the mission by
supporting ministries, Jesuit life and partnerships.
Because of this, the vision for governance will be
further determined and articulated as the vision and
strategies for ministries, Jesuit life, and
partnership are developed. We will also look
especially to the Complementary Norms and The
Guidelines for Provincials (2003).

Strategic Directions
By 2012, the Society of Jesus will have taken the
necessary steps to ensure that:

1) No province exists in the form that it existed in
2005; specific criteria for province size and
geographical delineation have been developed and
implemented.

2) Provincials have adopted appropriate structures for
collaboration with one another: to support and direct
the implementation of national strategies; to share
human and other resources to address needs in support
of the mission; and to respond to international
responsibilities.

3) The moderator's role has been strengthened to
support the moderator's leadership of national
strategies implementation and greater
co-responsibility for the mission of the Society among
the members of the Jesuit Conference board.

4) Financial resources are coordinated nationally.

5) Local superiors receive sufficient training and
support for their role, and promote the implementation
of national strategies on the local level.

6) The Jesuit Conference board engages in ongoing
national strategic discernment.
------------------------------------------------------------
So this means the Jesuits are seriously getting ready
for 2012 and you?

Leo Lyon Zagami
now
Khaled Saifullah Khan
Protesters will urge Congress to stand up to Bush (1/26/2007)
Protesters Will Urge Congress to Stand Up to Bush
t r u t h o u t | Press Release , from: United For
Peace and Justice (UFPJ)

Peace march expected to be among largest since war
began.
New York, New York - Americans angered by Bush's
plans to escalate the Iraq war will flood the streets
of Washington on Saturday, January 27, in a massive
national peace march organized by United for Peace and
Justice (UFPJ). Marchers will call on Congress to
listen to the voters, not Bush, by using its power to
end Bush's war and bring the troops home. The last
three national marches organized by UFPJ each
attracted between 300,000 and 500,000 people.

MoveOn.org has called upon its 3.2 million members
to join UFPJ, describing the march as potentially a
"turning point for the war" comparable to how "Martin
Luther King Jr.'s March on Washington in 1963 was a
turning point in the fight for equality and civil
rights." The National Organization for Women (NOW) is
mobilizing its chapters to participate. Local anti-war
groups in cities and towns across the nation are
mobilizing.

On Monday, United for Peace and Justice's web site
received more than 700,000 hits. District Council 37
in NYC, AFSCME's largest district council, and New
York's United Federation of Teachers, the largest
teachers union local in the country, are sending
busloads of their members to Washington. Car caravans
and peace trains are heading to Washington, DC, from
all over the East Coast, Midwest and Southeast. Buses
and vans are coming from more than 30 states and 111
cities, including from as far away as Arkansas,
Florida, Iowa, Wisconsin, and Minnesota.

Judith LeBlanc, UFPJ Co-Chairperson, said, "Bush's
announcement of plans to escalate the war has
backfired. Every day people call or send email to say
they will be marching in Washington with United for
Peace and Justice on January 27th to call for an end
to this war. They are demanding that Congress stand up
to Bush. There is no doubt: This is the right action
at the right time."

Among those slated to speak at the pre-march rally
are Salt Lake City mayor Rocky Anderson, who last year
led an anti-war march of thousands, the largest
protest in Salt Lake City history; Reverend Jesse
Jackson Jr.; Congressman Dennis Kucinich (D-Ohio);
Congresswoman Maxine Waters (D-Calif.); Bob Watada,
father of Lt. Watada, the first military officer to
refuse deployment to Iraq and currently facing
court-martial; and active-duty service people.

On Monday, January 29th, UFPJ is sponsoring a
Grassroots Lobby Day, in which hundreds will press the
case for withdrawal from Iraq directly with their
Congressional representatives and senators. The
weekend's activities will include a Saturday morning
interfaith peace service and organizing workshops on
Sunday.

On Thursday, January 11, United for Peace and
Justice member groups and allies staged more than
1,000 local protests of Bush's escalation of the Iraq
war. UFPJ's March on Washington is the next step in
the anti-war movement's national surge of opposition
to Bush's escalation of the war.
The Vatican submission files (1/26/2007)
The highest member of the Order of the Garter right
now is the GUELPH herself Queen Elizabeth II. Now
remember folks how I have told you all its the
Sovereign Military of Malta (Knights of Malta) who
control everything for their Jesuit masters? They
control The City, Dubai, Switzerland and New York
financial power regions. Remember that King Juan
Carlos of Spain is within the Order of the Garter now
remember hes a very powerful Papal Knight within the
Sovereign Military of Malta. You must remember that
the 78th Grandmaster of the SMOM is Cardinal Andrew
Willoughby Ninian Bertie. Both King Carlos and Queen
Elizabeth II are subordinate to Bertie their
Grandmaster. Remember how the Jesuits took power away
from the Monarchs throughout many years since their
creation in 1534. Remember one of the oldest methods
used was the confession alone haha. Its not rocket
science and I'm just glad people can finally see a
little further these days thanks to our upcoming Tour
of Hope and other initiatives to spread the
truth.There is a battle between good and evil going on
for Earth at this moment my dear friends. As Henry
Kissinger blatantly stated, "Yes, many people will die
when the New World Order is established,
but it will be a much better world for those who
survive".
(Note: Better world for whom...the Wealthy Elite?)
Note: Henry Kissinger is a war criminal that the
U.S.A. seems to protect and a member of the infamous
Monte Carlo lodge now working for the Pope...


THE SECRET COVENANT


An illusion it will be, so large, so vast it will
escape their
perception.

Those who will see it will be thought of as insane.

We will create separate fronts to prevent them from
seeing the
connection between us.

We will behave as if we are not connected to keep the
illusion alive.

Our goal will be accomplished one drop at a time so as
to never bring
suspicion upon ourselves.

This will also prevent them from seeing the changes as
they occur.

We will always stand above the relative field of their
experience
for we know the secrets of the absolute.

We will work together always and will remain bound by
blood and
secrecy.

Death will come to he who speaks.

We will keep their lifespan short and their minds weak
while
pretending to do the opposite.

We will use our knowledge of science and technology in
subtle
ways so they will never see what is happening.

We will use soft metals, aging accelerators and
sedatives in
food and water, also in the air.

They will be blanketed by poisons everywhere they
turn.

The soft metals will cause them to lose their minds.

We will promise to find a cure from our many fronts,
yet we will
feed them more poison.

The poisons will be absorbed trough their skin and
mouths,
they will destroy their minds and reproductive
systems.

From all this, their children will be born dead, and
we
will conceal this information.

The poisons will be hidden in everything that
surrounds them,
in what they drink, eat, breathe and wear.

We must be ingenious in dispensing the poisons for
they
can see far.

We will teach them that the poisons are good, with fun
images
and musical tones.

Those they look up to will help.

We will enlist them to push our poisons.

They will see our products being used in film and will
grow
accustomed to them and will never know their true
effect.

When they give birth we will inject poisons into the
blood
of their children and convince them its for their
help.

We will start early on, when their minds are young, we
will
target their children with what children love most,
sweet things.

When their teeth decay we will fill them with metals
that will kill their mind and steal their future.

When their ability to learn has been affected, we will
create
medicine that will make them sicker and cause other
diseases
for which we will create yet more medicine.

We will render them docile and weak before us by our
power.

They will grow depressed, slow and obese, and when
they
come to us for help, we will give them more poison.

We will focus their attention toward money and
material goods
so they many never connect with their inner self.

We will distract them with fornication, external
pleasures and
games so they may never be one with the oneness of it
all.

Their minds will belong to us and they will do as we
say.

If they refuse we shall find ways to implement
mind-altering
technology into their lives.

We will use fear as our weapon.

We will establish their governments and establish
opposites within.

We will own both sides.

We will always hide our objective but carry out our
plan.

They will perform the labor for us and we shall
prosper
from their toil.

Our families will never mix with theirs. Our blood
must be pure
always, for it is the way.

We will make them kill each other when it suits us.

We will keep them separated from the oneness by dogma
and religion.

We will control all aspects of their lives and tell
them what
to think and how.

We will guide them kindly and gently letting them
think they
are guiding themselves.

We will foment animosity between them through our
factions.

When a light shall shine among them, we shall
extinguish it by ridicule,
or death, whichever suits us best.

We will make them rip each other's hearts apart and
kill their own children.

We will accomplish this by using hate as our ally,
anger as our friend.

The hate will blind them totally, and never shall they
see that from
their conflicts we emerge as their rulers.

They will be busy killing each other.

They will bathe in their own blood and kill their
neighbors for as long
as we see fit.

We will benefit greatly from this, for they will not
see us, for they
cannot see us.

We will continue to prosper from their wars and their
deaths.

We shall repeat this over and over until our ultimate
goal is
accomplished.

We will continue to make them live in fear and anger
though images and sounds.

We will use all the tools we have to accomplish this.

The tools will be provided by their labor.

We will make them hate themselves and their neighbors.

We will always hide the divine truth from them, that
we are all one.
This they must never know!

They must never know that color is an illusion, they
must always
think they are not equal.

Drop by drop, drop by drop we will advance our goal.

We will take over their land, resources and wealth to
exercise total
control over them.

We will deceive them into accepting laws that will
steal the little
freedom they will have.

We will establish a money system that will imprison
them forever,
keeping them and their children in debt.

When they shall band together, we shall accuse them of
crimes and
present a different story to the world for we shall
own all the media.

We will use our media to control the flow of
information and their
sentiment in our favor.

When they shall rise up against us we will crush them
like insects, for
they are less than that.

They will be helpless to do anything for they will
have no weapons.

We will recruit some of their own to carry out our
plans, we will
promise them eternal life, but eternal life they will
never have
for they are not of us.

The recruits will be called "initiates" and will be
indoctrinated
to believe false rites of passage to higher realms.

Members of these groups will think they are one with
us never
knowing the truth.

They must never learn this truth for they will turn
against us.

For their work they will be rewarded with earthly
things and
great titles, but never will they become immortal and
join us,
never will they receive the light and travel the
stars.

They will never reach the higher realms, for the
killing of
their own kind will prevent passage to the realm of
enlightenment.

This they will never know.

The truth will be hidden in their face, so close they
will not
be able to focus on it until its too late.

Oh yes, so grand the illusion of freedom will be, that
they will
never know they are our slaves.

When all is in place, the reality we will have created
for them
will own them.

This reality will be their prison.

They will live in self-delusion.

When our goal is accomplished a new era of domination
will begin.

Their minds will be bound by their beliefs, the
beliefs we have
established from time immemorial.

But if they ever find out they are our equal, we shall
perish then.
THIS THEY MUST NEVER KNOW.

If they ever find out that together they can vanquish
us,
they will take action.

They must never, ever find out what we have done, for
if they do,
we shall have no place to run, for it will be easy to
see who we
are once the veil has fallen.

Our actions will have revealed who we are and they
will hunt us down
and no person shall give us shelter.

This is the secret covenant by which we shall live the
rest of our
present and future lives, for this reality will
transcend many
generations and life spans.

This covenant is sealed by blood, our blood. We, the
ones who from
heaven to earth came.

This covenant must NEVER, EVER be known to exist. It
must NEVER, EVER
be written or spoken of for if it is, the
consciousness it will spawn
will release the fury of the PRIME CREATOR upon us and
we shall be
cast to the depths from whence we came and remain
there until the
end time of infinity itself.


Author: Unknown




Leo Lyon Zagami
A Warning to All Freemasons part 2 (1/24/2007)


November 6th, 2006 (updated on January 12th, 2007 with
a book review from the Catholic Family Weekly)

"The ignorance of any lodge dupes aside - who lend
their good name (if they have one) to the entire
spectrum of Freemasonry - it is incontestable that the
lodge retains its Inner Squalor for the privileged
elites. Aleister Crowley and his OTO Beast Cult is
simply a crystallizing of that kabbalistic sanctum of
blood and depravity. If the 'bad name' of the
'Wickedest Man in the World' negates their 'good name'
by the connection, they cannot solve the problem by
denying the connection."

- Craig Heimbichner Blood on the Altar



http://www.amazon.com/Blood-Altar-History- Dangerous-Society/dp/0970378432


In view of the imminent further court proceedings led
against the gaiaguys, by the OTO in both the
Australian Capital Territory's Magistrates Court (see
end page) and in the State of Victoria (under
Religious Vilification laws) it is appropriate to
raise the profile of Craig Heimbichner's incisive
exposé of the Ordo Templi Orientis, Blood on the Altar
- The Secret history of the World's Most Dangerous
Secret Society. This book further demonstrates the
all-important connection between the Ordo Templi
Orientis and the extensive Freemasonic brotherhood
which fraternally supports its inhumane acts.
Heimbichner provides the research of how the
fraternities are tightly bound together effectively
protecting and facilitating the bloody OTO agenda.
Meanwhile here in Australia we provide, on our web
site, a very clear documented personal example of how
this is being activated in relation to the ongoing,
police protected pedophile/satanic ritual abuse
network operating in our Australian state of Victoria.
(Despite official EOCV recognition that Freemason
membership would constitute a conflict of interest in
any public servant dealing with this case no
individual has responded to our written requests to
declare any Freemason or similar membership.)

There is much more to share from this ground-breaking
book but for now we concentrate on some parts which we
hope will finally speak to all "ordinary" Freemasons
who continue to prop up this murderous and evil sect
whether knowingly or unknowingly. And remember that
while we are dogged by legal actions (including
imminent bankruptcy) the real victims are children and
other sacrifice and torture victims and snuff movie
victims of this sadistic cult and its associates,
which continues to enjoy legal, not-for-profit status
in this country despite all the evidence of their
totally anti-social agenda brought before the
responsible officials. Realising the obvious
government protection of this world control-seeking
blood-thirsty sect, (and the protection and influence
it also enjoys in the United States) it doesn't take
much to work out how this state of affairs influences
the direction of the whole country. And so it is not
only Freemasons who provide their support to the
continued influence of this elite group. It is all who
can see, from our exposé, the transparent support and
protection our government gives the OTO, and do
nothing about it.



Excerpt from p.6 – 7, Blood on the Altar

The organization to which I am referring is known by
many names, in Latin it is called the Ordo Templi
Orientis; in German, the Orientalischer Templer-Orden
and in English, the "Order of Oriental Templars." But
its most widely recognized appellation is simply the
"OTO."

The OTO currently has lodges and "power zones" across
the world, including Israel, Russia and South America,
and still claims to be the "graduate school" for the
old prototypical fraternal order and "service club"
known as the Freemasons. Many Freemasons would dispute
this claim, but we will see that such protests reflect
either ignorance or an attempt at deception of the
"Cowans" (outsiders), including deception of
lower-level dupes within their own system of lodges.
The OTO is a traditional "fringe Masonic" or
"irregular" Order, a special group structure which
exists in a fraternal relationship with top members of
Grand Lodge "regular" Freemasonry, minus official
sanction, enabling convenient public disavowals and
denial by the Grand Lodge when incriminating
activities of these "irregular" lodges occasionally
reach public awareness. In the case of the "Propaganda
Due" or "P2" scandal in Italy in 1981, which involved
blackmail, murder, the Government of Italy and the
Vatican Bank, the P2 lodge was hastily dubbed
"irregular" by Freemasonry, although the $26.4 million
dollars involved in the criminal enterprise were
certainly regular enough. 3

3. For the story of the P2 Lodge, cf. Stephen Knight,
The Brotherhood: The Secret World of The Freemasons.



Excerpt from p. 10 - 11, Blood on the Altar

Initiates

Publicly professing to worship a vague being called
the "Great Architect Of The Universe" (G.A.O.T.U.),
the "Blue Lodge" initiates Freemasons through a
three-degree ritual system, while other rites, such as
the York and Scottish, take an aspiring Mason up
through higher degrees, some of which increasingly
drop hints regarding the esteem in which a true
initiate should hold both occultism and Lucifer, the
philosopher's "Light Bearer."

Masons recognize each other by code phrases ("Are you
on the level?") and by secret handshakes and gestures;
in Western culture they form the original
"good-old-boy" system which still rescues members and
smashes opponents, originally by murder but today more
often by career termination, financial and social
ostracism, judicial corruption and scandalous set-ups.
Like Al Capone with his Chicago soup kitchens, the
Masons cover themselves with many charitable
activities, usually performed by one of the "Porch
Brethren" (useful idiot). The Freemasons are the
prototype of the service clubs that followed Masonry,
such as the Rotary. The "Bar Association," the U.S.
court and police systems, the Federal government, and
military and space program are heavily infiltrated
with Freemasons. The Supreme Court and Congress have
had key members drawn from the powerful high degree
Scottish Rite; several U.S. Presidents have been
members of the Lodge, while others have been
functioning front men for their power network.

The average "Knife and Fork" Freemason is a pitiable
dupe. He gullibly trades his good name to the lodge as
a member, in exchange for a mess of pottage in the
form of a greased career track. This ignorance can
even apply to upper degrees, which do not
automatically guarantee that an individual is among
the knowledgeable inner circle. Yet no one can
progress through the higher degrees with one eye open
and not notice that an occult or esoteric level is
being promoted. But where is it?

Enter the OTO

The OTO does not merely hint of occultism, but plunges
headlong into the very subjects the high degree Masons
are told are reserved to the core of initiation. And
at the core of these secrets is the embrace of
contradiction, of the "elixir of life, " and of the
power of blood. Readers can judge for themselves how
much of this gnosis is horrifying or simply sickening,
the dark doings of the depraved. Readers will risk an
encounter with material which scalds innocence and do
so at your own peril. …



Excerpt from p. 67, Blood on the Altar

So how do we respond to the Freemasons with their
posters of George Washington in a lodge apron? Can we
really link George Washington to the likes of Aleister
Crowley? But the question is nonsense. The succinct
reply is this: that some of the Founding Fathers,
caught up in a little-understood and fairly new fad
(Freemasonry had only pushed itself into view in
1717), became Freemasons. But these Masons were
typically not highly initiated (Washington only
reached the third degree). Many were still undoubtedly
abiding in the "outer portico of the Temple." Ben
Franklin seems to be the only one who enjoyed
wallowing in the Inner Squalor.

The ignorance of any lodge dupes aside--who lend their
good name (if they have one) to the entire spectrum of
Freemasonry-it is incontestable that the lodge retains
its Inner Squalor for the privileged elites. Aleister
Crowley and his OTO Beast Cult is simply a
crystallizing of that kabbalistic sanctum of blood and
depravity. If the "bad name" of the "Wickedest Man in
the World" negates their "good name" by the
connection, they cannot solve the problem by denying
the connection. They must admit the facts and decide
if the facts disturb them or not. Ironically, they
have an excellent example to follow: George
Washington. If they wish to take his lead, they
should, like him, quit the Lodge. In the case of most
Freemasons, however, I will wager that their lodge
enhanced career track washes aside these concerns.



Excerpt from p.119, Blood on the Altar

Some OTO successes have been due to political
influences, as we have seen in earlier chapters.
Typical of Crowley's efforts in this area was his
recruitment of Major-General John Frederick Charles
Fuller (1878-1966), the famed British military officer
and strategist, as his Second-in-Command in the Order
of the Silver Star (AA). Fuller invented the
Blitzkrieg tactic, ignored by the British, but adopted
by Hitler's army. Less well-known is another invention
of Fuller's: the term "Crowleyanity." With Fuller
under his belt (for a time), Crowley was able to boast
that "a certain brother...is in the most secret of
England's War Councils at this hour." Later Fuller
would maintain a diplomatic distance from the Beast.

More success for the Beast was to come in the crucial
domain of composing a nation's myths, the modern arts
of science and science fiction. Honored scientist John
Whiteside Parsons was the OTO leader of the Agape
Lodge in California. He was the inventor of
jet-assisted takeoff (JATO), the founder of Aerojet
Corporation and the co founder of the Jet Propulsion
Laboratory (JPL). 1

Author of instrumental research behind both our space
program and Allied military victories during World War
II, Parsons (known as "Jack"), considered himself the
"Antichrist Belarion." He engaged in the homosexual
rape of a sixteen year old boy in 1942. The Pasadena
police dismissed the charges and reported that the OTO
was essentially "an organization dedicated to
religious and philosophical speculation, with
respectable members such as a Pasadena bank president,
doctors, lawyers and Hollywood actors."

Satanic Scientist Jack Parsons

The Masonically dominated police are far from a final
word in the investigation of any lodge (in spite of
often sincere efforts of well-intentioned local
investigators), since one of the oaths of a Freemason
states that "I will assist a Companion Royal Arch
Mason when I see him engaged in any difficulty, and
will espouse his cause so far as to extricate him from
the same, whether he be right or wrong." 2

1 At Cal Tech's Jet Propulsion Laboratory, "JPL" is
also' said to signify "Jack Parson Lives."

2. Malcolm C. Duncan, Duncan's Masonic Ritual and
Monitor, p.230.

LEO ZAGAMI SUPPORTS THE GAYA GUYS AGAINST THE SATANIC OTO
Secret Order of Saint Benedict (1/29/2007)
FROM THE ILLUMINATI ARCHIVES OF THE MONTE CARLO LODGE

SECRET ORDER OF SAINT BENEDICT Saint Benedict was born around 480 in Norcia , Umbria from a noble
family. In Rome he made his first studies then ashamed
from the roman corruption of that time moved to
Enfide, the contemporary Affile, which is located
between the Simbruini mounts, where he pursued his
studies in the Church of S.Pietro , in a life
characterized of a rigorous ascetic discipline. At
twenty years he found refuge in the shelter of Subiaco
leading the life of an hermit for three long years in
a horrendous cave, now known as Sacred Speco. After
his days in Subiaco, Saint Benedict founded its
monastic community and first Monastery of San
Clemente, he created the Monastery using the basements
of the famous Villa of the first Antichrist the feared
Emperor Nerone, whose name we find hidden
cabalistically in the Apocalypses of Saint Giovanni as
666 (GEMATRIA). Saint Benedict erudite man knew well
what he was searching and where to find it, and it's
from this encounter/challenge in Subiaco with the
forces represented from the still alive spirit of the
Devil of the Imperial Rome that the Benedictine
Monachesimo was born, synthesis of an ascetic vision
of an advanced level that tries to bring to the
origins a Christian Church that since the times of the
council of Nicea did not reflect anymore the true
instructions of the Master Jesus.


The Secret Order of Saint Benedict is born therefore
in parallel with the Benedictine Order and hidden from
the feared and perfide hierarchy of the Church of
Rome, to the dawn of the Western monachesimo. The
Secret Order of Saint Benedict is born in order to
protect the great secret of the Benedictine Order and
the true hidden instructions of the Apocalypse of
S.Giovanni, to contribute in this way to the advent of
the Messiah future Lord and redeemer who will lead, if
God wants, to the definitive defeat of the Empire of
the Evil. Such very secret Order in which you can
still find notable personages of the Sublacense zone,
which meet since a long and immemorable time far away
from indiscreet eyes in a place known from the local
inhabitants as Monte Crocella. This locality
impervious and very remote is found not far away from
Subiaco near to the Sacred Speco and is easy
recognizable from the Cross planted on its top in 1900
in occasion of the year of the Jubilee. And it was
then some Friars of the Benedictine Order connected
secretly to the Secret Order of Saint Benedict who
wanted to carry on their own shoulders in memory of
Master Jesus this very heavy cross made of full
copper. Another personage of relief that we find
inside the Secret Order of Saint Benedict is Saint
Onorico, an ascetic and a mystic of highest level that
lived for the greater part of its life inside of a
narrow cavern, imitating Saint Benedict at his
origins. Onorico lived with such hallucinating
deprivations that made quite a scandal in the Catholic
Church, until at some point the Pope himself went to
find it in order to convince him to pass the last
years of his life in a more relaxed way at the near
Sacred Speco of S.Benedict.


It was an offer that Onorico could not refuse but
added "I will eat only some cooked vegetables and a
glass of wine each month". Many searches have been
made by myself in the Sublacenze zone in order to
locate its cove, and from part of the historians and
religious legacies of the Vatican but it's been so far
impossible to find what in reality had become later on
a place of great respect and cult for the Secret Order
of Saint Benedict. Of the rituals and the strange
practices carried out on Monte Crocella from the
Secret Order of the Saint Benedict nothing is known in
the profane world, beside what we find sporadically
reported from the inhabitants of the place on a
"mysterious sect" and their strange rituals regularly
practiced on Monte Crocella, but the inhabitants of
the place prefer not to speak of this "to the
strangers" fearing a possible vendetta of the Order,
and having since the old times a great fear and a
great respect for this type of things in this very
catholic place whish is Subiaco, and prefer to stay
away from such things. What little we know on the
initiatical and mysterical value of the Secret Order
of Saint Benedict was communicated to us from one of
its members, an old parish priest of the place well
known to a local level for its eternal comments on the
Divine Comedy which has confided to us the importance
of the Sacred Speco on the whole symbolism of this
secret Order.

This Former-preside of a local Liceo Classico (classic
languages high school n.d.t.) has told us to study it
with care if we want to begin to comprehend the Sacred
mysteries of the Secret Order of Saint Benedict,
mysteries connected to the Apocalypse and the "Fac
Bonum", the mystical "Suggello" of Saint Benedict that
we find inside, on one of the walls of the Sacred
Speco. In Saint Benedict, like in Sant'Agostino, of
which he is, on such point, his spiritual heir, we
assist to the fusion of two mystical objectives:
"Deverto to malo ET fac bonum" "remove yourself from
the evil and do good" this suggestion is given in
order not only to avoid the negative and dangerous
vibrations, but also in order to create around
yourself a generating equilibrium of celestial
clarity. FAC BONUM (Do Good) orders the Saint. Inside
of the Sacred Speco we find on our left hidden in a
narrow passage the mysterious figure of Lucifer, it
show itself tranquil but resigned in its expression
that is directed towards a grate, from which we can
see the altar and the chapel located downstairs where
the Saint Mass is celebrated, this would seem an
attitude from prisoner in contemplation.
Then when we come down in the Chapel downstairs and we
find the figures of the four symbolic animals of the
Apocalypse, the Lion, the calf, the Eagle and the Lamb
in the centre which based on the tradition are
correlated to the 4 Knights of the Apocalypse and to
the 4 Evangelist.

Therefore, for example, "Gregorio Magno" comments the
4 animals in its Omelia IV on Ezechiele: The living
winged beings come defined with exactitude by the
means of the Saint Spirit of the prophecy, so that the
exactitude of the definition reveals the persons of
the Evangelists, and the word of God do not leave some
doubts to our interpretation. Here in fact what is
said: Their faces were similar to a man face; all four
had, to the right a lion face, on the left a face of
Taurus, and all four had a face of a Eagle. That these
four winged living beings symbolize the Evangelists,
is attested on the introductions in the books of the
Gospel.

Matteo rightly comes represented has a man figure
because he refer to the human origin of Jesus; Mark
from the lion for the reason of the outcry in the
desert; Luca from the calf because he takes the move
from a sacrifice; Giovanni is symbolized from the
Eagle because he begin with the divinity of the Verb.
He saying: In principle it was the Verb, and the Verb
was near God, and the Verb was God, while fixed the
look in the same substance of the divinity, nearly
like the fixed Aquila the eyes in the sun. But since
all the elect ones are limbs of our Lord, and our Lord
is the head of all the elect ones, for the fact that
are shaded its limbs, nothing prevents that He it is
represented in them. He in fact, the unique Son of
God, has made himself truly a man, he has deigned to
die like a calf in the sacrifice of our redemption, he
is resurrected like a lion in virtue of its force. To
the lion it is not permitted to sleep with open eyes,
because in the death itself in which our Lord as a man
could sleep, like God, remaining immortal, he remained
wide awake.

Rising to the sky after its resurrection, He was
elevated up like the Eagle. It is therefore for us all
this together: man for its birth, calf for its death,
lion in its resurrection, Eagle in its ascension to
the sky. But since, like we have already said, the
four living beings symbolize the Evangelists and
these, with their figures all the perfect men, remain
to be seen how every elect one comes shaded in the
vision of the living beings. Every elect and every
mature man in the way of God, is entirety man, calf,
lion and Eagle. The man is a reasonable animal. The
young calf usually comes immolated in the sacrifice.
The lion is a strong animal, like is written: The
lion, most strong of the animals, does not fear the
encounter of nobody. The Eagle flies up looking with
fixed eyes to the rays of the sun. Therefore who is
mature in the reason, is a man. And if he scarify
itself from any mundane pleasure, he is a young calf;
and since, for this spontaneous mortification he
possesses the force of the confidence on himself, for
which it is written: The just one is sure as the lion
that does not have fear, he is a lion; and because,
then, it contemplates in sublime ways the celestial
and eternal truths, he is an Eagle. Therefore, every
just one becomes man in virtue of the reason, young
calf in virtue of the sacrifice of its mortification,
lion for the force of the confidence, Eagle for the
contemplation, with justice these living beings can be
the symbol of every perfect man. Here we propose
ourselves to demonstrate that that which has been said
of the four living beings, can be applied to the
single perfect men.

The opening of fifth seal. When the Lamb opened the
fifth seals, I saw under the altar the spirits of
those who were immolates because of the word of God
and the testimony they have made of it. And asked with
great voice: "Until when, Monarch, you that are saint
and truthful , you will not make justice and revenge
our blood over the inhabitants of the earth". Then it
was given to everyone of them a candid garment and was
said to be patient little more, until the number of
their companions of service and their brothers that
had to be killed for their service was complete (AP 6,
9-11).

Remember Brothers and Dames of the Order of the Temple
"Mary presided at the principle of our Order, and
presides also, if this is the will of the Lord, the
End ".

The phrase is from the Rule of the Templar Order of
San Bernardo from Chiaravalle that remembers us our
devotion to the Saintest Virgin. Saint Bernardo was a
Advanced Incognito of the True Masonry like it was in
Ireland Saint Malachia.
We are now to the VII chapter on the path of True
Masonry, and number 7 in the liturgic work of Saint
Benedict has one great esoteric importance, the
esoteric importance of number 7 is highly attested
from the wonderful Patriarch of the West as they
define it H.Durville and Abbot Julio in the book
PRAYERS AND SECRETS OF HIGH MAGIC a text that we higly
advise to our Brothers and Sisters Illuminati of the
"Grande Fratellanza Bianca Universale" (Great
Universal White Brotherood n.d.t.) where you will be
able to find an authoritative interpretation of the
"divine message", has is said to be from Scholar Pier
Luca Pierini R. of the Editions Rebis of Viareggio a
point of reference of first importance and a sure
"beacon" for all the consciences in search of truth.
In this precious work you will be able to find between
the many things of sure interest for the true and
sincere practitioner of the Real Art, an entire
chapter dedicated to number 7, a number very
important for us Illunminati that is reflected in the
liturgy of Saint Benedict, that divides the sacred
chant in seven parts emphasizing, thus, with a ritual,
seven times resumed during the day, the union of the
spirit with God.
We conclude this Chapter with the voice of the Father
Abate who rises itself after the song of the serious
and solemn Magnificat to say to us: "Pardon our
offenses as we pardon those who have offended us" To
Subiaco we will come with humilty asking forgiveness
to you in your Supreme centre o Saint Protector of our
Europe. Amen
OTO, Nazism and the Occult Messiah (1/29/2007)


The OTO was founded between 1895 and 1900 by a pair of powerful Freemasons, Karl Kellner and Theodor Reuss.
Politically, the order was right-wing in the extreme,
proposing the creation of a pan-German world based on
pagan spiritual beliefs. Kellner died in 1905, and
Reuss, a former spy for the Prussian Secret Service,
assumed the office of high caliph. While living in
London, Reuss spied on German socialist expatriates.
In 1912 he made the acquaintance of Aleister Crowley,
and appointed him head of the OTO's British chapter.
But The Beast's [Crowley's] political loyalties have
always been an open question."
The fascist character of Scientology can be seen in
embryonic form in the Michael Howard's profile of the
OTO and its infamous leader in England, Aleister
Crowley, as described in The Occult Conspiracy:
"Crowley...was head of the English branch of the OTO
and he took the magical name Baphomet from the idol
worshipped by the Knights Templars... When he was at
Cambridge University the young Crowley had belonged to
a Jacobite legitimate society and had dabbled in
extreme right-wing politics." (p. 112)
"Because Crowley had extensive contacts with the
European secret societies his specialist knowledge was
used by the SIS [Britain's Secret Intelligence
Service] for 'Black Propaganda' purposes. Crowley had
confided to the writer Aldous Huxley in 1938 when they
met in Berlin that Hitler was a practising occultist.
He also claimed that the OTO had helped the Nazis to
gain power." (p. 135)
Howard and other historians of the occult societies
credit OTO with introducing Tantric sex magic which
supposedly opens up all Hermetic and Masonic mysteries
that are veiled in symbolism. Possible Origins for
Dianetics and Scientology, by Jon Atack, compares the
symbolism and rituals of OTO and Scientology:
"Many of the symbols of Scientology were taken from
ritual magic. Hubbard was a member of the AMORC
Rosicrucians in 1940 and the OTO ,he performed sexual
'magick' ceremonies with Jack Parsons, a follower of Aleister Crowley, in 1946. The Scientology cross is very
similar to the Rosicrucian and Crowley crosses.
Hubbard also used the 'daleth' triangle of the
Egyptian destroyer god Set as the Dianetic symbol.
"The theta symbol used by Scientology is the central
symbol of Crowley's Ordo Templi Orientis, where it
denotes 'thelema' or the will. It is the symbol of
'Babalon', the antichrist that Hubbard and Parsons
tried to incarnate. The 'S and double triangle' motif
of Scientology probably derives from the black magic
use of the snake symbol (the 'wise serpent' or Satan)
combined with a deconstruction into two triangles of
the Star of David (rather like hanging the Christian
cross upside down to signify devil worship). This
symbol - the magical hexagram - was used by Hubbard
and Parsons during their attempts at incarnating the
anti-Christ in human form. Again, Hubbard shares the
double triangle with Crowley, where the triangles
stood for the 'Argentinum Astrum' or 'Silver Star', a
name for Crowley's organization prior to his take-over
of the Ordo Templi Orientis.
"Crowley's order - the OTO - had a common origin with
the Thule group to which several members of the Nazi
hierarchy belonged (including deputy party chairman
Rudolph Hess). The sig rune - used by the Nazis -
appears on the Scientology International Management
Organization's symbol - a red square enclosing a white
disc and set off by four such sig runes. The swastika
of the Nazi flag has been replaced by the Scientology
'S and double triangle'. The symbol of the Religious
Technology Center is surrounded by sig runes. As far
as I can ascertain, the sig rune is otherwise peculiar
to the Nazis.
In a way I can state clearly that Hitler was obviously
directed by the British illuminati of the SRIA (from
the United Grand Lodge of England who gave also birth
to the Golden Dawn),Brothers that belong to the elite
of the illuminati intelligence who manipulated him
untill they needed Hitler (some of them belonged to the OTO), and then left him to front an impossible war against the rest of the world after accomplishing in secret their goals.In Switzerland the OTO Nazi ideal was conducted after the II world war by illuminati Frater Superior
Metzger.This was one of the main reasons why Rudolf
Hess went to England with a secret Rosicrucian mission
he was never able to accomplish because of Brother Churchill and the change of mind of certain Brothers in the SRIA.
Thats why after so many years Rudolf the man who knew
to much about the New World Order was still a treath
so they eventualy killed him as we all know. Hitler a
British agent probably not but definetely a British
puppet! Adolf willingly served the Zionist agenda of
Great Britain and the Vatican so they could establish
their State of Israel after all these terrible Nazi
persecutions against the jewish people. Fascist United
States is at the moment the leggittimate heir to Nazi
Germany thats why they love and support so much their
OTO,they are using the same tecniques that made Hitler
famous and Im sure they will get worst much worst in
the next few years just like their beloved Führer did.
The USA at present are like Germany in the 1930's and the
Muslims are like the new Jews of the situation having
to suffer and be persecuted illegaly in places like
Guantalamo bay...

Did you know that J.F.C.Fuller, friend and student of
Aleister Crowley, made a Major General in 1930 E.V.,
resigned in 1933 E.V. devoting the rest of his life to
the writing of history, was the only foreigner at
Adolph Hitler's first manoeuvres in 1935 E.V., and one
of the two Englishmen invited to the Fuhrer's fiftieth
birthday celebrations in 1939 E.V.?

Did you know that after Rudolf Hess flew to Scotland
in 1941 E.V., surrendering to the Allies, that illuminati
agent Ian Fleming, the future author of the James Bond
novels, advocated that the Nazi occultist be interrogated by
Aleister Crowley?

These are but two of many fascinating facts that one
can find in Hitler: The Occult Messiah by illuminati
Brother of the Ordo Templi Orientis Gerald Suster [St.
Martin's Press, 1981 E.V.].

Suster's book makes for fascinating reading, even if
one is not terribly interested in exoteric history and
World War II. One reason for this is simple: there is
no clear dividing line between the exoteric, the
"ordinary" and "mundane", and the esoteric or
"occult". By now, for instance, it should be well
known to most that our founding fathers, the men who
created these United States of America, were
Freemasons with a deep interest in things esoteric.
Masonic and occult symbolism is abundant even in the
design of our currency which backs up the idea that
money is a kind of talisman. Well, it is Mr. Suster's
claim that W.W.II was more of a magical conflict than
most people realize. He is not the first researcher
and author to point out that Hitler's S.S. was more of
an occult fraternity than a military organization,
that Hitler, Hess, Himmler and others in the Nazi
party were deeply interested and involved in the
occult, twisting and perverting sacred esoteric
symbols and ideas to suit their own purpose, and that
the Thule Gesellschaft was an important motivating
group behind and within the party. However Frater
Suster of the illuminati accumulating and organizing
various facts, looks more to the esoteric aspects of
Hitler and Nazism than most researchers and he points
out that it was a natural aspect of the Age of Horus,
or Æon of Horus, as the illuminati would call it.

Gerald Suster looks deeply into the motivations of the
individuals who created Nazism and brought about the
second world war, concentrating primarily upon Hitler
of course, showing how this new, dawning age was being
felt all over the world, how new occult fraternities
and groups were coming into being, and how certain
occultists and their orders in Germany influenced,
trained and guided Hitler and the Nazi party. The book
is extremely convincing, although certainly many of
the ideas Mr. Suster puts forth in his book are bound
to be scoffed at by "orthodox" historians. However,
for those of us who have studied the esoteric
influences easily found in exoteric history, Mr.
Suster's ideas do not seem so very absurd.
CMRC and the illuminazi (1/30/2007)
As now Im finally out of the illuminati as everybody
knows I want to talk without barriers. It seems to me
that no one was really expecting such a move from me
in the masonic circles. Many know me from my years in
Freemasonry and the illuminati and wondered thinking
is he really doing this or is hr gone completely crazy?
No Im realy doing this and I will expose the Brethern
further in their evil intentions.
And yes I was finally free to stick a finger up to the
so called illuminati and say finally Im a free and
accepted man amongs my equals and not the usual
privileged bastard I used to be, or a supposed Free
and Accepted Mason in reality a puppet of my Grand
Master...
The present state of the Masonic Order and of all
side Orders is a sincere catastrophy, a catastrophy
ruled by incompentent and even worst, dangerous
individuals, involved in Satanic actvities
camouflaged as Egyptian esoterica (the usual Jesuit
followers...).The illuminati discuss amongst themselves
the significance of Gnosticism in reality they are
high level Vatican puppets meeting in these Conferences
at the Canonbury Research Centre in London, like the
last one at the beginning of November 2006. We are also
fascinated to see at this CMRC Conference many well
known esoterica wizards like Colin Wilson ,Tobias
Churthon with all these High level Masons and
prestigious Accademicians like Professor James
Robinson from Clermont Graduate University General
Editor of the Nag Hammmadi library all together for
the KNOWLEDGE OF THE HEART, a question comes to my mind about these illuminati : do they still have a
heart??? We need to focus a bit more on the real
significance of these kind of Conferences promoted by
high level Freemasons and Satanist at the CMRC , and
you might finally understand where and how these
contemporary High Level Freemasons and illuminati
meet up to conspire against the rest of the world.
Professor and Freemason Thierry Zarcone present at
this event on Saturday and Sunday the 4th and 5th of
November even affirmed that the Ottoman Empire,
treated their own form of Ottoman Freemasonry as
another Islamic Sufi Society, and went on saying that
the 'Ancient and Accepted Rite' became the 'Ancient
and Accepted Sufi Path' . But Professor Thierry
arcone who also mentioned the Bektashi Sufi Order,
deliberately didnt give the connections between these
renegade Islamic figures of Ottoman Freemasonry
connected to the Vatican, and the Zionist and the
birth of Nazism through infamous Freemasons like Rudolf
von Sebottendorf Rudolf Freiherr von Sebottendorff (or
von Sebottendorf ) .
So lets see if they are ever gonna start revealing the
truth in such illuminazi circles and lets keep an eye on these western illuminati operating at the Canonbury Masonic Research Centre.


Leo Lyon Zagami
now
Khaled Saifullah Khan
ARTICLES 71-80
Join the "Tour of Hope"! (1/24/2007)
Get Involved In Stopping Vatican-Led NWO: Join 'The Tour of Hope' By Forming A Committee In Your City Or Town
The 'Tour of Hope' is catching on world wide with groups and committees to fight deception and evil forming in U.S., Canada, Norway, Italy, France and Australia.
23 Jan 2007
By Greg Szymanski
The worldwide Tour of Hope is gaining a life of its own as people are responding from all corners of the globe only one week after it was officially announced by Leo Zagami, former high-level Illuminati insider and recent defector to the of truth.
Zagami defected four months ago from the ranks of the influential Monte Carlo P2 Lodge and has been trying to wake-up Americans to the inner Masonic evil-doings of the Vatican-led New World Order, desperately trying to create a one world government, one world religion and universal fascism.
To fight back, Zagami is organizing what he calls a " Tour of Hope", which is a grass roots worldwide organization to spread truth and peace in order to counter the evil New World Order's highly organized agenda, starting in the Vatican and trickling down to every corner of the globe, including America.
"No word is stronger than the word of God and we need to organize the people who follow the true word of God in all parts of the world to counter the evil being spread by worldwide government leaders, the Vatican and especially the evil Jesuits, who are the modern day Knights Templars working through deception and black magic," said Zagami Monday on Greg Szymanski's radio show, The Investigative Journal on the Republic Broadcasting Network at www.rbnlive.com.
"I was involved in the highest levels of the Masonic Lodges in both Monte Carlo and England due to my aristocratic Sicilian and English bloodlines. I was born into it, worked on Vatican radio and TV and until I really understand the true purpose of the Vatican- led New World Order and the real evil at the top levels, I thought I could change things from the inside.
"But when I realized that was impossible, I decided to go public with all of my inside information in order to alert people of the evil hiding behind the Vatican and the government leaders of the world, including those in the U.S.
"When I was in the Monte Carlo lodge, the top people simply thought of Americans as the future slaves of the upcoming New World Order empire. It's as simple as that and Americans need to wake-up."
Zagami announced on The Investigative Journal that his "Tour of Hope" idea has "spread wings quickly" across the globe with people in Canada, America, Norway, Italy, France and Australia already contacting him to take part in the grass roots peace organization, an organization geared at spreading the "inside truth about the Vatican, Freemasonry and the numerous sell-outs and traitors who are secretly working for the New World Order," according to Zagami.
The concept of the Tour of Hope is simple, added Zagami, with Committees of Hope to be formed in cities and towns across the globe.
"We need to organize to fight evil as the enemy is well organized," said Zagami, whose website for more information about getting involved with the Tour of Hope can be found at www.illuminaticonfessions.webfriend.it.
"We already have speaking engagements set up in Detroit, St Petersburh, Fl., in Canada and several other locations being worked on as we speak. Greg of the Investigative Journal has agreed to help out and appear the initial speeches in order to network this idea throughout America and the rest of the world."
If interested in taking part in the Tour of Hope and forming a Committee of Hope, what is needed is at least six people in each city or town. Once the Committee is formed Zagami and Greg, the host of the Investigative Journal, have agreed to come and speak to kick-off the organization and help make it grow.
"The idea is then to network, get other speakers and form a Tour of Hope web site," said Szymanski, adding the information Leo Zagami is bringing forward is vital in order that America survive and once again become a free country. "He has inside information on how the Vatican organized 9/11 as well as telling Americans who are the real culprits pulling the New World Order strings both here and abroad."
To get involved with the Tour of Hope and to form a Committee of Hope, contact Zagami at his web site or contact the Arctic Beacon at arcticbeacon@earthlink.net or call Greg personally at 509-242-9681.
Greg Szymanski
Greg also has his own daily show on the Republic Broadcasting Network, from 11:00am to 1:00pm central time, shortwave frequency 12.180. Listen on the internet at: www.rbnlive.com Greg Szymanski is an independent investigative journalist and his articles can been seen at www.LewisNews.com. He also writes for his own site www.arcticbeacon.com
Listen to my Radio Broadcast live Monday night at 8pm Pacific time on LewisNews, returning Jan. 1 2006 Radio http://webs.lewisnews.com/radio/index.htm.
Revelations on the State of Israel (2/7/2007)
The Zionist "State Of Israel" was created by the
Jesuits-Vatican craftsmanship. Because, of it's
strategic location where Jerusalem is located. The
Jesuits-Vatican wishes to protect that zone in the
Middle East, and they will destroy the Al-Aqsa Mosque
"Dome Of The Rock" where the Roman Temple of Herod is
buried. When the Jesuits successfully destroyed the
Dome Of The Rock, a Masonic Satanic Temple will be
built where the final pope "Anti-Christ" will sit and
wishes to be worshiped like GOD. By the way, Edmund A.
Walsh, S.J. according to historical articles
established a Jesuit school in Iraq. I can't remember
for a while if it is in Baghdad. Some Zionist-Jew
leaders are high-level freemasons, some Freemasons
pretend to be Muslims like the late Yasser Arafat who
is a 33rd degree freemason and believed Saddam Hussein
too is a 33rd degree freemason. They work together
controlled by the Jesuits to initiate a path for the
re-building of the Satanic Temple intended for the
Anti-Christ. There are Freemason H.Q. in Egypt and
Turkey as well, pretending to be Muslims, like in the
UK and US and France and other places where they
pretend to be Christians.

Historian
The great debate and the microchipping (2/7/2007)
Let us understand that Moses was going to debate with
the ruler of the greatest nation of that time (USA has
become now what Egypt was back then). He along with
Aaron was assigned to debate with the wisest people
around.Moses had no army,he had no weapons. Pharaoh
the old version of the President of the United States
had an army,educational institutions,highly skilled
and astute doctors of law, mathematicians,philosophers. Moses had to confront the very people who buuilt the great Pyramids of Gizah, Masters of the physical and human sciences .Moses knew how Pharaoh and his people were; he was raised in Egypt ,in the house of Pharaoh. Reflect! Think! Can you imagine what Moses must have felt?
And how would he feel today?
These days the illuminati are creating around us a
invisible prison made of microchips , they are
building Concentration Camps for rebels of the New
World Order all over the US . These once upon a time
Free country callled the USA are following more and
more the Chinese and Russian authoritarian ways.The
Russians have been programmed already by the
illuminazi during the Communist Soviet experiment to
stay silent in front of all this ( how many Russians
will realy dare to rebel facing the terrible
conseguences of deportation in Siberia even these
days... ) .Many dangerous ill persons proliferate in
your planet : preachers at the head of satanic
sects,gurus and initiates of similar associations ,
inclined to wickedness, dominated by occult forces
linked to the intelligence services.
The psyche of the world seems to me in a permanent
agony.
They are all ill individuals , in a continuos delirium
with their poor consciousness, if they've styll got
some.
Those who do not love , do not have soul.
However,the Holy Prophet Mohammed teached us and said:
"Nay ,for when a phophet of Allah has girded himself
for battle to combat the enemy of God,he will never
lay down his arms unless the Command of the Lord comes
to him". And I will continue my battle against these
enemies of God until the end of this age of darkness,
because we cant accept what the Christians define has
the "Mark of the Beast" (the microchipping) and the
Warlord ideology of illuminazi George H.Bush and his
son the AntiChrist.These people including the
Rockefeller Mafia wants ex illuminati like me to be
sent to a secluded island in the middle of the ocean
with no chance of coming back. These islands are
truly been created right nown for the people who
refuse the illuminazi Mafia , and they will also be
used for real criminals who serve life imprisonment
for their vicious crimes.These islands have been
described in the Protocols pubblished by the Monte
Carlo Lodge "Universal Unity" in 2002 as controlled
from outside using the microchipping technology
(successor to the infamous electronic bracelet), and
divided accordingly to the sex of the criminals . In
the 3rd Protocol of the Monte Carlo Lodge it states
regarding this subject "Those individual should be
forgotten, even by their relatives. Their survival ,
as for the primitive people ,is guarantee only by
their ability of tilling the soils and fishing". It
sound like an horror version of the Robinson Island
or one of these idiotic reality TV shows featuring the
poor unwilling participants. Are we gonna have them on
TV later so we can please the mass dear Bush?
The Bibble and the Qur'an say the Creator prepared
Moses for his battle with Pharaoh by giving him
several signs. The Bibble says God said to Moses " I
am That I am". In the Royal Arch chapter of Masonry
these signs are relayed to the Mason and adopted as
their signs of recognition and communication . Each
sign is accompanied by three words.For us "I am That I
am" must have a deeeper and more profound significance
that the one given by these illuminati puppets in
contemporary Freemasonry. And this meaning should be
also interpreted in the light of the future
microchipping process as "I am That I am" truly works
ONLY WHEN IM FREE OF THE MICROCHIP DEVICE installed by the illuminazi, and one thing is clear for all of us these days Moses will be dealing with a different kind of BUSH ON FIRE ...
well not a Holy one indeed but a Pharaonic version
MADE IN TEXAS and blessed by the Vatican!

Leo Lyon Zagami
now
Khaled Saifullah Khan
JFK Speech on Secret Societies and Freedom of the Press (2/6/2007)
Illuminati agents building detentions camps (2/6/2007)
ILLUMINATI AGENTS ARE AT WORK BUILDING DETENTIONS
CAMPS


Illuminati agents are hard at work building detention
camps to house unknown persons for unknown reasons on the 33rd Parallel in south-central Arizona. In fact,
extensive activity is occuring there from Death Row in Florence, Arizona.
Through the Hohokam Indian Stonehenge-like ruins into
the new prison complexes themselves.

This article:
Will attempt to provide visual / photographic
evidence of this phenomenon as well as a brief
explanation of who and what is behind it.

None of what is provided to the reader is based on
opinion , ideology or belief
...only the facts. The facts show the following yuo
can find at:
http://www.thebereanchronicles.com/indepth_news/ news_Illuminati_Detention_camp_01.html
The Architecture of the Prison Planet (2/7/2007)
http://prisonplanet.com/articles/january2007/ 290107rockefellergoal.htm
Zagami's Message of Hope Spreading Fast (2/9/2007)
Zagami's Message of Hope To Defeat Vatican-Led NWO Spreading Fast
Tour of Hope Committees forming all over America, as Leo Zagami, a former high level
Monte Carlo
P2 member explains his plan. He further explains why he decided to defect from the clutches of evil and fight the good fight.
7 Feb 2007
By Greg Szymanski
Leo Zagami, the Italian aristocrat and high level Freemason who recently defected from the evil clutches of the Illuminati, was first brought to U.S. attention months ago by the Arctic Beacon and The Investigative Journal radio show.
Since then, Zagami's valuable inside information has been heard by hundreds of thousands across the globe, taking head on the Vatican-led New World and letting then know people are "downright serious" about ending Rome and its minions' evil reign.
Millions have been killed by the duplicitous and deceptive Vatican and Jesuit influenced Illuminati over centuries and, according to Zagami and many serious researchers, they are not about to stop now with the destruction America, the Middle East and Israel next on their agenda.
Zagami's warning to stand up to the evil Illuminati comes from high level inside information, information that is now being picked up other truth seeking American journalists and radio broadcasters who are now giving Zagami a platform thanks to the Arctic Beacon's initial exposure.
Besides a flood of requests to allow Zagami a chance to speak by other radio hosts, Zagami and the editor of the Arctic Beacon have initiated the "Tour of Hope," which is a grass roots movement to gain support throughout America and the world to fight the New World Order.
Since the initial announcement three weeks ago, more than two hundred people from at least 15 states have expressed a desire and willingness to form Committees of Hope in their communities, in essence expressing a willingness to fight the evil Jesuit and Vatican hierarchy by putting their names on the dotted line as a unified resistance.
"This should be done under the old fashioned Charter system just like America was initially begun," said Zagami in a recent interview. "We will then organize around the world fighting our organized enemy in the same manner, but replacing deception and lies with truth and justice."
The "Tour of Hope" has caught wings as Zagami is in the process of coordinating efforts with others to arrange speeches and to unify the resistance in the old fashioned way – face to faces meetings and coordinated efforts by the Committees of Hope to becoming a beacon of truth throughout the world.
Anyone interested in forming a Committee of at least five or six people can contact the Arctic Beacon or contact Zagami at his website www.illuminaticonfessions.webfriend.it.
In order to better understand Zagami, he recently issued a statement explaining why he left the clutches of the Monte Carlo P2 Lodge:
Since I'm finally out of the illuminati as everybody
knows, I want to talk without barriers. It seems to me
that no one was really expecting such a move from me
in the Masonic circle. Many know me from my years in
Freemasonry and the illuminati and thought
is he really doing this or is he gone completely crazy ?
No I'm really doing this and I will expose the Brotherhood
further in their evil intentions.
And yes I was finally free to stick a finger up to the
so called illuminati and say finally I'm a free and
accepted man as my equals and not the usual
privileged 'bastard' I used to be, or a supposed Free
and Accepted Mason in reality just another puppet of my Grand
Master...
The present state of the Masonic Order and of all
side Orders is a serious catastrophe, a catastrophe
ruled by incompetent and extremely dangerous
individual involved in Satanic activities
camouflaged as Egyptian esoterica (the usual Jesuit
follwers).
The illuminati discuss amongst themselves
the significance of Gnosticism but in reality they are
high level Vatican puppets meetings these Conferences
at the Canonbury Research Centre in London, like the
last one at the beginning of November 2006.
We are also fascinated to see at this CMRC Conference many well
known esoteric wizards like Colin Wilson ,Tobias
Churthon with all these High level Masons and
prestigious academicians like Professor James
Robinson from Clermont Graduate University General and
Editor of the Nag Hammmadi library who all together form
the KNOWLEDGE OF THE HEART.
However, a question comes to my
mind about these illuminati: do they still have a
heart? We need to focus a bit more on the real
significance of these kind of conferences promoted by
high level Freemasons and Satanists at the CMRC, and there
you might finally understand how these
Contemporary High Level Freemasons and illuminati
meet up to conspire against the rest of the world.
Professor and Freemason Thierry Zarcone presented at
this event on Saturday and Sunday the 4th and 5th of
November, affirming that the Ottoman Empire,
treated their own form of Ottoman Freemasonry as
another Islamic Sufi Society, and went on saying that
the 'Ancient and Accepted Rite' became the 'Ancient
and Accepted Sufi Path'.
But Professor Thierry Zarcone who also mentioned the Bektashi Sufi Order,
deliberately did not give the connections between these
renegade Islamic figures of Ottoman Freemasonry
connected to the Vatican and the Zionists and the
birth of Nazism trough infamous Freemasons like Rudolf
von Sebottendorf aka Rudolf Freiherr von Sebottendorff (or
von Sebottendorf).
So let's see if they are ever going start revealing the
truth in such 'illuminazi' circles and let's keep an eye
on these western illuminati operating at the Canonbury
Masonic Research Centre.
Greg Szymanski
Greg also has his own daily show on the
Republic Broadcasting Network,
from 11:00am to 1:00pm central time, shortwave frequency 12.180. Listen on the internet at:
www.rbnlive.com
Greg Szymanski is an independent investigative journalist and his articles can been seen at www.LewisNews.com. He also writes for his own site www.arcticbeacon.com
Listen to my Radio Broadcast live Monday night at 8pm Pacific time on LewisNews, returning Jan. 1 2006 Radio http://webs.lewisnews.com/radio/index.htm.
New Age manipulation and the Matrix (2/12/2007)
I'm here to expose the secret CIA-Freemason ties to
the work of Drunvalo Melchizadek and his colleages,
James Hurtak and Jose Arguelles -- all leaders of the
New Age scene.

The Flower of Life book states very explicitly that
Nature uses natural numbers but the New Age must
contain Nature by using the logarithmic-based
irrational number Golden Ratio.

In fact it's exactly because of the irrational-based
golden ratio that there is an ecological crisis
today!!

The Egyptians never used irrational numbers! -- this
has been proven over and over -- that the New Age is
PROJECTING Western Freemasonry onto traditional
Egyptian spirituality.

So COAST TO COAST IS PROMOTING FREEMASON-CIA LIES --
with all their New Age Egyptology (and yes I
personally asked Graham Hancock why he thought nuclear
weapons were a possible solution to a comet destroying
Earth -- he didn't have a response).

So if you want to find out what's the real agenda
behind Drunvalo Melchizadek -- why it's wrong to
follow him -- then read "The Stargate Conspiracy" book
by Lynn Picknett and Clive Prince.

My research is freely available by googling "drew
hempel" and here's some links:

http://nonduality.com/hempel.htm

http://drewhempel.gnn.tv

See the Matrix Movie was actually propaganda for
Freemasonry because the highest concept is the Machine
God and the highest goal is the virtual heaven
obtained by those who "decide."

For example I was in McDonald's the other day and one
of the workers said she got a question wrong on her
driver's test -- is driving after drinking a
"judgement" or "decision."?

Now she's an older African-American and she put
judgement but the correct answer was decision. An
older white male "manager" tried to explain why but
couldn't do so.

Judgement is really a term linked to gospel music --
very strongly.

In fact in the true teachings -- Pre-Freemasonry --
Justice can be HEARD -- but it is blind.

So "god" is not a machine based on binary decisions --
the logic of Freemasonry -- but God RESONATES in a
flowing flexible manner from formless awareness or the
Cosmic Mother.

Philosophy means the love of Sophia.

The Fish-God comes from Egypt -- it was one of the
most prominent gods of Egypt.

Before LIFE evolved the EYE -- in the Cambrian
Explosion of 584 million years ago --

LIFE USED PRESSURE WAVES AS EYES -- PRESSURE IS
ANTI-GRAVITY.

The human ear evolved from the LATERAL LINE on all
fish -- which is a series of membranes connected to
neurons and is better than eyes!!

Pressure is Sound-Waves -- so the proper understanding
of resonance enables Anti-Gravity or "asymmetric time
reversal" -- but this entails going against PHONETIC
language -- back to the animistic, syncretic

Fish-Gods, etc,.

There is no going back -- but the Freemason-CIA-New
Age agenda is to "assimilate" any "back to the land"
cultures -- the Mapuche in Chile, the Natives of
Oaxaca, Chiapas, etc.

Most of the Latinos identify with the Conquistador
culture out of "reversed racism" even though they are
more of indigenous blood!!

The same with Whites -- only when literacy was
enforced did ethnic-cleansing based on Platonic Matrix
ideology become the norm.


Mr X
Fight the UN Vatican Conspiracy! (2/15/2007)
"The question of how and why the United Nations and
the Vatican is the crux of the great conspiracy to
destroy the sovereignty of the United States and the
enslavement of the American people within a U.N.
one-world dictatorship is a complete and unknown
mystery to the vast majority of the American people.
The reason for this unawareness of the frightening
danger to our country and to the entire free world is
simple. The masterminds behind this great conspiracy
have absolute control of all of our
mass-communications media, especially television, the
radio, the press, and Hollywood. We all know that our
State Department, the Pentagon, and the White House
have brazenly proclaimed that they have the right and
the power to manage the news, to tell us not the truth
but what they want us to believe. They have seized
that power on orders from their masters of the great
conspiracy and the objective is to brainwash the
people into accepting this slavery and the United
States into an enslaved unit of the United Nations'
Vatican one-world government. So rebel and form in
your city a Committee of Hope, you need 6 people to
sign a charter of hope and send it to:
illuminati@webfriend.it . The aim is to bring truth
and Freedom in your city and arrange a date for the
Tour of Hope with Leo Lyon Zagami but also start
meeting regularly to fight the Vatican Zionist NEW
WORLD ORDER operated by the UN dictatorship.

MR X
Why Music is Not Haram (2/15/2007)
Why Music Is Not Haram
The Almighty has created man with the best physical and intellectual abilities. Desires for beauty and stateliness of thought and practice are found in his nature. He is well-disposed to choose good to the exclusion of evil, and prefer piety to sinfulness. He professes virtues of love, fidelity, truth, purity, justice and equality, and shuns hatred, falsehood, injustice and inequity. He yearns for enlightenment and shuns ignorance; he goes for fragrance and evades fetidness; he craves for beauty and dislikes ugliness. All cultural advancement and progress in civilization, in fact, owes itself to this very natural desire in man for beauty and grandeur. Every small step he has taken for advancement testifies to his inclination towards the best.
He needed nutrition for his growth for which he could have done with brambles and potherbs, but he innovated a variety of delicious foods as an essential part of his meals. His sense of modesty required that he cover his private parts, for which he could have wrapped himself up in sackcloth, but he went for silk, brocade and satin. He needed shelter. Caves, tents or huts scattering through forests and deserts could have satisfied this need, and yet he chose to build cities and bejewelled them with magnificent palaces. In social life, he needed an effective means of communication. But he did not feel content with simple signs and symbols or even a plain discourse; instead he coined such eloquent styles of expression that language developed into poetry and literature.
The history of mankind - in the realm of social and cultural progress - sufficiently evidences the fact that in his very nature, man longs for beauty and grandeur in all activities that emanate from him. His physical and psychological senses, and their necessary characteristics, mirror his interest in beauty. Therefore, we see that his appreciation for the ambience of life and its vivid images drives him to decorate his surroundings. His command on expressing himself leads him to take ordinary words, and develop their rhyme and meanings into poetry. This is because of his appreciation for a beautiful voice that he infuses passion in his utterances and uses the high and low pitches in composing enchanting musical tones. His yearning to hear pleasing sounds draws him towards the captivating resonance in his environment and forces him to invent musical instruments to master and reproduce these sounds. Music is nothing but the manifestation of his beauty of utterance and taste for pleasing sounds. Therefore, music satisfies his want of beauty and affords him an opportunity to delight his innerself.
It is commonly believed that the Islamic Shari'ah prohibits music and musical instruments altogether. However, we understand that this view cannot be substantiated from the basic sources of religious knowledge in Islam. Only the Holy Qur'an and the Sunnah have the sole authority to render something allowed or forbidden. Nothing can be added or deducted from the list of the allowed and forbidden articles of the Shari'ah.
In order to identify the Shari'ah directives regarding a certain matter, Muslim scholarship has generally sought the two authentic sources: the Qur'an and Sunnah. An inquiry into the Hadith literature ascribed to the Holy Prophet (sws) follows this. If the issue is addressed in these narratives, they are also to be benefited from in the light of the established principles of sense and reason, and religious knowledge. The previous Divine scriptures are also resorted to when necessary. Opinions ascribed to the companions, exegetical works, Hadith and Fiqh are also consulted in such analytical study.
Strictly following these acknowledged principles of research, we have attempted to conduct a thorough inquiry to find out the Islamic stance on music. Our study led us to believe that the Holy Qur'an does not have any direct or indirect, explicit or implicit directive that can evidence the prohibition of music. Likewise, the list of Sunan (i.e. practices established by the Holy Prophet (sws) as part of the religion) also does not offer any basis for the assumed prohibition of music in Islam. The Hadith literature contains many Sahih 1 and Hasan 2 narratives ascribed to the Holy Prophet (sws), which allude to the allowance of music. However, some narratives depict it as a prohibited activity, but scholars of the science of Hadith have declared most such narratives Da'if 3.
Furthermore, a close examination of the narratives that are presented as basis for the prohibition of music show that it is only the involvement of drinking, nudity, and other moral depravity that renders the entire event forbidden. As for the previous scriptures, the Holy Bible explicitly refers to the fact that the Prophet David (sws) was gifted with a very pleasing voice. He would glorify God in his psalms, which he sang accompanied with enchanting music. The Zabur (i.e. Psalms), the book revealed to him, is a collection of such songs that he sang on a harp. Different views of the Companions on the issue have been recorded in the Hadith and the exegetical literature. As for the works of the researchers and scholars of the past, many of the commentators of the Qur'an understood some Qur'anic words to be referring to music. Based on their interpretation of the Qur'anic references, they maintained that it is prohibited in Islam. As we have already mentioned, scholars of the science of Hadith consider that most of the narratives which are often presented to establish the prohibition of music are Da'if and unreliable. Some of these scholars declare that there is no Sahih Hadith in the entire corpus of the Hadith literature that proves the prohibition of music. However, the majority of the jurists have declared that music is an activity forbidden in Islam. They base their argument on narratives discarded as Da'if by the scholars of the science of Hadith.
We have studied all these sources of religious knowledge and have tried to determine the status of music in Islam. Our thorough research has led us to the conclusion that music is one of the permissible natural gifts of God. The Islamic Shari'ah does not forbid it. One can use the musical tones in hymns, encomia, odes or tragedy, epic and comedic poems. However, if any of these literary poetical compositions contain any polytheistic or atheistic subject matters or is prone to promote impiety and sinfulness, then of course, it must be condemned and rendered unallowable. But it must be understood, this is only the content of the poetry recited that is being condemned in this case not the art of music itself. If the content of the poems and all literature is endorsed by the Shari'ah and does not offend man's moral values, then music can be used in poetry, prose, oratory, writings and recitals. If the message conveyed through the rendered contents does not conform to religious and moral principles, then all such indulgences shall necessarily be forbidden. For example, if a poem written in praise of a messenger of God is contaminated by verses expressive of polytheistic ideas then that very poem is to be forbidden, not the art of poetry. Similarly, songs that contain immoral utterances should be condemned. However, once again, this is done merely because the contents of these literary genres contain debauchery and the literary activity itself cannot be prohibited based on this. Still, if any such permissible thing has become associated with an evil thing, it can be temporarily banned in order to block the way for that inseparable evil.
1. Music and the Holy Qur'an
The Holy Qur'an is the last episode of the religious guidance divulged by God to man. Initially implanted in human nature in the form of intuitive knowledge of certain basic facts, this religious guidance culminates in the Holy Qur'an. Over the course of history, different Prophets (sws) of God added different rites, rituals and practices to the treasure of Divine guidance.
The Prophet Abraham (sws) gave these practices (known to all as Sunat-i-Ibrahimi) a well-defined and concrete shape. On the other hand, Divine books like the Torah, Psalms and the Gospels further explained various aspects of the Shari'ah directives and the wisdom behind them. Then, finally, came the Prophet Muhammad (sws) and the Holy Qur'an. Thus, the Holy Qur'an is the last version of the religious guidance and not the first. It would mean that besides the Holy Qur'an, the sources of religious guidance include dictates of nature, Abrahamic practices and previous scriptures.
All religious precepts are termed as Ma'ruf and Munkar in the Holy Qur'an. The word Ma'ruf signifies all such acts as are inscribed in the human nature as praiseworthy, and the word Munkar is applied to the ones considered evil. Man's ability to tell the nature of the deeds enables him to distinguish good from evil. This is the very yardstick by which he can identify the moral and immoral aspects of certain acts. Therefore, relying on this human knowledge, the Holy Qur'an does not provide an exhaustive list of good and bad deeds. Generally, it only provides principal guidance. Detailed guidance is only considered necessary where humans tend to err in a specific matter and clarifications are rendered inevitable.
In the light of the above explanation, we can conclude that the Holy Qur'an does not pass a verdict on all human thoughts and actions. Rather, it leaves the matter to men to decide for themselves in the light of primary sources of religious knowledge, referred to above as innate guidance and established religious practices. In some matters, it gives only principal guidance and/or slight hints. In others, it provides necessary details. As for music, the matter has not been directly addressed in the Holy Qur'an. No single Qur'anic verse clarifies its religious status.
i. Rhyme and Rhythm in Qur'anic Verses
The Holy Qur'an contains unparalleled aural beauty and the best stylistic expression. Though a literary masterpiece, it cannot be identified with the well-known literary genres like poetry, prose or oration. Yet, the element of rhyme in its verses exhibit that the Author has given special attention to it in order to give it a tint of rhythm. The rhyme element in the Qur'an creates an enchanting effect on the listeners - commoners or scholars, Muslims or non-Muslims alike. It was only this aspect of the Qur'anic discourse because of which the Quraysh were able to say that the Holy Prophet (sws) was a poet and the Qur'an, a poetic composition. Since the Almighty has beautified the Qur'an with rhyme and rhythm, we can conclude that He loves rhyme and rhythm in words, and beauty in their sounds. Music no doubt is a form of this assonance created by a certain order of words and their sounds. For that account, the Holy Prophet (sws) encouraged the believers to recite the Qur'an with a beautiful and pleasing sound. He is reported to have said: He who does not recite the Qur'anic verses in a beautiful tone does not belong to us. (Bukhari, No: 7089) Beautify your recitation of the Qur'an with your beautiful recitation. (Ibn Khuzaymah, No: 1556)
ii. The Prophet David (sws) and his Psalms
When the Prophet David (sws) would sing God's praises, the birds and mountains would join him. This has been referred to in Surahs Anbiya, Saba and Suad of the Holy Qur'an. …and We caused the mountains and the birds to join with David. They would praise God with him. (21:79)
In the verse, the verb 'sakhr' has been employed, which means to subject something, subdue it, and bring it in conformity with something else. Though it is not clear from different usages of the word in the Qur'an that the Prophet David (sws) would sing his hymns, yet if seen in the light of the Biblical texts, it becomes clear that he certainly did. The Bible clearly mentions that the Prophet David (sws) would beautifully sing his psalms on a harp.
Oh come, let us sing to the Lord; let us make a joyful noise to the Rock of our salvation. Let us come before His presence with thanksgiving, and make a joyful noise to Him with psalms. (Psalms 95:1-2) Oh sing to the Lord a new song; sing to the Lord, all the earth. Sing to the Lord, bless His name; show forth His salvation from day to day. (Psalms 96:1-2)
I will sing a new song to You, O God; on a harp of ten strings I will sing praises to You. (Psalms 144:9)
The famous Muslims scholar, Abu'l Kalam Azad has taken the referred to Qur'anic verse to mean that David (sws) would sing his psalms in praise of God. He writes:
The Prophet David (sws) had a very sweet sound. He is the first to compile Hebrew music and he developed the Egyptian and Babylonian harps into more sophisticated musical instruments. A study of the Torah and Jewish tradition reveals that when he would climb the mountain tops and sing the praise of his Lord on his harp, the trees and stones would join him enraptured. Exegetical narratives also corroborate this fact. 'Subjecting the birds to David (sws)' can signify either that all kinds of birds would flock to his palace or his songs would enrapture them. The book of Psalms comprises a wonderful collection of songs that David (sws) composed with Divine inspiration 4.
Renowned Qur'anic exegete, Amin Ahsan Islahi too has explained the verse of Surah Anbiya in the light of the Biblical narrative. He writes: David (sws) cherished a deep communion with God. At nights, He would set out for the mountains and sing the praises of God. The pleasing sound of his songs would echo through the mountains and the birds would join him. It is noteworthy that the Torah clearly mentions that David (sws) not only had a very sweet voice but his voice revealed strong passion. Furthermore, all these hymns are in the form of songs and poems inspired by God. These inspired hymns cast such deep effect on the listeners that even successive translations have left only little poetical element in them, they still fully captivate the audience. The heart leaps for joy upon hearing them. Imagine a person with so sweet a sound as David (sws) singing the praises of God amid the serene mountains in the stillness of early dawn. You would no longer doubt that the mountains would echo and the birds would respond to his utterances. One should not entertain the thought that it is only a poetical reverie. Nay, it stands an irrevocable fact.
The Holy Qur'an makes it clear that everything in this universe exalts the Lord. It is our lack of understanding, due to which, we cannot comprehend these thanksgivings. Their yearning to praise God is inflamed when someone else starts singing their heart's voice. They feel enraptured by such a song in the surroundings and join the singer in his utterances. Our inability to comprehend the thanksgiving offered by each and every creation should not lead us to conclude that none else could understand it. All such people as have molten hearts can.
Mawlana Rum has beautifully expressed the thought in the following verses: The philosopher belies the incident of Hananah. He is not familiar with the (extraordinary) senses of the Prophets. The famous Urdu poet Mirza Ghalib says: At your end is the problem that you do not know the secrets being unveiled to you. Something that seems a curtain before you is in fact the pardah from which the music flows 5.
Islahi's commentary of the relevant verses of Surah Suad reflects the fact that David (sws) alone was able to comprehend the praises of the mountains and birds because it was a special favour of God on him. He writes:
Each and everything in this universe sings the praises of God. It is only the humans who cannot understand their utterances. Our failure to understand their praises does not necessitate that none could understand them. The Almighty had bestowed upon David (sws) not only the sound sweet enough to enrapture the birds and the mountains, but also the perceptive ears which could enable him to understand the hymns of the mountains and birds 6.
2. Music in the Bible
The Bible is a collection of the Torah, Psalms, Gospels and other Divine scriptures. Basically, it contains God's Shari'ah and His wisdom. Although different followers of the Book have lost many parts of this Divine book and altered some others because of their mutual differences, yet it treasures invaluable assets of Divine guidance. If seen in the light of the final revelation - the Holy Qur'an - the contents of the Bible afford us very precious guidance.
We find numerous references to music and musical instruments in the Bible. This means that in the religion brought by the Prophets of God, music and musical instrument have never been disallowed. In the Bible, one finds many places where music accompanies the praises of God. Besides, at many other places, the Bible positively mentions the use of music in expressing delight, sorrow, as well as in the context of war.
i. Worship Rituals and Music
When the Pharaoh and his people were destroyed in the sea by the command of God, as mentioned in Exodus, and Moses (sws) successfully delivered his people from the Egyptian captivity, all the Israelites embraced the faith and believed in God and His Messenger. On that occasion, Moses (sws) and the believers accompanying him praised their Lord:
Then the sons of Moses and Israel sang this song to the Lord, and spoke, saying, 'I will sing to the Lord, for He has triumphed gloriously; the horse and his rider, He has thrown into the sea. The Lord is my strength and song, and He has become my salvation'. (Exodus 15:1-2)
Who is like You, O Lord, among the gods? Who is like You, glorious in holiness, fearful in praises, doing wonders? (Exodus 15:11)
What follows this is the reason that occasioned the singing. Maryam, the sister of Moses and Aaron, it has been told, played a tambourine. For the horse of Pharaoh went in with his chariots and with his horsemen into the sea, and the Lord brought again the waters of the sea upon them. But the sons of Israel went on dry land in the middle of the sea. And Miriam the prophetess, the sister of Aaron, took a timbrel (a musical instrument similar to tambourine) in her hand. And all the women went out after her with timbrels and with dances. And Miriam answered them, Sing to the Lord, for He has triumphed gloriously. The horse and his rider He has thrown into the sea. (Exodus 15: 19-21)
According to Chronicles, when the Prophet Solomon (sws) got back the Ark of Covenant, the whole Israel stood before it and offered sacrifices to express their delight and sang praises to their Lord.
And they were as one to the trumpeters and to the singers, to make one sound to be heard in praising and thanking the Lord; and as they lifted up their voice with the trumpets and cymbals and instruments of music, and praised the Lord, saying, For He is good, for His mercy endures forever, the house was filled with a cloud, the house of the Lord. (2 Chronicles 5:13)
As for the book of Psalms, it comprises a wonderful variety of inspired pieces of music and songs. There are numerous internal testimonies to the fact that the Prophet David (sws) sang these songs with the help of musical instruments. Inscriptions to many chapters of the book read, 'To the Chief Musician, for stringed instruments. A Psalm of David (sws).' The contents of the Psalms also evidence this fact.
Oh come, let us sing to the Lord; let us make a joyful noise to the Rock of our salvation. Let us come before His presence with thanksgiving, and make a joyful noise to Him with psalms. (Psalms 95:1-2)
Oh sing to the Lord a new song; sing to the Lord, all the earth. Sing to the Lord, bless His name; show forth His salvation from day to day. (Psalms 96:1-2)
I will sing a new song to You, O God; on a harp of ten strings I will sing praises to You. (Psalms 144:9)
ii. Music as Expression of Gladness on the Most Joyous Occasion We learn from the Bible that the Israelites used music to celebrate joyous occasions. According to the book of Kings, Solomon's kingship was proclaimed with joyful music and songs. And all the people came up after him, and the people piped with pipes, and rejoiced with great joy, so that the earth was torn with their sound. (1 Kings 1:40) iii. Music in the Context of Wars According to the book of Numbers, the Almighty commanded Moses (sws) to make two silver trumpets to call the assembly, and to signal instructions in regulating movements of the troops in times of war. And the Lord spoke to Moses saying, 'make two trumpets of silver for yourself. You shall make them of beaten work. And they shall be used for the calling of the assembly and for causing the camps to go forward.' (Numbers 10:1-2)
1. A Sahih Hadith is transmitted through an unbroken chain of narrators all of which are of sound character and memory. Any Hadith should not clash with a more reliable report and must not suffer from any other hidden defect. 2. A Hasan Hadith is transmitted through an unbroken chain of narrators, all of whom are of sound character but weak memory. This Hadith should not clash with a more reliable report and must not suffer from any other hidden defect. 3. A Da'if Hadith is that which cannot gain the status of Hasan because it lacks any one or more elements of a Hasan Hadith. (e.g. if the narrator is not of sound memory and sound character, or if there is a hidden fault in the narrative or if the chain of narrators is broken). 4. Abu'l-Kalam Azad, Tarjuman Al-Qur'an, Vol. 2, (Lahore: Islamic Academy, 1976), p. 480 5. Islahi, Amin Ahsan, Tadabbur-i-Qur' an, 2nd ed., vol. 5, (Lahore: Faran Foundation, 1986), pp. 173-4 6. Ibid., p. 552 Prophetic Sayings on Music Music was one of the favourite cultural traditions of the Arabs in the days of the Prophet Muhammad (sws). Music and musical instruments were frequently used in worship rituals. It was also employed in the expression of delight and sorrow. Music accompanied wars and festivals too. A study of the traditions ascribed to the Holy Prophet (sws) reveals that not only did he express his likeness for Music but he also encouraged others to play it on festive occasions. Some reliable narratives in this regard make it clear that the mother of the believers, 'A'ishah (rta) listened to songs in the very presence of the Holy Prophet (sws). The Holy Prophet (sws) himself is reported to have encouraged people to use music on wedding ceremonies. On his migration from Makkah to Madinah, the women sang welcome songs on the Daff and the Holy Prophet (sws) expressed his approbation of this. At another occasion, a professional female singer and musician approached him and requested him to listen to her song. The Holy Prophet (sws) not only himself listened to her song but also took 'A'ishah (rta) to listen to her. The mother of the believers leaned on the Holy Prophet's (sws) shoulders and enjoyed the performance for a considerable time. During journeys, the Messenger of God showed his likeness for the Hida, a kind of desert song. He is also reported to have appointed a Hadi for his camels who was endowed with a very sweet sound. He also emphasized beating the Daff in order to announce Nikah. Various traditions have been recorded in the books of Hadith on these issues. A study of some of these traditions follows. i. Music on the 'Id Festivals Narrates 'A'ishah (rta): The Messenger (sws) of God came to my residence while two female singers were singing the songs of Bu'ath...1 The Holy Prophet (sws) lay down and turned his face to the other side. Meanwhile Abu Bakr (rta) entered and [seeing the singers] rebuked me thus: 'Satanic musical instruments in the presence of the Holy Prophet (sws)?' On hearing this God's Messenger (sws) turned towards him and said: 'Let them [sing and rejoice]'. When Abu Bakr was engaged in some other business, I signalled to the girls [to go out] and they left. It was on the 'Id day.2 (Bukhari, No: 907) We can conclude from this narrative the following points: · The Mother of the believers, 'A'ishah (rta), was listening to songs on 'Id day. · The songs were being sung in the residence of the Holy Prophet (sws). · A professional singer was performing.3 · The song was not a hymn to God; rather a relic of a war fought before the advent of Islam. · The mother of the believers did not stop listening to the song even after the Holy Prophet had arrived. · The Holy Prophet (sws) did not forbid her from listening to the song. · He did not stop the female singers either. · He himself was not attracted to the performance but he must have heard the song as he could hear Abu Bakr's comments. · Abu Bakr (rta) condemned the practice at first sight and declared that these were satanic instruments. · When he tried to stop the singers and censure the listeners, the Holy Prophet (sws) stopped him from doing so. The report evidently proves that the Holy Prophet (sws) allowed singing music during religious festivals. This is evidenced by the fact that Holy Prophet's (sws) wife enjoyed singing and music. Although Abu Bakr (rta) tried to stop the function, the Holy Prophet (sws) did not interfere with it, and let the performers and the audience enjoy themselves. Therefore, in light of this evidence we can conclude that music can justifiably be considered allowable in Islam. The following narrative also deals with the issue: Umm-i-Salamah narrates: A slave girl belonging to Hassan Ibn Thabit (rta) came to us on 'Id al Fitr. Her hair was unkempt and she carried a tambourine and was singing [some song]. Umm-i-Salamah rebuked her. But the Holy Prophet (sws) said to her: 'Ummi-i-Salamah, let her [sing and rejoice]. Certainly every nation has an 'Id and this day is our 'Id'. (Mu'jam Al-Kabir, No: 558) ii. Music on Wedding Ceremonies Narrates Ibn 'Abbas: 'A'ishah (rta) arranged the marriage of a close Ansari girl. The Holy Prophet (sws) also came to attend the ceremony. He inquired from the people: 'Have you sent forth the bride?' 'Yes', they replied. 'Did you send any singer with her?' He asked. 'A'ishah (rta) replied in the negative. The Holy Prophet (sws) then remarked: 'The Ansar cherish singing. It would be better that you sent along with her a singer who would sing' 4 'We have come to you; we have joined you. Peace be upon us. Peace be upon you.' 5 (Ibn Majah, No: 1900) The narrative delineates the following points: · The way the Holy Prophet (sws) inquired about singing and playing music on this occasion reveals that it was customary for the Arabs to send a singer with the bride when sent to join the bridegroom. · The Holy Prophet (sws) was not pleased to hear that the custom was abandoned on that occasion. · He encouraged people to adhere to the custom. · He suggested some couplets to be recited on such occasions though he did not sing them. · He referred to the characteristics of the Ansar and did not express his disapproval of the same. The narrative proves that the Holy Prophet (sws) approved of singing and playing music on marriage ceremonies. Some other versions of the narrative reveal that the Prophet (sws) noticed that there was no singing or music being played in the house where the marriage ceremony was being conducted. He felt strange and inquired about the reason. Consider the following text of the narrative: 'A'ishah (rta) reports: An Ansari girl lived under my guardianship and I arranged her marriage. The Holy Prophet (sws) came to my house on the day she was married and did not hear any songs or any other joyful activities. [Observing this] he asked of me: 'Did you people sing to her or not?' 'This is the tribe of the Ansar who like singing,' he added. (Ibn Hibban, No: 5875) iii. Use of Music on Joyous Occasions Ibn 'A'ishah narrates: When the Holy Prophet (sws) came to Madinah, the women and the children started singing: 'The Moon has risen upon us from the hillocks of Wida'. We owe gratitude [to God] as long as those who call God continue doing so. O Prophet (sws) you have brought a religion that is worthy to be followed'. 6 Narrates Anas Ibn Malik: [Having entered the city], the Holy Prophet (sws) passed through a certain part of the town. Suddenly some slave girls appeared singing on the Daff the following ditty: 'We are the slave girls of Bani Najjar. 7 How lucky! This day the Holy Prophet (sws) has come to be our neighbor'. At this the Holy Prophet (sws) remarked: 'God knows that I love you people' 8 (Ibn Majah, No: 1899) These narratives deal with the Holy Prophet's arrival in Madinah after his migration from Makkah. Their content can be summarized in the following points: · The Holy Prophet's arrival in Madinah was an extremely joyous occasion. · People expressed their joy by singing joyous songs. · Slave girls were also from among the singers. · They had musical instruments to play with their songs. · The Holy Prophet (sws) and the Companions (rta) heard these songs but they did not express their disapproval. · The Holy Prophet (sws) expressed his love and kindness for singing women. These and other similar narratives sufficiently prove that when the Holy Prophet (sws) reached Madinah after his migration from Makkah, he received a warm welcome. The city had a festive appearance. Every one was filled with joy on the Holy Prophet's arrival. Women, slave girls, singing women and children expressed their joy by singing welcome songs and playing the Daff. The Holy Prophet (sws) appreciated this. Therefore, one cannot deny the fact that the Holy Prophet (sws) sanctioned celebrating joyous occasion by singing melodies using musical instruments. iv. Use of Music during Travels: Narrates Salama Ibn Al-Akwa': 'We set off for Khaybar in the company of the Holy Prophet (sws) at night. A man from the group said to 'Amir: 'O 'Amir, would not you let us hear your poetry?' 'Amir who was a Hida poet got down and started reciting for the people [the following verses]: 'O God, were not it for your guidance, we could not have been able to offer the Salah and pay the Zakah. So please forgive our sins that [we have committed] and the ones we may commit in future. We are ready to offer our lives for your cause. Grant us perseverance when faced [with the enemy] and pour down your mercy upon us. [We are the people] who refuse to surrender when the enemy challenges us to fight. And [we leave them] to cry for help against us'. The Holy Prophet asked: 'Who is that signer?' They replied: ''Amir bin Al-Akwa''. 'God bless him', prayed the Holy Prophet (sws) 9. (Bukhari, No: 3960) We learn from the narrative that: · The Companions were along with the Holy Prophet (sws) on his way to Khaybar. · Some of the Companions requested 'Amir (rta) to sing from his Hida (i.e. song sung primarily to drive camels, which correspond to their walk). He complied with the request and began his recitation with such a loud voice that the Holy Prophet (sws) could hear him.
· The Holy Prophet (sws) inquired about the singer approvingly. · Since he had recited good verses the Holy Prophet (sws) prayed for him.
Hida is a form of the desert poetry. The verses in this kind of poetry are rhymed corresponding to the pace of the footsteps of the camels. Ancient Arab camel drivers would sing this kind of poetry while travelling through the desert. Though the primary purpose of this singing was to encourage the camels to walk speedily yet the camel drivers themselves enjoyed it a lot. Many Hadith narratives refer to this practice of the time and evidently prove that the Holy Prophet (sws) and his Companions would enjoy this kind of poetry.
According to other narratives on the same subject, the Holy Prophet (sws) had appointed Anjashah, who had a very pleasing voice, to serve as a Hadi (i.e. camel driver) during his travels in the desert. During one of the travels, the camels started to pace very quickly affected by the sweetness of his sound. The Holy Prophet (sws) stopped him lovingly from singing Hida. He asked the singer not to force the beasts to walk at a faster pace so that female riders do not fall down. 'Anas Ibn Malik reports:
The Holy Prophet had a Had, Anjashah. He had a very sweet sound. [During one of his journeys] the Holy Prophet (sws) said to him: 'Slow down, Anjashah, lest you should break the delicate goblets. Qatadah explained that the Prophet (sws) was referring to delicate women. (Bukhari, No: 5857) According to the scholars Hida' definitely is a type of singing.
Dr. Jawwad Ali writes: Hida is of the oldest type of singing in Arabia that was specifically used during travels and is still used in contemporary Bedouin society. Besides, since the Hida songs suit sorrowful situation, this type of singing was used in mourning etc. as well. The Holy Prophet (sws) got a Hida singer appointed for him called Al-Barra' Ibn Malik Ibn Nadar Al-Ansari who would drive camels for male riders. Another Had of his was Anjashah who had a very melodious tone. He was a black slave of the Holy Prophet (sws) who was employed to serve as a Had for the camels of the wives of the Holy Prophet (sws). 10 He further writes: Al-Hida' actually is the singing used among the desert dwellers … this kind of singing corresponds with the tones cherished by the desert dwellers and also with their simple and natural mourning songs that please the nomadic tastes of these Bedouins. 11 Ibn Khaldun writes in his book, Muqaddamah, that the basic purpose of Hida was not only to please the caravan members but also to urge the camels to proceed faster.
This feeling of joy is even found in speechless animals not to mention humans. Therefore we see that the camels respond to the Hida of the riders, and the horses are affected by the whistles and shrill sounds. We already know that animals receive effects of the songs if they are rhythmical, and correspond to the rules governing the art of music. 12
v. Musical Instruments
Narrates Rabi', daughter of Mu'wwadh: On the occasion of my transfer to my husband's home after marriage, the Holy Prophet (sws) came to visit us and sat down on my bed just as you [the next narrator] are sitting before me now. Some slave girls were beating the Daff and singing in lamentation of their forefathers who had been killed during the battle of Badr. Then one of the girls sang: 'Among us is the Prophet (sws) who knows even what will happen in coming days'. At this, the Holy Prophet (sws) said: 'Do not say this, but go on singing. 13 (Bukhari, No: 3779) We learn from the narrative that: · The Holy Prophet (sws) attended a marriage ceremony where some slave girls were singing. · Singing was not stopped on his arrival. · The singers used the Daff with their singing. · The Holy Prophet (sws) heard them [this is evident from the fact that he stopped them from uttering certain words.] · He however ordered them to continue with what they were singing before.
This effectively proves that the Holy Prophet (sws) did not impose any restriction on using the Daff, a common musical instrument used in that society. Keeping in view the information we received through the above mentioned narratives we can conclude that Arabs of the times of the Holy Prophet (sws) would use musical instrument to accompany their singing on joyous occasions. This has been done in the presence of the Holy Prophet (sws) to which he did not object. Some other narratives even tell us that the Holy Prophet (sws) even ordered the people to use musical instruments at the occasion of marriage.
The Holy Prophet (sws) said: 'the only thing that distinguishes the allowable act (i.e. Nikah) from the forbidden one (fornication) is the beat of the tambourine and open declaration of the Nikah. 14 (Ibn Majah, No: 1896) The Daff no doubt is an old musical instrument to be played by hand, which remained in use from ancient times.
In this regard, Dr. Jawwad 'Ali writes: The Daff is one of the most well known primitive musical instruments. .. It is used to express joy and high spirit. Women also play it. The Arabs would commonly use it on their most joyous occasions. When the Holy Prophet (sws) reached Madinah he was welcomed with the singing of songs and playing of the Daff. Usually, the Arabs would use it on joyful ceremonies like weddings, and would sing songs along with it. 15
The Bible also contains references to the Daff as a musical instrument at various occasions. One of the Urdu Bible dictionaries, Qamus Al-Kitab, defines the instrument thus: It was a kind of narrow hoop musical instrument which was held in [one] hand and played [by striking it with the other.] It was used to create rhythm while singing and dancing. It would offer much cheerfulness in celebrations and processions. 16
vi. Art of Music Narrates Sa'ib Ibn Yazid: A woman came to the Holy Prophet (sws). He asked 'A'ishah (rta): 'Do you know her?' 'No, O Prophet (sws) of God' she replied. 'This is the female professional singer of such and such tribe. Do you want her to sing to you?' So the woman sang for her. 17 (Bayhaqi, No: 8940) We learn from the narrative: · A woman connected with the art of music 18 came to the Holy Prophet (sws). · She expressed her desire to sing to 'A'ishah (rta) · The Holy Prophet (sws) did not express dislike for this nor did he rebuke her. · He introduced her to 'A'ishah (rta). · With the permission from the Holy Prophet (sws), the singer sang to 'A'ishah (rta).
The narrative evidences that the Holy Prophet (sws) did not consider singing evil in its nature. Had it been the case he would have hindered the woman from doing so or at least he would not have allow 'A'ishah (rta) to listen to her song. Some other narratives tell us that such professional singers and dancers, both men and women, were common among the Arabs of that time, and the Holy Prophet (sws) did not deem it undesirable to enjoy their performance.
Consider the following narratives: Narrates 'A'ishah (rta): The Holy Prophet (sws) was present among us when suddenly we heard children creating noise. The Holy Prophet (sws) stood up. [We found out] that a black slave woman was dancing encircled by children. The Holy Prophet (sws) [called me] saying: ''A'ishah (rta), come and watch'. I came [to him] placed my chin over the Prophet's shoulders and watched through the space between his shoulders and head... The Holy Prophet (sws) asked many times: 'Have you not got enough of it?' In order to know how he cares for me I continued replying in the negative. Meanwhile 'Umar (rta) came and the gathering disbursed [seeing him]. At this the Holy Prophet commented: 'I see that the devils from among the Jinn and the humans have fled at 'Umar arrival.' 19 (Tirmidhi, No: 3691)
Abdullah Ibn Buridah narrates on the authority of his father: The Holy Prophet (sws) returned from some of his military expeditions. A black slave girl approached him and said: 'I had vowed to beat the Daff before you if God brought you back unhurt'. The Holy Prophet replied: 'If you have, then proceed'. She started beating the Daff. Meanwhile Abu Bakr (rta) came and she continued beating it. Later when 'Umar (rta) came she covered her instrument under herself as soon as she saw him. At this the Holy Prophet (sws) commented: ''Umar, even Satan fears you'. (Bayhaqi, No: 19888)
The overall situation depicted in the above narratives makes it clear that the word 'Habshiyyah' and 'Jariyyah Sawda'u' connote professional singer slave-girl. For it would not be possible for a common lady to perform before the general public.
The word 'Qaynah' in the above mentioned narrative from Sunan Al-Bayhaqi connotes a professional female singer. The context does not permit any other explanation. Besides, it is a known fact that in the Arabic language the word has been used as a term for a professional female singer. The author of Lisan Al-'Arab writes, 'and the word 'Qaynah' means female slave singer.' 20
Black male and female slaves excelled in the art of dancing and music. Many narratives provide sufficient evidence that they exhibited their skill in the presence of the Holy Prophet (sws) at numerous occasions and he did not condemn it.
vii. Dance
Anas (rta) narrates: Black slaves were dancing in front of the Messenger (sws) of God and sang the following words: 'Muhammad (sws) is a pious person'. The Holy Prophet (sws) [did not understand their utterances] and asked what they were saying. The people replied: 'they say that Muhammad (sws) is a pious person'. (Ahmad, No: 12562)
We learn from the narrative that: · Some black slaves were dancing in the presence of the Holy Prophet (sws). · They were singing the praise of the Holy Prophet (sws). · The Holy Prophet (sws) did not stop them from doing so. · He was interested in their performance. This is revealed by his question about their utterances.
The Hadith literature contains enough evidence to the fact that professional dancers from among the Abyssinian slaves used to perform before the Arabs. The nobles of Arabia would not consider enjoying such performances as undesirable. Therefore they would invite such artists to perform on their festive occasions. Dr Jawwad 'Ali writes: The Abyssinians were famous for their love of dancing. The people of Makkah and of other territories of Hijaz would call upon them to perform their special dances and sing songs whenever they would hold joyous ceremonies like marriage, circumcision and other similar festive occasions. 21
Many Hadith narratives show that 'A'ishah (rta) enjoyed the dancing feast of the Abyssinian slaves along with the Holy Prophet (sws)... Narrates 'A'ishah (rta): Once on an 'Id day the Abyssinian slaves came and started dancing in the mosque. The Holy Prophet (sws) called me. I placed my head on the Holy Prophet's shoulder and started watching their performance. [The Holy Prophet did not stop me] until I myself got tired of watching them and turned away. (Muslim, No: 892)
viii. The Prophet's Praise for a Melodious Voice
Narrates Abu Musa: The Holy Prophet (sws) [heard him recite the Holy Qur'an] and commented: 'O Abu Musa, you have been given one of the musical wind-instruments of the nation of David'.
The narrative tells us: · The Holy Prophet (sws) liked reciting the Qur'an in sweet sound. · He rendered it analogous to using musical instruments. · He appreciated the musical instruments used by people of David (sws). This markedly shows that the Holy Prophet (sws) liked melodious utterances. The words of the narrative shows that the reason the Holy Prophet (sws) praised Abu Musa's recitation was the sweetness of his voice. Obviously, this sweetness of sound should always be considered a desirable thing; not only this sweetness will be enjoyed while reciting the Holy Qur'an but also other poetry, for example, poetical compositions in praise of God and exalting Him and in expressing other good subjects or poetry. In all these things, a beautiful voice should be equally considered a virtue. The art of music and singing is nothing but rhythmical melodious themes. There is no doubt that the principles of reciting the Qur'an beautifully are different from the ones used in common musical notes. However, this is equally true that the treble and bass and beauty and delicacy of utterance are elements common in the Qur'anic recitation and other types of singing. Seen in this perspective, both arts have a common trait of some sort.
Furthermore, the narrative approves of the musical instruments of David (sws). Thus the Holy Prophet (sws) recognized Biblical accounts regarding David (sws) and his followers about their use of music and musical instruments in singing the praises of God. That is the reason the great exegetes of the Qur'an have recorded this Hadith narrative in connection with the Qur'anic verses dealing with David's praises of God.
While commenting on verse 79 of Surah Anbiya, the celebrated commentator of the Qur'an, Ibn Kathir writes:
And this was because of his reciting the Psalms in a melodious voice. When he would sing it the birds would stop in the air and sang in response to David; so did the mountains. It is for this reason that when the Holy Prophet (sws) passed Abu Musa Ash'ari (rta), when he was offering his night prayer, he stopped and listened to his recitation for he had a very beautiful voice. The Holy Prophet (sws) said: 'Indeed he (Abu Musa) has been bestowed one of the musical instruments of the people of David (sws)'. Hearing this, Abu Musa said: 'Had I known that he [the Holy Prophet] was listening, I would have pleased him more'. Abu 'Uthman Nahdi says that he did not find any drum, flute or a reed sound more pleasing than the voice of Abu Musa. 22
Therefore it may safely be concluded that the Holy Prophet (sws) believed in the fact that David (sws) had a melodious voice. ____________ _________ _________ _________ _________ _________ _________ ______ REFERENCES: 1. War fought between the two tribes of the Ansar, namely Aws and Khazraj, before the advent of Islam. 2. This Hadith is Sahih (authentic). 3. The word 'Jariyah' used in the narrative is usually taken to mean young girls. Although the word connotes young girls in certain contexts but there is little room to accept it as such. In this context, the word connotes a slave woman who is a professional singer and well known for her profession. This is evidently proved by the context in which the word is used here, and by the fact that another version of the same narrative has the word 'Qaynah' ( i.e. a professional female singer) has been used instead of Jariyah. The text of the narrative follows: 'A'ishah (rta) narrates that once Abu Bakr (rta) came to her on the day of 'Id Al-Fitr or 'Id Al-Adha in the presence of the Prophet (sws). There were two female singers with her, singing the songs which the Ansar had sung on the day of Bu'ath. Abu Bakr remarked twice: the 'Why these satanic instruments?' The Prophet heard him and said to him: 'Let them sing. Every nation has an 'Id and this day is our 'Id'. (Bukhari, No: 3716) 4. In Bukhari, the narrative has been worded thus: 'A'ishah (rta) reported that once she married a woman to an Ansari man. The Prophet (sws) said: 'O 'A'ishah, what is it that there is no singing and playing whereas the Ansar take delight in this'. (No: 4867) 5. This Hadith is Hasan. 6. 'Ali Ibn Burhan al-Din Halbi, Al-Sirah Al-Halbiyyah fi Sirah Al-Amin, 1st ed., vol. 2, (Beruit: Dar Al-Marifah, 1400 AH), pp. 234-5 7. It would not be correct to translate the word 'Jawari' as young girls. Some other version of the narrative has the word 'Qaynat' (a woman who is a professional singer) instead of 'Jawari'. Anas Ibn Malik narrates that when the Prophet (sws) passed by a clan of Bani Najjar, he noticed some slave girls were singing on Daff: 'We are the singers of Bani Najjar. We are lucky enough to have the Prophet (sws) as our neighbour today'. Then the Prophet (sws) said: 'God knows that my heart feels affection for you people'. (Al-Mu'jam Al-Saghir, No: 78) 8. This Hadith is Sahih (i.e. authentic). 9. This Hadith is Sahih (i.e. authentic) 10. Dr Jawwad 'Ali, Al-Mufassal fi Tarikh Al-'Arab Qabl Al-Islam, 2nd ed., vol. 5, (Baghdad: Maktabah Al-Nahdah, 1978), p. 116 11. Dr Jawwad 'Ali, Al-Mufassal fi Tarikh Al-'Arab Qabl Al-Islam, 2nd ed., vol. 5, (Baghdad: Maktabah Al-Nahdah, 1978), p. 117 12. Ibn Khaldun, Muqaddamah, 1st ed., (Beirut: Mu'assasah Al-'Alami li Al-Matbu'at), pp. 258 13. This Hadith is Sahih (i.e... authentic). 14. Secret marriage contract is not considered valid in the Islamic Shari'ah. Thus open declaration of the marriage is one of the basic requirements for the validity of a Nikah. That is why the Prophet (sws) rendered it desirable to beat the Daff on this occasion during his time. Consider the following narrative: 'Ali (rta) narrates: 'Once the Holy Prophet (sws) and his Companions passed the tribe of Bani Zariq. He heard singing sounds and music. 'What is this?' he inquired. People replied: 'Messenger of God, the Nikah of such and such [person is being conducted]'. 'His religiosity now reaches the zenith' said the Prophet (sws). 'This is the prescribed way of Nikah. Neither adultery nor secret marriage is allowed until one hears the sound of the Daff or watches the smoke rising. Husayn said: 'I was also informed by 'Amr Ibn Yahya Al-Mazani that the Prophet would disapprove of secret marriage [and would not accept it] until the Daff was played'. (Bayhaqi, No: 14477) The Prophet (sws) held it necessary for the Arabs of his time to use the Daff to announce the wedding considering the prevailing custom and cultural traditions of the Arabs of that time. In current times, the purpose can be met through any other available means. 15. Dr Jawwad 'Ali, Al-Mufassal fi Tarikh Al-'Arab Qabl Al-Islam, 2nd ed., vol. 5, (Baghdad: Maktabah Al-Nahdah, 1978), p. 108 16. F.S. Khayrullah, Qamus Al-Kitab, 5th ed., (Lahore: Masihi Kutub Khanah, 1993), p. 978 17. This Hadith is Sahih (i.e... authentic). 18. Here the word Qaynah has been used which stands for a professional female singer. 19. Some people present this narrative to prove that the art of music is evil in nature. They base their argument on the prophetic saying, 'I see that Satan from among the Jinn and the humans have fled when 'Umar arrived'. They claim that the Prophet (sws) related music with Satan and thus expressed his dislike for it. We understand that the sentence is only expressive of sarcasm, which he used to express the harshness of 'Umar's disposition. If the words are taken in their literal meaning then one wonders what explanation is to be given for the presence of the Prophet (sws), 'A'ishah (rta) and Abu Bakr (rta). 20. This is the well acknowledged meaning of the word. The word has been used in this implication before and after the advent of Islam. Imra' Al-Qays says: (No worry if I have grown sorrowful. How many delicate singing slave girls did I employ on playing a Kiran. They had such musical instruments in their hands which on being stirred by the hands gave heavy sound that spread through the whole band of troops.) 21. Dr Jawwad 'Ali, Al-Mufassal fi Tarikh Al-'Arab Qabl Al-Islam, 2nd ed., vol. 5, (Baghdad: Maktabah Al-Nahdah, 1978), p. 122 22. Ibn Kathir, Tafsir, vol. 3, (Lahore: Amjad Academy, 1982), p. 187 Article Refernce: Al-Mawrid, Institute of Islamic Sciences
Further Discussion Regarding Music
We understand that some of the Muslims scholars of the past understood some Qur'anic words to be referring to music. Based on their interpretation of the Qur'anic references they maintained that it is prohibited in Islam. They also present these narratives to support their view. If it were the Hadith only then we have many other more reliable narratives that prove the allowance of music. The scholars of the science of Hadith consider most of the narratives that are often presented to establish the prohibition of music as Da"if (i.e. weak) and unreliable. Some of these scholars declare that there is no Sahih Hadith in the entire corpus of the Hadith literature that proves the prohibition of music. Our approach to religious matters is a little different.
We do not think it appropriate to draw conclusions from individual narratives. Rather, all the individual narratives should be studied in the light of the Qur'an. Our scholars have studied all the sources of religious knowledge and tried to determine the status of music in Islam. Their research has led them to the conclusion that music is not prohibited in itself. The Islamic Shari'ah (i.e. Law) does not forbid it. One can use the musical tones in hymns, encomia, odes or tragedy, epic and comedic poems. However, if any of these literary poetical compositions contain any polytheistic, atheistic or any such subject matter that promotes immorality and unethical behavior then of course they must be condemned and rendered unallowable.
Thus, only the content of the literature recited is to be condemned not the art of music itself. If the content of the poems is endorsed by the Shari'ah and does not offend moral values then music can be used in all such communications such as poetry, prose, oratory, writings and recital. If the message conveyed through the rendered contents does not conform to the religious and moral principles of Islam then all such indulgences shall necessarily be forbidden... For example, if a poem written in praise of a messenger of God is contaminated by verses communicative of polytheistic ideas then that poem is to be forbidden, not the writing of poems itself. Similarly, songs that contain immoral utterances should be condemned. However this is merely because the contents of these literary genres contain debauchery and the literary activity itself cannot be prohibited based on this. Still however, if any such permissible thing is necessarily associated with a moral evil, it can be temporarily banned in order to block the way for that evil.
Let us start with the Qur'anic verse you have quoted and which is often presented to prove the illegality of music.
There are some who buy "frivolous talk" so that they, without knowledge, lead men away from the path of God and hold it (i.e. the verses of God) up to ridicule. For these there shall be shameful punishment. When our verses are read out to them they turn their backs in scorn as though they never heard them. As if their ears contained deafness. Proclaim a woeful punishment to them. But those that embrace faith and do good works shall have gardens of delight, where they shall dwell forever. This promise of the Almighty shall be fulfilled and He is the Mighty the Wise One. - Luqman 31:6-9
We will study the verse keeping it in its proper context and according to the classical Arabic language in which the Qur'an was revealed. No scholar has authority over Qur'anic assertions. The key words in this verse used to infer prohibition are "lahw al Hadith" (i.e. idle/frivolous talk). This is an accusative compound word composed of the words "lahw" and "al-Hadith." The word "lahw" connotes something that is used as a distraction (via amusement or entertainment) and which diverts you from meaningful activities.
The author of Lisaan al `Arab writes:
"Lahw" is something you indulge in and entertain with, and your occupation in desire and show of delight and the like. (15/258) Allamah Raghib Asfahaani the author of "Mufradaat" writes: "Lahw" is something which forces you ignore what is important to you and what (meaningful work) you intend to do. (al-Mufradaat al Qur'an p:455) The word Hadith means "something new" or a piece of news. Lisaan al Arab reads: The word Hadith connotes what is new among things and (also) a news." (4/133) Aqrab al Mawaarid reads: The word al-Hadith connotes the new or the news/narrative. (1/170) According to the lexicographers the phrase can be taken to connote the following things:
A plaything Something that makes you forgetful of meaningful activity Evil thing
Commentators have differed a lot on the meaning and implication of the phrase. Different people have suggested different things including singing, musical instruments, polytheism, evil talk, something that hinders you from the way of God and so on.
A careful study of the exegetical literature in this regard reveals that Abdullah Bin Masuood and Abdullah Ibn Abbaas took these words to connote singing. Jabir, `Ikramah, Saeed Bin Jubair, Mujahid, Makhool, Amr Ibn Shoab, Ali Ibn Bazeemah also hold the same view. Hassan Basari is reported to have said that these words refer to musical instruments. Zahhaak said that these refer to polytheistic activity whereas Qataadah opined that these refer to evil talk.
Ibn Jarir Tabari has recorded almost all these sayings and then gives his own interpretation in the following words: And the correct view in this regard is that these words imply every such activity that can hinder you from the way of God and listening to that which has been prohibited by God and His Messenger. This I say because God has not mentioned any specific things rather He used a comprehensive expression "lahw al Hadith." Therefore this is a general directive unless and until some other evidence proves specification. Singing and polytheism are also one of the implied meanings. (21/74) Allamah Zamakhshari and Imam Razi have also given almost the same meaning.
"Lahw" includes every evil thing that makes you unmindful of the good and purposeful activities. And "Lahw al Hadith" would include things like spending nights in listening and narrating stories and baseless narratives, silly talks, joking and laughter, purposeless and nonsense conversation, singing and learning music and the like. (Al-Kashaaf 3:496-98)
"Lahw al Hadith" means abandoning wisdom and indulging in some other evil talks. (Raazi, al-Tafseer al Kabir 25/140)
Keeping in view the above explanation we can safely conclude that we cannot declare music haraam on the basis of the words "Lahw al Hadith" occurring in the Holy Qur'an. The usage in the Qur'an does not accept this interpretation of the word. The word Lahw has been used in many other places in the Qur'an. A study of the context of the verses where the word has been used reveals that nowhere in the Qur'an does the word specifically connote "singing or playing music."
Consider the following Qur'anic usages:
This life of the world is but a pastime and a game. Lo! The home of the Hereafter that is Life, if they but knew. - Al Ankaboot 29:64
And they say: True life is only our life of the world, and we shall not be raised again. If you could see when they will be set before their Lord! He will say: Is not this real? They will reply: of course, by our Lord! This is really happening to us. He will say: Taste now the retribution for that you used to reject. They indeed are losers who denied their meeting with Allah until, when the hour will come upon them suddenly, they will cry: Alas for us, that we neglected it! They will be bearing upon their back their burdens. Beware, evil is the burden that which they will bear! And this life of the world is but a pastime and a sport. Far better is the abode of the Hereafter for those who are God conscious. Would not you understand? - Al An'am 6:29-32
And leave those who take their religion for a pastime and a jest, and who are deceived by the life of the world. - Al An'am 6:70
And the dwellers of the Fire will call the dwellers of the Garden; bestow on us some water or some of that with which God has provided you. They will reply: He has forbidden both to disbelievers. The ones who took their religion for a sport and pastime, and who were utterly deceived by the life of the world. Therefore, this day we will ignore them even as they did disregard the meeting of this Day and as they used to deny Our revelations. - Al A'raf 7:50-51
Believers, when the call is made for the prayer of the day of Jumu'ah, haste towards remembrance of God and abandon your trading. That is better for you if you know. When the prayer is over, disperse in the land and seek of God's bounty, and remember God much, so that you may prosper. [On the contrary the attitude of these weak Muslims shows that] when they see some merchandise or interesting thing they break away to it and leave you standing. Tell them that what is with God is better than pastime and than merchandise, and God is the best of providers. - Al Jumu'ah 62:9-11
If we replace the word "Lahw al Hadith" with the word "singing or music" in all the above passages we will see that it does not fit in. Therefore, we cannot say that the word has been specifically used to connote music in verse 31:6.
If properly studied in the light of the context in which the verse occurs, the common use of the word in the Qur'an and the principles of Arabic language the word obviously means all things that have the potential to misguide people, which the miscreants were spreading through the masses in order to divert people's attention from the Qur'anic message.
Maulana Amin Ahsan Islahi writes: The compound words "Lahw al Hadith" are structured exactly the same way as the expression "zukhruf al Qaul". In this context the word has been used in contrast with Qur'anic verses. Thus the words connote all the activities that the miscreants would spread among the masses in order to divert their attention from the Qur'an. The Holy Qur'an aimed to bring the realities of life before the eyes of people but its opponents were out to keep them indulged in the nonsense they were engrossed in.
The verse alludes to this state of affairs and the words express astonishment. The implication is that God has revealed a Book of wisdom for the guidance of the people but most of them would prefer nonsense that they have been engaged in. These indulgences only match their evil natures and confirm their deviations. The miscreants put their efforts in this way merely because they want to keep the people away from the path of God despite the fact that they have no foundation to verify the way they themselves are treading and are invite others to follow it leaving God out of their concern. They are daring enough to hold in ridicule the verses of God and fabricate tons of lies to establish their claims. They will be put through a very shameful punishment. [Tadabbur al Qur'an 6/123]
The mischief-makers might have offered oration, games (like gambling), recitation of poetry and musical shows etc. to distract people from the Qur'anic message. These are the only favorite pastimes in that culture. Although all these forms of art are basically allowable, nonetheless, they can never be allowed in distracting people from the Qur'an. Every God conscious person is expected to personally avoid this abuse of the arts and to create the same awareness in others as well.
Now I would like to mention some of the narratives where music has been allowed by the Prophet (sws):
A'ishah (rta) narrates that once Abu Bakr (rta) came to her on the day of Id-al-Fitr or Id-al Adha while the Prophet (sws) was present. There were two female singers with her, singing the songs which Ansar had sung on the day of Buath. Abu Bakr remarked twice, "Why these satanic instruments? " The Prophet heard him and said to Abu Bakr, "Let them sing for every nation has an Id (i.e. festival) and this day is our Id."
Narrated Umm-i-Salamah: A slave girl belonging to Hassan Bin Thabit (rta) came to us on the "Id day. Her hair was unkempt and she carried a tambourine and she was singing (some song). Umm-i-Salamah rebuked her. But the Holy Prophet (sws) said to her, "Ummi-i-Salamah, leave her (sing and rejoice). Certainly every nation has an "Id (i.e. festival) and this day is our "Id." (Mu'jam al-Kabir, No: 558)
Narrated Al-Sa'ib Bin Yadheed: A woman came to the Holy Prophet (sws). He asked "A"ishah (rta), "Do you know her?" "No, oh Prophet (sws) of God" she replied. "This is the singer of such and such tribe. Do you want her to sing to you?" so the woman sang for her.[3] (Sunan al-Bahaqi al-Kubra, No: 8940)
I do not find it hard to see that in the above narratives music is not employed to announce a Nikah ceremony, but rather, is purely for entertainment purposes. How to reconcile between the narratives that make us believe that music is forbidden and the ones where it is depicted as allowable? We understand that the Holy Prophet (sws) is reported to have rendered music an objectionable activity in a specific context. A study of the Prophetic sayings on the topic evidently proves that the Prophet (sws) commanded the believers refrain from such forms of music that involve immoral activities such as polytheism, drinking and nudity.
Idolaters of pre Islamic Arabia would use music in their worship rituals. Dr. Jawwad Ali writes:
Arabs of the days of ignorance would use singing in their worship rituals to express gladness they felt while worshipping their gods and to earn closeness of those of their gods who, they thought, could be pleased through these songs. Commentators of the Holy Qur'an claim that the polytheists of Arabia would circumambulate the House of God whistling and clapping. Relying on this we can say that the Arabs had introduced a form of singing in the ritual of circumambulation. ("Al-Mufassal Fi Tarikh-al-Arab" vol. 5, p. 111)
We know that the basic mission of the Prophet Muhammad (sws) was to uproot all forms of polytheism. For that very reason he prohibited all such activities on the basis of the prohibition found in the Qur'an for the associated polytheistic activities or its manifestation through any medium. The most prominent thing in this regard was sculptures and paintings of the gods. Therefore, the Prophet (sws) forbade making sculptures and painting such pictures. Similarly he stopped all forms of music, which were used in idolatrous worship rituals.
The Holy Prophet (sws) also prohibited music played in gatherings where people would gather together for drinking and merry making. Hadith literature, books on history and classical Arabic poetry offer sufficient evidence to the fact that at that time some forms of music were used in such gatherings.. .
Therefore we hold that the view of the scholars who understand the narratives prohibiting music referring to that kind of music that involves polytheism, drinking and nudity etc. is correct. These are crimes of first degree in Islam and anything that happens to promote these should be considered unallowable. Vulgar songs and songs expressive of polytheistic ideas and the like must always be considered immoral activities and should not be allowed under banner of entertainment programs. However, music in itself is not to be considered haraam for the Shari'ah has never declared it to be.
Authenticity of Ahadith About Music
Sahih Bukhari Volume 7, Book 69, Number 494v: Narrated Abu 'Amir or Abu Malik Al-Ash'ari that he heard the Prophet saying, "From among my followers there will be some people who will consider illegal sexual intercourse, the wearing of silk, the drinking of alcoholic drinks and the use of musical instruments, as lawful. And there will be some people who will stay near the side of a mountain and in the evening their shepherd will come to them with their sheep and ask them for something, but they will say to him, 'Return to us tomorrow.' Allah will destroy them during the night and will let the mountain fall on them, and He will transform the rest of them into monkeys and pigs and they will remain so till the Day of Resurrection. "
The above Hadith as narrated by al Bukhari is not fulfilling the requirements of the Sahih in al Bukhari's collection.
Al Bukhari in Hadith al Ma'azif himself narrated the Hadith to be of a broken chain of narrators in which there is a gap between al Bukhari and the second narrator, so he drops the first narrator in his chain. That is called Mu'allaq. Some scholars tried to connect the chain through other means like whan ibn Hajar did in his dissertation (connecting what is disconnected) in which he connected the Isnad of this Hadith. But still, one of the main narrators whose name is Hisham ibn Ammar as profiled in Tahthib at-Tahthib by ibn Hajar is not reliable enough for some scholars to be a source of a narration that depends on somebody like him.
Regarding Hisham the narrator: . The following extracts have been taken from a very well known book on the subject. [Tahdheeb al Kamaal volume 30 page 242 and onward under the entry on Hisham bin Ammar] Abu Dawood said Abu Ayyub (i) is better than him (Hisham). He (Hishaam) has narrated four hundred Ahadith all of Musnad which have absolutely no basis (that is, hadith which are not true)" Saalih Bin Muhammad al Asadi said he (Hishaam) used to take money for narrating hadith". Abdullah Bin Mohammad Bin Sayyaar said that he Hisham used to - - and he used to take a dirham for reporting two pages of hadith". Abu Bakr al Maroozi said that Ahmad Bin Hanbal mentioned Hisham Bin Ammar and said he was reckless/impetuous and feeble-minded.
Following One of the Four Imams & the Opinion regarding Music QUESTION As far as I know that all four Imams consider any type of singing and musical instrument as haraam. I also know that you have to follow at least one Imam, if possible, in totality. Does this mean that you do not agree with any one of them regarding singing? Or I am wrong about following of any of the four imams is necessary?
Answer: There are a few points that require some clarification on the issue: Firstly, a Muslim is not bound by the Shari`ah to follow any other individual except for the Prophet (pbuh). A person may disagree with any one or all of the four more well known Muslim jurists. Secondly, besides the Prophet (pbuh) no one else - not even the most respected scholars of Islam - holds the position, which commands total or even partial submission from others. It is only the position of the prophets of God, as representatives of God to the humankind, which demands that others submit to their directives and teachings. Thirdly, all Muslim scholars have presented their understanding of the directives of Islam and in the light of their respective understandings, have placed the various actions in the categories of Halaal, Haraam, Makrooh etc. This placement and understanding is based on specific verses of the Qur'an and/or on teachings ascribed to the Prophet (pbuh). Obviously, if a person's understanding or interpretation of a Qur'anic verse or of a saying ascribed to the Prophet (pbuh) differs from that of another person, then, as a corollary, there will exist a difference of opinion regarding the directives derived from such Qur'anic verse or saying ascribed to the Prophet (pbuh). Our difference of opinion with the four highly respected Muslim jurists should be seen in the light of the foregoing clarifications. ------------ --------- --------- --------- --------- --------- --------- --------- --------- --------- --------- --------- --------- --------- ---------
ARTICLES 81-90
Charges Against Vatican and Jesuit Order Listed in "Almanac of Evil" (2/16/2007)
Charges Against Vatican And Jesuit Order Listed In 'Alamanac of Evil' Defendants in this quasi-legal document still in the court of public opinion include Pope Benedict XVI and the Black Pope, Jesuit Gen. Fr. Peter Hans Kolvenbach. 15 Feb 2007
By Greg Szymanski
A group of American Christians are calling for justice against the Vatican-led New World Order. Their legal demands, contained in what they call "The Almanac of Evil", are outlined at www.one-faith-of-god.org, listing their concerns in accordance with international treaties and international law.
The group's charges against the Vatican and Jesuit order include but are not restricted to prostitution, trafficking of prohibited narcotics, money laundering, murder, political assassination, fraud, pedophile rings, institutional incest, arms trade, as well as crimes against humanity including but not restricted to genocide, sadistic torture, germ warfare, ritual and satanic murder and cannibalism, child slavery, general slavery and wholesale destruction and suppression of human history, knowledge and wisdom.
The defendants listed in this quasi-legal document, a document still remaining in the court of public opinion, include:
1. Pope Benedict XVI, also known as Joseph Alois Ratzinger;
2. Cardinal William Levada, Prefect of the Congregation for the Doctrine of the Faith and all officials and staff of what if formerly known as the Supreme Sacred Congregation of the Holy Office, formerly known as the Supreme Sacred Congregation of the Roman and Universal Inquisition;
3. The remaining Heads of departments including all officials of the Roman Curia, otherwise known as The Holy See, otherwise known as the Vatican;
4. All regional Cardinals, archbishops and bishops not attached to the Curia;
5. All heads of orders of Priests. Nuns and Monks.
It must be emphasized that the allegations contained within this lengthy 21 Chapter document still await just and honest legal jurists around the world to bring these charges before a recognized and honest legal tribunal, if one still exists.
According to the authors of the document, it should also be emphasized "the presentation of these charges and their execution in accordance with national and international law shall be applied in the context of the warrants as listed in this, the Supreme Bible of God."
The following is a compilation of charges taken from what has been entitled "The Almanac of Evil", listing charges against the Vatican and Jesuit Order from 1900-2000.
The Arctic Beacon further asks the head of any organizations in the Roman Catholic Church named in the "Almanac of Evil" to respond to the charges openly in a public forum instead of hiding behind an evil veil. Further, it would be quite interesting to hear from the Black Pope and the Jesuit Gen. Fr. Peter Hans Kolvenbach regarding the following charges listed in the "Almanac of Evil":
The following charges are alleged:
1. Of ongoing identity fraud: (1900-2000 CE): That for the unbroken period of one hundred years from 1900 to 2000 that the criminal organisation known as Christianity, also known as The Roman Catholic Church, also known as the Vatican, also known as the Holy See did deliberately and knowingly commit identity fraud by claiming to be an organisation of goodness, piety and holiness following the teachings of Jesus Christ when its purpose for existence and ongoing function is the complete opposite by being the oldest continuous order of Satanists of human history involved in human sacrifice and cannibalism whose true objectives have always been the suppression of spiritual enlightenment, healing, wisdom and knowledge and including the ongoing suppression of human civilization through the promotion of war, disease, famine, slavery, corruption and spiritual enslavement of as many souls as possible.
2. Of moral indecency and depravity: (1900 - 2000 CE): That descendents of the House of Ananus and elite Sadducee Jewish families, being the controlling families of Christianity did continue to undertake the worship of satanic demons, human sacrifice and cannibalism under the guise of the "High Mass" of their religion called Christianity. That on more than once occasion, such rituals as the pinnacle of Christianity did include infanticide, drug consumption and frenzied sexual acts in major Christian churches consistent with the ancient rites of satanic Judaism practiced for over three thousand years prior.
3. Of obstructing the basic values and rights of human beings for the purpose of slave trade: (1900 - 2000 CE): That during the first twenty years of this century the Roman Catholic Church did maintain the legitimacy of slavery as law in the official Corpus Iuris Canonici (Canon Law), based on the Decretum Gratiani, and Nova Compilatio decretalium (New Compilation of Decretals) which became the official law of the Church since Pope Gregory IX in 1227. Furthermore, that this law enabled slave traders during the first twenty years of this century to be free of any charge of heresy (therefore loss of property) as well as ensure their protected by church law. That this law promoting the international slave trade by the Catholic Church was only repealed in the 20th Century on, May 27, 1917.
4. Of publishing a false statement for the purpose of concealment of status: (1900 to present day) That the Catholic Church, more specifically the Jesuit Order has maintained countless false statements and documents pertaining to the status of Joseph Stalin. That Fr. Joseph Stalin S.J. was a trained, dedicated and fully ordained Catholic priest of the Jesuit order, who was recruited for a historic mission in his final year at the seminary in 1899. That in addition to failing to recognize Fr Joseph Stalin S. J. Furthermore, that the Jesuit Order did permit Fr Stalin to marry not once but twice, while remaining a fully ordained priest. That for his entire life until his death, there is no indication that Fr Joseph Stalin S. J. was ever defrocked as a priest.
5. Of association/membership to a criminal organisation: (1903 - 1914 CE) That the person known as Pope Pius X, also known as St. Pius X, also known as "Ignis ardens", the 103rd Pope according to the prophecy of St Malachy, was both a member and leader of an organisation known as "Christianity" first established and subsequently maintained for the sole purpose of organized criminal enterprise. That in his capacity of leader of this organized criminal enterprise did direct for n