Urgent: The Antichrist Identity?
"The Evidence Provided Below on These People's Frightening Involvement with the Antichrist New World Agenda is Under a threat of Being Taken Offline. You Must Act Now to Receive it...Fast"



God Help America and God Help the World
Thank you so much for this amazing true account of why Obama is in the White House
 knew from the very beginning it was too good to be true for Americana and the world when Obama won by a land slid. I said to myself, that with such little money behind the of only a few million dollars spent, McCain's feeble attempt at becoming presidend of the USA just a few million was spent and all the main stream media owned by the Rothschilds which was always behind Barrack Obama, There is no doubt that Obama was the chosen one
Rothchild's Choice -- Barack Obama and the Hidden Cabal Behind the Plot to Murder America
When President Obama visited Egypt, people there hailed him as the new "Tutankhaman, Pharaoh of Egypt." Amazingly, this cover ofTime was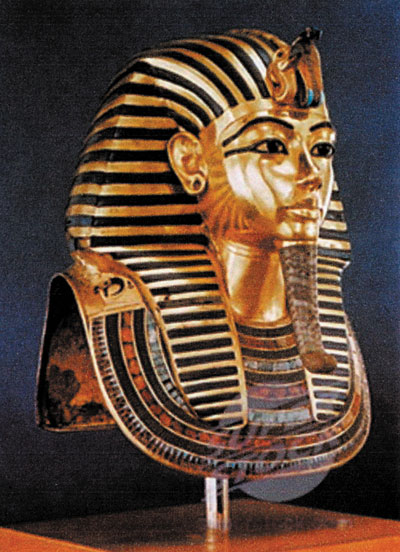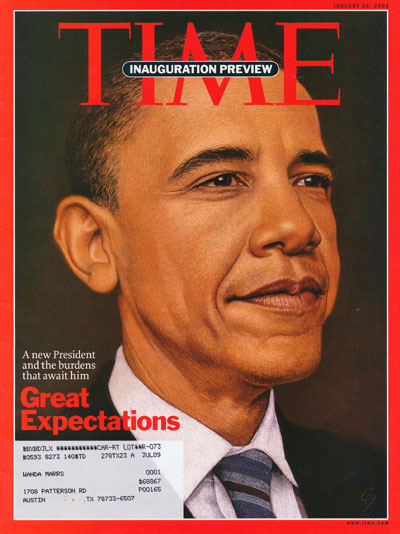 clearly intended to promote the same idea—one more example of Rothschild's mind-bending psychological control techniques.
Barack Obama will go down in history as America's first Jewish President."  Abner Mikva (Jew)
Former White House Counsel, Clinton Administration (Chicago Tribune, Dec. 12, 2008)
Barack Obama won 52.9 percent of the votes in the presidential election. But that is not why he is President of the United States. He sits in the White House for one reason and one reason only: Barack Obama was Rothschild's Choice.
Even more startling is the goal that Rothschild's man has been assigned by Illuminati "chieftains" to accomplish. That goal is nothing less than the systematic dismantlement and destruction of America and its occupation by a Jewish-run Mafia. Barack Obama was chosen to become the first leader of a Jewish-ruled New World Order.
The American presidential sweepstakes is an impressive spectacle. Hundreds of millions of dollars are spent by candidates who fiercely compete on TV, internet, by direct mail, and in print for the hearts and minds of American voters. Millions of words and images are heard, seen and debated. Contentious issues are vigorously discussed.
Finally, on the second Tuesday in November, millions go to the polls and proudly cast their ballots. Voila! The citizens of the U.S.A. have freely chosen their new President to occupy the White House.
It all happened just that way in 2008, didn't it? And a half-blood white/black man born in Hawaii named Barack H. Obama won—Well, didn't he? God bless democracy and the American way. All bow down to the peoples' choice, right?
Barack Obama: Rothschild's Choice
Well, dear friends...wait just a minute. I have some very disturbing news for you. What you think you saw in 2008 during that strange and tumultuous election year was actually far removed from what really happened behind-the-scenes.
Was Barack H. Obama, in fact, America's choice? Did he win based on merit according to the consensus of the electorate? The title of my newest video holds the surprising answer to this all-important question: Rothschild's Choice: Barack Obama and the Hidden Cabal Behind the Plot to Murder America (Available in DVD only).
The ninety minutes of documentation in this video reveal how one man, and one man alone, in 2008 chose America's new President. And that choice was made long before most Americans had ever even heard the odd and remarkably unconventional name,"Barack Obama." Yes, Obama was Rothschild's Choice.
The Scion of Today's Rothschild Dynasty
Lord Jacob Rothschild is the fourth Baron de Rothschild and rules a vast empire as the current head of the planet's most illustrious bloodline. Who are the Rothschilds? Few Americans know of the terrible power and influence of this wealthy Jewish dynasty. But believe me, the leaders of this world know of Jacob Rothschild and his kin.
Politicians like Hillary Clinton, Colin Powell, John McCain, Nancy Pelosi, and, yes, Barack Obama tremble in fear when the name "Rothschild" is so much as mentioned in passing.
The power of the Rothschilds is greater than the combined influence and authority of the Democrat and Republican Parties. The red shield, the Rothschild Family crest, holds sway over all the nations of Europe, and many a government has toppled because a Rothschild was displeased with its performance. New York's Wall Street and London's "The City" financial districts stoop to hear Rothschilds' instructions, and national currencies alternatively shrink or boom in value, depending on their favor. As it is recorded in Revelation 18, "the kings of the earth have committed fornication with her, and the merchants of the earth are waxed (become) rich..."
Barack Obama, America's First Jewish President
The Rothschilds, above everything else, are Zionist Jews. The hidden cabal ruled by Rothschild always make sure a Zionist politician—be he Democrat or Republican—is sworn in as President of the world's greatest superpower. The last U.S. president to violate this cardinal rule was Richard M. Nixon, whose spirited rebellion against America's Rothschild Jewish faction was short lived and tragic in its demise.
Barack Obama's mysterious emergence as a political superstar was no fluke, no flash-in-the-pan. Obama had been meticulously groomed and trained since youth to become—get this!—America's First Jewish President. Dare I repeat?—Barack Obama is America's first Jewish President. No, not by DNA, not according to the flesh, but regardless, a Zionist Jew; and the Jew part is so ingrained in his nature that the world's most influential billionaire Jewish Illuminati honor him as a devout Zionist who can be trusted. Obama, the Jews say, "has a Jewish soul." Obama is Jewish "in his gut," says one top Jewish politico.
Barack Obama, a Communist Mentored by a Homosexual Pervert
Now, Communism is Jewish, and Obama is also a dyed-in-the-wool Communist. History confirms that the Red Terror's chief movers and shakers—Karl Marx, Vladimir Lenin, and Leon Trotsky—were ideologically Communist. But more significant, these architects of extreme socialism were—and this is paramount—Jews. Jews by race, Jews by conduct and goals. So, too, is Barack Obama both Communist and Jewish, his Jewishness being a matter of spirituality, ambition and affiliations.
As I show in my new video, Barack Obama's white mother was a Communist, his white grandparents were Communists, and the black man who mentored him from youth, Frank Marshall Davis, was also a Communist. Davis was, moreover, a perverted, bisexual dope-head and a bigoted racist. Davis, who became a father to young Barack, once wrote a book about his own dark sexual exploits. He bragged of "spanking" sex-crazy white women and of having swinger parties with depraved white women. His unusual ties as mentor and teacher of Barack Obama are revealed in my video.
Obama's most intimate Chicago associates were, and are today, Communists. Virtually all are Jews, and most are gay. Indeed, Barack Obama's whole life has been a sordid cesspool and saga of Communist instruction, Zionist philosophy, intensely perverted homosexual buggery, fer-vent anti-Americanism and a "Hate Whitey" form of black racism. What we have here is a President whose agenda is alien to our Constitution, a man committed to Marxist aims and a Zionist Police State.
A Frightening Array of Jewish Radicals and Zionist Agents
Surrounding Obama in the White House and in Washington, D.C. is a frightening array of Jewish radicals and Zionist agents of influence. Jewish controllers—including White House Chief of Staff Rahm Emanuel and chief political advisor David Axelrod—monitor and guide Obama in his work of destruction. Behind them all is a hidden cabal led by the powerful Rothschild family. President Obama and our cowardly Congress have already given Rothschild's Wall Street cronies over sixteen trillion dollars in the ongoing "Economic Recession" scam.
Our national wealth has been plundered by these madmen and still, they want more. WithRothschild's Choice, Barack H. Obama, sitting at the pinnacle of world power, they intend to grab it all. And who can possibly prevent them from achieving their sinister aims?
America's prosperity is in tatters; our Constitution, our vaunted liberties and freedoms, and everything we and our ancestors have worked—and died for—are now in great jeopardy. We are hanging by a thin, gossamer thread to the last vestiges of our American heritage and way of life. Will we allow Rothschild, his hidden cabal, and his Chosen, President Barack Obama, to sever this single, frayed thread and put an end to the nation that once was a beacon of light to western civilization and to the whole world?
My fervent prayer is that, with God's help, we will gather up our inner courage and, whatever the cost, bravely stand up to tyranny and make a last stand for truth and righteousness. We haven't much time. As Jesus said, we must work now "while it is day: the night cometh when no man can work." (John 9:4)
Click here For more: Rothschild's Choice: The Master and His Minions
http://www.texemarrs.com/092009/master_and_minions.htm
Rothschild's Choice: The Master and His Minions
Lord Jacob Rothschild and his luxurious estate. Waddesdon Manor, from where he sends instructions to associates like Obama who oversee America's deconstruction.


Important Information You Need

Click the link below to Order Now!


 


90 Minutes ~ DVD Only Order your copy of this powerful documentary today! We will ship on September 1, 2009

Click Here for More Information

Barack Obama and the Hidden Cabal Behind the Plot to Murder America


"Chosen by hidden superiors, we discover that President Barack Obama is heir to a terrible Master Plan conceived long ago and now being lethally implemented. Barack Obama has become the ultimate instrument in a dark plot to deconstruct and 'murder' America."
—

Texe Marrs

Author and Researcher



 In many of Barack Obama's 2008 presidential campaign offices, his campaign workers displayed pictures and posters of Cuban Communist revolutionary Ché Guevara and Barack Obama side-by-side. 


| | |
| --- | --- |
| | He's being called "Messiah," "World Teacher," "Pharaoh," "Savior," and even "God." But Barack Obama is best described in two words: "Rothschild's Choice." |
"Barack will never allow you to go back to your lives as usual."


Frank Marshall Davis, notorious official of the Communist Party U.S.A., who became Obama's mentor and father figure. Davis, a bisexual into kinky group sex and other deviate acts, admired the "achievements" of Lenin and Trots
















Evelyn Rothschild shows off some of the family's fabulous wealth in the form of gold bars.




Rothschild's Choice for President of the United States.


More in this Category
Related Articles
WARNING: This Report is under threat of being taken offline due to its content. It is important that you read below to know how to access the rest of the information before the Report is taken offline.
Chaos In A Major Christian Denomination Regarding Obama!
My name is Mel Sanger, an international political researcher .I and my group of political research analysts were asked by members of a Major American Christian Church (can't name it for obvious reasons) to investigate whether Barack Obama had any involvement with the implementation of the new world order.
The Christian organization had received numerous calls and emails from its congregational members asking whether Barack Obama was the Biblical Antichrist. It would seem that there were a number of members who were being influenced by what they were seeing on the internet which was conflicting with the organization's overall general major public support for Obama.
The confusion was causing major issues inside the church and they wanted a political research team without any ties to the organization or political biases to address the matter and report back on the findings. So we gladly accepted the task of tackling this subject.
I Was Put Off By the Typical Sensationalist Views At Every Election!
Up until then I had personally dismissed criticism of Barack Obama as simple attempts to discredit one of the most incredible political journeys not only in US history, but World History. Obama's rise was on par with the release of Nelson Mandela and the Freedom speech of Martin Luther King decades ago.
I had been re-energized by his speeches and his story. I had read his biography "Dreams of My Father" and had personally bought 10 of his biographies for a local community, for them to loan out to deprived young people who needed proof that they could succeed against the odds.
My negativity to criticism on Obama (especially those saying he was the Antichrist) had largely been because of the shoddy sensationalist things written about him, especially on YouTube.
For instance, on YouTube there were many video's linking Barack Obama's name to 666. Others had provided pictures of Obama not saluting the American Flag. Under full research analysis, most, if not all of these accusations were simply poor primary evidence and shoddy outstretched research with absolutely no credibility.
5000 Hours of Painstaking Analysis!
During 2008 and 2009 our research group examined over 4000 pieces of documentation regarding the coming New World Order and the key people involved, both those in the public spotlight and others who remain behind the scenes.
The purpose of the research was to identify substantial links to Barack Obama or any of the key people associated with him, and to understand his political ideology, views on faith and morals and religious associations.
We studied more than 5000 hours worth of footage on all his speeches, looking out for views, comments orwords which may carry coded or cryptic messages missed by the general public but discerned by others.
A New Sickening Discovery!
After assessing over 3000 pieces of documentation our research team uncovered some damning and frightening evidence that completely changed our view of him Totally.
The information was so startling that at first we refused to believe it but additional analysis of confidential documents made our fears come true and it was an undeniable fact. There was a sickening feeling in the pit of my stomach because I literally had to undo everything I had liked about this man in light of the chilling evidence.
In September 2009 we released a new version of our report entitled "The Antichrist Identity". The title is slightly misleading as we do not believe that he is the biblical Antichrist. However there is iron clad research and evidence that confirms that he is a major pawn in the new world order and one of the most dangerous US presidents ever to hold office.
He is also progressing the new world order system that is is gathering pace after the recent world economic upheaval and preparing the foundation for the antichrist to emerge.
The report also implicates not only Barack Obama but also Javier Solana of the European Union, Prince Charles of Wales, Queen Beatrix of Netherlands (daughter of Prince Bernhard, founder of the Bilderberg Group) and Prince Hassan of Jordan (Head of the Club of Rome)
The report implicates a secret network of people who all know each others world roles and who are acting independently publicly, but are coercing a plan behind the public scene to use their powers of influence to take the world to a new level of world regulation.

Why Are The Christian Experts Asleep?
You would have thought that the Christian community would have discerned this but unfortunately much of the Christian community is asleep on this matter. Bible Prophecy Ministries who week in, week out, publish so much information about the coming new world order are silent on this specific matter.
In fact nearly all of the bible prophecy ministries we have contacted and asked to air our report, all of them, 100% have refused to even respond.
Others are sitting on the fence. Clearly they can sense something weird has been triggered in the political dimension but whether its for fear of losing their airtime on TV, Radio, many simply skirt around the issue suggesting that "we need to pray for Obama" and going no further.
At a recent international bible prophecy conference, did you know that after 3 days of lectures and presentations there was absolutely nothing said about "Obama and the New World Order" or "The Masonic deception by which the New world Order will be executed"…..
There was lots of talk and discussion about the rapture, the tribulation, the economic meltdown, the European Union, commitment to Israel etc but absolutely nothing about the dangers of the Obama New World Order, or why is it, that the political leadership of Israel are freemasons, or the purpose of the rebuilding of Solomon's Temple in Jerusalem from an occultist perspective instead of being excited about the the fact that the orthodox Jews are preparing for the rebuilding of the temple.
Skirting with the broad issues but not dealing with the detail.....Unfortunately the devil is in the detail!
Why You Urgently Need to Get This Report!
Because some websites have already blocked us from advertising this report and we now know the days of this report are limited. Therefore you must take Action Today and Obtain This Report. We can no longer guarantee its availability.

 
 

Because The report contains confidential information that few people aside from you will have access to. Most People simply won't believe the report because they have been totally deceived by a strong delusion. You will be one of the few who has access to this report and its contents.

 
 
Because With the report you also receive a free additional 30 Page report

 

with essays from 15 of America's Top Political Columnists on the dangers of the Obama Movement.
 
 
Because just like the movie the Matrix,

 

the vast majority of people don't believe or don't want to believe. I remember the sickening feeling I had when I literally had to undo my whole perception of Obama. It not easy and wasn't nice and part of me wanted to disown the evidence we found. However I believe you

 

want the 100% truth.......Get the Report Now to see the Truth but it may make you uneasy!
 
 

Because the findings conflict with some of the traditional major bible prophecy ministries end time views....Why... Because many of them hardly mention freemasonry and its occultic time bound plan that is being rolled out deceitfully to catch Christians off guard.....It is only surface level and does not deal with the root core of the coming new world order......Get the Report to see full details of the root core.......

 
 

Because the report implicates not only Obama but a secret network of people  (some you will know) who all know each others roles who are acting independently publicly but are coercing a plan behind the scenes. The plan has been so deceptive that even ministries like John Hagee's "Friends for Israel" initiative has unsuspectingly been caught up in this controversy......Get the Report Now to see Why....

 
 

You need to understand which power bloc will drive the Antichrist world government. Will it be a re-energized United Nations, the European Union as a Revived Roman Empire, The United States as a Guardian of the New World Order, an Islamic Confederacy led by the Muslims long awaited Islamic Madhi or something else?
Why is it That
| | |
| --- | --- |
| | That in 2009 there have been over 1 million searches on the keywords "Obama Antichrist" and "Obama Messiah"?.......Does Barack Obama have an apocalyptic role given the global financial circumstances in which he has risen to power. Is he a man divinely appointed or an agent of the New World Order objective? |
|   |   |
| | Obama, despite claiming to be a professing Christian, made a number of statements regarding the Christian faith and his view that there are different pathways to God other than through the biblical view? |
|   |   |
| | There is a shocking connection between Obama's philosophy and aggressive, socialist, marxist ideals...........Is the United States undergoing a transition to make it finally susceptible for subversion to a new world order objective, which will initiate the formation of a world government structure and the absolute loss of personal freedom and the freedom amendments that have stood the test of time? |
Unfortunately the Devil is in the Detail!
The Antichrist Identity is a 200 Page Report composed of the research  we accumulated up until September 2009 where you will have full complete 100% access to cutting edge evidence that the new world order is moving forward now at lightening speed. No stone is unturned, we name names and provide clear documented evidence for you to observe covering the merovingian question, prince charles of wales, barack obama, javier solana, the coming maitreya, the dark apostate side of the zionist movement.....and much more.
Click here for a Sneak Preview
A Further Preview of the Vast Number of Insights For
You To Make Your Own Personal Decision on The Evidence.
 
Why is it absolutely vital that Obama does not under any circumstance sign the Copenhagen Treaty in December 2009 (Part 3: Page 63)

 
 

In September 2009, Over 50,000 Muslims descended on Capitol Hill for a day of prayer, something unprecedented in the history of America. What is actually happening in the United States under the new leadership. (Part 2: Page 37)

 

 

Why is the Destruction of Islam and the removal of the Dome of the Rock from the Temple Mount in Jerusalem, a significant requirement for those looking to bring about the Masonic New World Order and Antichrist? (Part 3: Page 19)

 

 

Major Insight into which companies are developing the Mark of the Beast technology and the biological dangers that have already resulted from such research! (Part 1: Page 60)

 

 

Since the Jewish Nation still has a divine purpose  how is this reconciled with the fact that many of the leaders in charge of the nation of Israel are high ranking freemason's? (Part 3: Page 16)

 
 

Why has the ratification of the Lisbon Treaty for the 27 nations of the European Union and the recent appointment of Herman Van Rompuy as the first ever President of the European Union created a significant shift in the global political and economic order? (Part 3: Page 53)

 
 

Which companies trialing Mark of the Beast Technology had to abandon their project because of the deadly side effects which manifested ?(Part 1: Page 60)

 
 

Which Tribe of Israel has been singled out by some of the worlds most respected researchers on secret societies as being the tribe through whom the Antichrist will emerge? (Part 3: Page 5)

 
 

Why does America exhibit what is known as the "Chameleon Complex" (Part 1: 34)

 
 

You will fully understand why Talk Radio Stations all over America are now facing the threat of Censorship by Obama under new soon to be implemented, Obama New World Order directives. (Part 2: Page 60)

 
 
 
And Much More...............................
Your Choice!
There is no beating around the bush or hard sell with this 200+ page report. If you have got this far, its because something deep inside you hasn't been fully comfortable with what you have seen lately in 2009. The incredible melt down of the global financial system, the ratification of the Lisbon Treaty and emergence of a President of Europe, the rise of Barack Obama onto the world scene, the increase in publicity of 2012, increased presence of the European Union in the Arab - Israeli negotiations, Pope Benedicts XVI recent call to return to theological discussion with the protestant movement and the media focus on the rapid emergence of Islam on a global basis.
A Testimonial from Larry Barton, Philadelphia, Pennsylvania

A fantastic book with some great insights into the secrets of freemasonry which I have started to study.  I also appreciate the additional reports you are making available to me as a member of your update list as I am now starting to see more clearly the direct link between Freemasonry, the Illuminati and the Coming New World Order Socialist World Government which is being formed through recent policy changes as a result of the economic collapse.
A Testimonial from

 

Rachel Thompson, Vancouver, Canada

Excellent, well documented report. The expose of Barack Obama and Prince Charles is probably one of the best insights I have read in years. I wish you well in trying to get the publication into hard print. My only constructive criticism is that there is so much information in the report that for nearly a week my husband got no attention. May your ministry continue to be blessed as it is only through spiritual discernment that one could have identified such key issues. Really Good Information. Thanks.
A Testimonial from

 

Phil Crozier, Irving, Texas

Considering I am usually cautious about ordering anything online there was something about your report presentation which seemed to hit a nerve with me. I had actually voted for Barack Obama and had seen the outline of your report and its assertions as downright crazy. In downloading your report and re-reading it several times over, it actually dawned on me that you guys had actually hit something. After studying biblical prophecy for 15 years and teaching in various churches I am amazed at how I did not see this coming. I believe as Americans many of us have been so worn out by the Republican administration that we wanted change whoever would bring it without doing the proper background checking. Have to applaud you and apologies for the harsh emails I sent you at the beginning.
A Testimonial from

 

Ray Martinez, Miramir, Florida

I seriously recommend this document for all people who want real hard core facts. There is so much conspiracy junk on the internet that sometimes it can create a negative attitude even towards reports which are quite factual and genuine. My best section was the way you approached the debate on whether the coming antichrist world government system will be driven by the United States of Europe, United states of America, a Re-energized United Nations or an Islamic Alliance.
A Testimonial from

 

Richard Bailey, Cupertino, California

This special report confirms the  concerns I have had with popular bible prophecy teachings. Masonic lodges know bible prophecy and will rollout their agenda in a sinister deceitful way that will catch many of us off guard. The Antichrist Identity Report is one of the more detailed expose's of the coming new world order, and does it in a way that is refreshing and informative
You want a first opportunity to explore unique, well documented, fundamental facts rather than face thespeculative amble and indecision by bible prophecy teachers on a massively controversial issue.
If you are interested in getting your hand on hard, uncompromising, evidence then you must Act Now as it may only be a matter of time before we are forced to take the Report off the Site. You need to Know the Truth...Fast!....
Click here for Details of How to Obtain It, Literally in Minutes......
P.S.
I promise you, you will not have seen anything as detailed as this report.
 
 
P.P.S.
With the report you will also

 

receive a

 

FREE additional

 

Massive reports

 

for additional reading including a 30 page report detailing 15 essays from America's top political columnists on the dangers of the Obama Movement as well as access to 2 Blockbuster online video's as extra support material.
 
 
P.P.P.S.
Make sure when you download the Reports you also subscribe to the "award winning" Vision Newsletter.

 

A FREE Lifetime monthly insight into the "non mainstream news"

 

which is where the real truth is seen regarding the transitioning to the New World Order in the next 4 years.
Click here for Details of How to Obtain It, Literally in Minutes......
Yours Sincerely
Mel Sanger
Author, The Antichrist Identity Report
 
Click here for Details of How to Obtain It, Literally in Minutes.....
"Send us such man and be it god or devil, we will receive him" 
Paul Henri Spaak, First President of the United Nations General Assembly